This guest contribution is by Nick McMillen, 2013 United States GT Academy Champion. This is the account of his journey as one of the newest Nismo Athletes. Stay tuned for future articles from our racing driver contributor coming soon as he experiences and progresses through his professional career.
Still running off the high of our first win of the season at Silverstone, I was confident we could produce similar results at Paul Ricard. Paul Ricard wasn't anything new for us in the Nissan garage since we had two days of testing earlier in the year here. 
Our speed during the test was good so there was no reason not to be able to reproduce this for the race weekend. All went well through the bronze test and practice sessions. The boys and I in the No. 80 car got up to speed quickly and if we could find some extra time in the race we knew we would do just fine.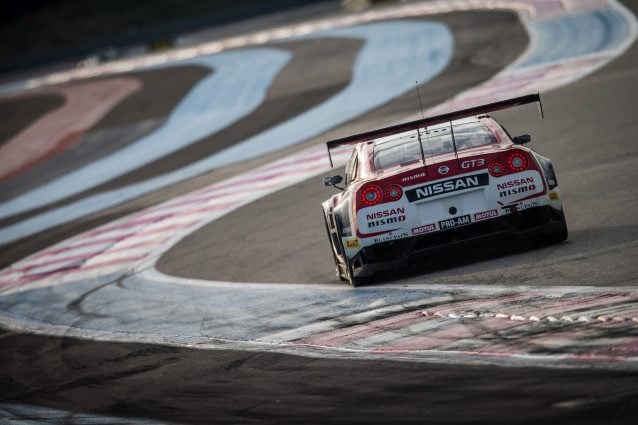 Qualifying would set the tone for the race and it looked to be a positive outcome for us at the end of the session with Alex Buncombe putting in a blistering lap to land us at third on the starting grid. A strong starting position would allow us to relax a little and be able to run a more conservative pace if things allowed.
With a strong qualifying result in our pockets we decided we would change tactics and have Florian start the race, myself handling the second stint, and Alex as the anchor to bring it all home. All was well until we were informed Alex would lose his times due to a judgment for improving his fastest lap as a red flag came out.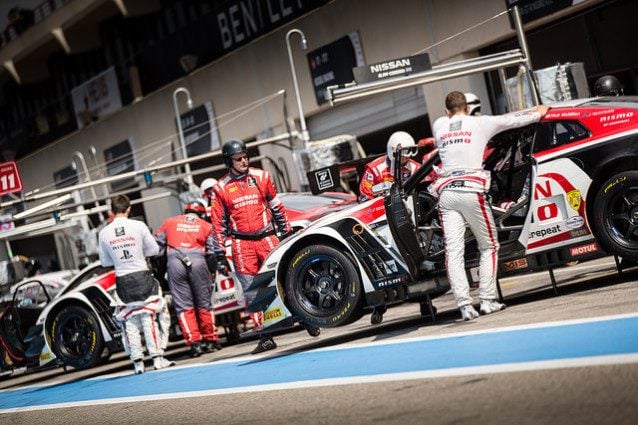 Being so far back on the grid really put the pressure on for our No. 80 Nissan team to put in a stellar performance; nothing we couldn't achieve. Florian, with his first run, stayed calm and put in a great first stint moving his way up to 14th near the end of the stint. The hope was back and we were doing just what we needed to salvage a poor starting position.
Then a very uncharacteristic spin on the fastest corner of the track would lose us ten hard earned and much needed positions. I was next up in the car and I needed to match or better Florian's pace to push us back up the field. But, I would only improve a few positions as I, unbelievably, struggled again to drive the car like it needed to be driven.

My pace would allow the leaders to pull even further away.

 Alex would need a clean run if we wanted some hope at gaining valuable points for the championship fight. He was putting in an impressive stint as usual but would be cut short when an urgent call over the radio came through for a front left tire. Alex had unfortunate contact with the No. 333 green Ferrari which would cause a puncture.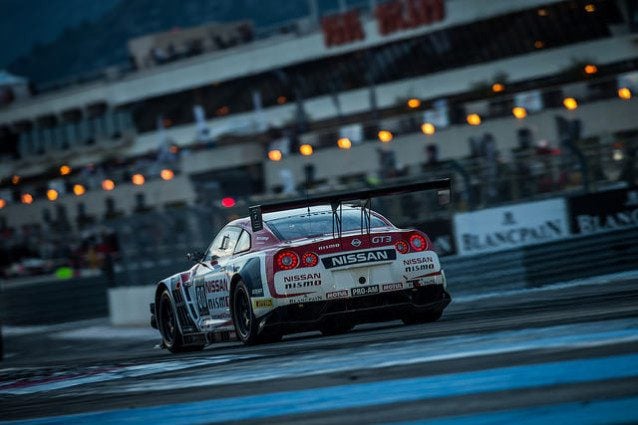 We couldn't seem to catch a break when we really needed one and ended up finishing a meager 12th in PRO-AM and 22nd overall. I guess not every race can be a good one but there are definitely some lessons to be learned coming away from Paul Ricard.

We will regroup and be back at 24 Hours of Spa with the fight in us.

As for myself, I have some work to do and get past whatever block I've ran into during the last two races. Time to start driving like I did at Monza and get back up to speed. There's a racing driver in me somewhere!
See more articles on Blancpain Endurance Series, GT Academy 2013, Nick McMillen, and Nismo Athletes.