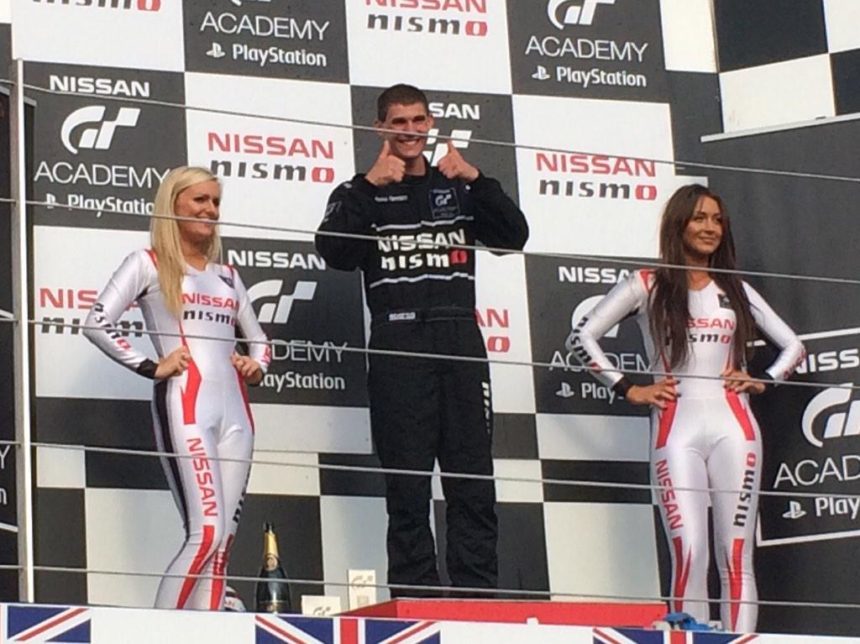 GT Academy has another new champion: 21-year old Nicolas Hammann of Elkhart Lake, WI!
After a dominating performance in the Race Camp finale, the judging team of Danny Sullivan, Boris Said, and Rob Barff chose Nic over the three remaining finalists, Alex Alexander (
SilentAdrenaline
), Parker Cornelius (
GTP_parkermo125
), and the first-ever Canadian Race Camp competitor, Mark Pinnell (
thanks_eh
).
You can watch the full episode on Hulu to see how it all played out.
Nic is well suited to the job, having been interested in karting since age 6. He also has a strong background in the technical side of racing cars, having studied mechanical engineering with a concentration in motorsport at the University of North Carolina, Charlotte.
After failing to qualify for GT Academy Race Camp in 2012 and 2013, Nic finally made the cut at the national finals in New York City last July, and the rest, as they say, is history.
He'll be making his international racing debut with the other new GT Academy champions in the 24 Hours of Dubai, January 8-10th.
Nic already has a discussion thread here in our forums, where he's documenting his behind-the-scenes experiences and taking questions from other GTPlanet members. He has also started his own website with more photos and updates, and you should follow him on Twitter @NISMO_NIC.
Congratulations, Nic!
More Posts On...
The original comments for this post are no longer available.