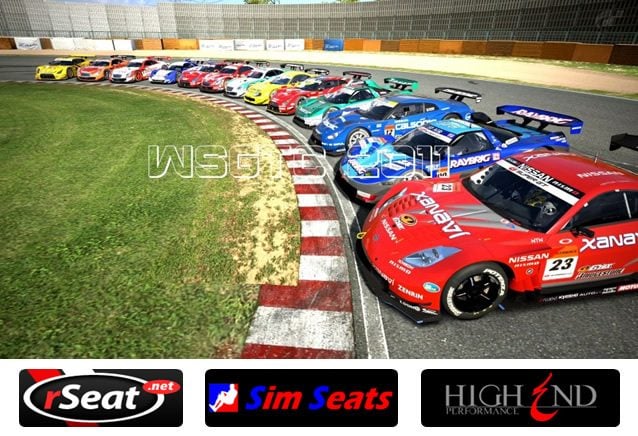 GTPlanet's Online Events forum is home to hundreds of Gran Turismo 5 race series, clubs, and leagues, where the world's best GT players come to participate in clean, fair, and competitive online races.
While the fun-factor usually provides enough incentive to join, competition really intensifies when there's big prizes on the line, and Masi_23's World Super GT Championship offers one of the biggest yet: a brand new rSeat RS Evo V3 sim-racing rig (a 449€/$600 USD value). More prizes, including GTPlanet Premium subscriptions and merchandise, will be awarded to finishers through 8th place.
Thanks to the series' generous sponsors, including rSeat.net, Sim-Seats.com, and High End Performance, the competition is free for all GTPlanet members.
To join, visit the official forum topic for all details, then fill out the registration form. The series qualifier kicks off today and runs until January 2, 2012. However, there is a maximum of 120 total participants, so don't hesitate if you want to take part.
If you have any questions or would like more information, head to the official forum topic and series' host, Masi_23, will make sure you're taken care of. Once again, thanks to the sponsors for making this possible on GTPlanet, and good luck to all participants!
See more articles on Online Competitions, Online Events, and rSeat.