A tiny delay this week, but here we are, Week 9 of the Photomode Competitions. Like always, I'm here to bring you a quick overview of what's going on in this particular sub-forum of our community. Want to take part?
This previous News article
covered just about anything you could need, but the community is always available if you have more specific questions. So what's in store this week? We've got a Head2Head theme involving two of the craziest British marques in PMC, a look back in time in 2.0, and… a new competition. Oh, and two prizes still to be won for those first two comps. Read on…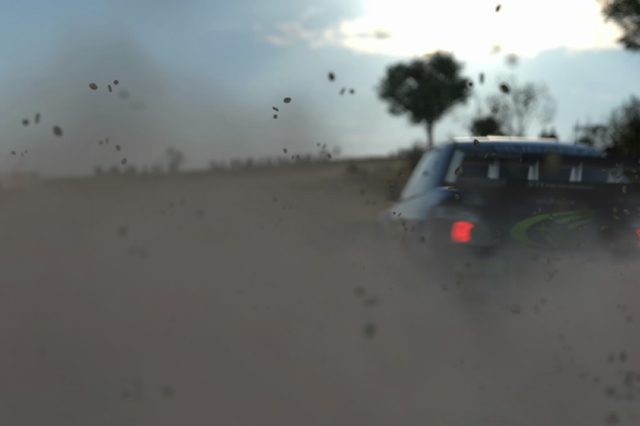 "Rally for me is as much about the environment and weather as it is about the cars. I wanted to capture that, plus the experience of being a spectator, where cars are glimpsed fleetingly. I wanted also to suggest a sense of the car being like a wild animal that is hard to capture and photograph – with luck being as important as skill. The photograph was deliberately posed so as to push the car away and back, with the focus on the dirt and dust, and the exposure adjusted upwards to give a sense of accident and chance. Good photographs for me capture the essence of things, with the incidental details sometimes being more important than the main subject."
-PMC Week 7 Winner: Jamiebird
Photomode Competition (PMC): Jamiebird's shot spoke "Rally" to the most voters last week, spraying them with a bit of mud for added authenticity. His theme this week is a British Odd Couple pairing: Colin, and Trevor. Or more specifically – Lotus v TVR. Entered images must pick one or the other marque, and have more than one car in the image (meaning a shot of an Elise and Elan is okay, a shot of a Griffith and an Elan is not). Which side will you pick?
Make the jump to the thread now!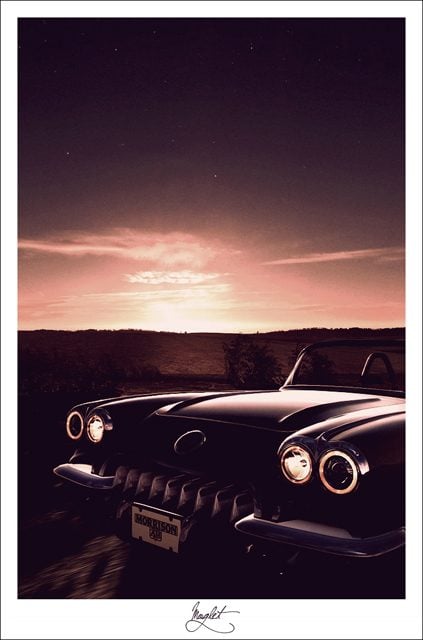 "I love classic cars as much as I love old photographs. Combining the two put me in mind of old car ads, where they would place the car infront of a nice scene and add a simple bit of blurb. I wanted to capture that simplistic style with a modern twist, and the 'Vette was the car to do it with. It's not a complicated image, it's just a car parked infront of a sunset, but the memories it evokes are what made it feel special enough to me to enter it into the contest."
-2.0 Advanced Week 7 Winner: Moglet
Advanced Competition (2.0): The third time's the charm for Moglet; after making it to a tie-breaker three times, he pulled out the win this week with his Morrison Vette. Fittingly, his theme this week is Retro; he's looking for the right tones and locations for any pre-1980 cars. There's already a bunch of good images, so hop in your vintage car and go get some inspiration!
Make the jump to the thread now!
NEW: Photomode/Photoshop Competition: For those who have more experience with graphics editing software, a new competition has been provided for creative work. Joint hosts Revolution and gt5photographer have created a competition where GT5 images are only the beginning – this competition will focus on both graphic design oriented themes (magazine covers, ads), or more image manipulation-themed weeks ("cop chases", make your own race mods, etc). To start things off, we're looking at Advertisements, so have at it!
Make the jump to the thread now!
This Week In The Polls:
PMC Week 8 Poll: First Corner – Malc01's theme provided us with a bit less Monza shots than expected! Cast your vote for which of these first-corner-shots deserves the win.
2.0 Week 8Poll: Money Maker – RetroGiant's theme brought with it a fair amount of pre-order bonus cars, and that X2010. Which of these money earners most deserves to add a different kind of win to their title?
This Week's Prizes: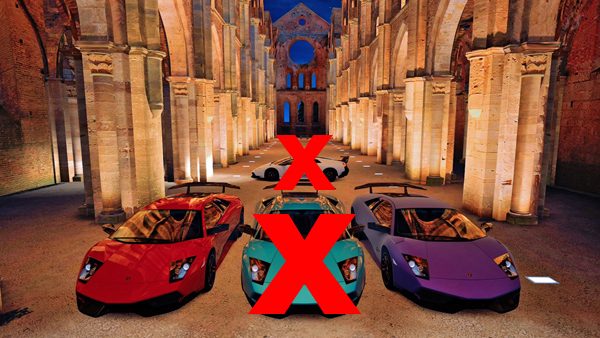 There's still two left! Last week's winners grabbed the Bright Jade and Matte White cars, which means the winners of this week's poll have to choose between the Ultra Red, and Matte Purple. Lucky them!
All sound a bit complicated? Read this thread for an explanation on how to get your images off your PS3 and onto a computer, and read over the individual rules in each competition's thread. If you're further stuck, feel free to Private Message me (click here).  Start snapping those digital shutters!
The original comments for this post are no longer available.