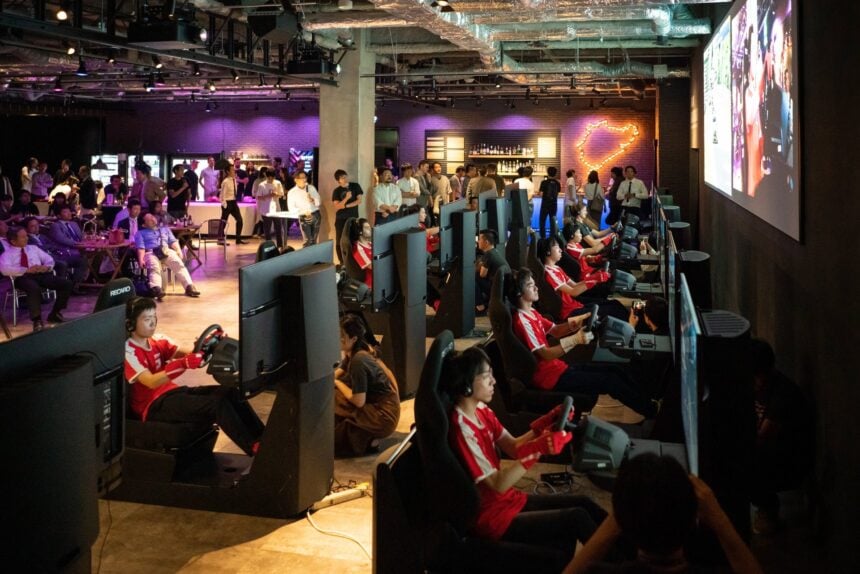 Polyphony Digital, the studio behind the Gran Turismo series, has opened a new office in Tokyo.
It's the latest in a series of studio moves and expansions for PD in recent years. Notably, the developer opened a second site in Fukuoka, shortly after the devastating Tohoku Earthquake and Fukushima nuclear incident affected Japan's capital. More recently, and happily, it opened a specialist "atelier" — a fine arts studio — in the Ueno area of Tokyo a few years ago.
The change of location for 2019 isn't quite so dramatic. Polyphony Digital can still call the Koto City ward of Tokyo its home, but it's now 1.5 miles to the east. It's moved from a fairly nondescript, industrial building in Echujima — that it moved into back in 2010 — across to a more modern, and central, office in the Toyo district.
The timing of the move is interesting. There's been a recent, long holiday period in Japan as the traditional Golden Week break coincided with the accession of the new Emperor Naruhito. We've also seen the car creation team given a break, with the last content update adding only one circuit — one that was likely ready for a few weeks. That's given PD time to wind down at its old offices before installing at the new ones.
There's a great deal that's familiar about the new location though. PD's famous automotive library — featuring not only a huge collection of Gran Turismo titles and memorabilia, but books, films, scale models, model kits, trophies and car parts — seems to have survived the trip intact. It's not just for show, as PD's employees use these things to research all things in the automotive world.
Among other facilities at the new office, there's a bar, a Japanese contemplation area, and a seminar room. Importantly though, it's a much larger office space. That'll give the team more room for expansion as it moves on to the next generation of Gran Turismo, and the technical challenges it will pose.
It's not all work though, as the larger area also allows for a GT World Tour-style driving set-up, with multiple driving rigs. While that'll come in handy for planning races and events in the FIA Online Championship, we'd imagine there's a few sneaky hours of relaxation going on there.
Of course it wouldn't be a Gran Turismo studio without a race to baptize it, and PD duly obliged. As a housewarming gift, Polyphony threw a party and invited some of the biggest names in GT Sport in Japan to put on the show.
Joining the likes of Tomoaki Yamanaka (yamado_racing38) and Takuya Okamoto (okasan_joestar07) were overseas drivers Mikail Hizal (TRL_Lightning) and Cody Latkovski (Nik_Makozi), with original GT Academy winner Lucas Ordonez also seemingly on driving duties. Although we don't currently know the format of the racing or the results in general, it appears Latkovski won from Takuma Miyazono, with Hizal in third.
We have a few event snaps from Kazunori Yamauchi himself, and the attendees' social media for now. Chances are, with the final World Tour event in the city in October, we'll see more from inside the new studio in due course.
More Posts On...