Over the past few months, Polyphony Digital observers have enjoyed a few peaks behind the curtain of the traditionally secretive software company. Back in September, Polyphony engineers published technical presentations that offered a look into how Gran Turismo Sport was built and other experimental projects they are working on.
One of the most popular was a look into the custom-built "Iris" ray-tracing system which handles the lighting in GT Sport. Another revealed the company's research into the rather surprising area of procedurally-generated cars.
The latest publication is by Hajime Uchimura and Kentaro Suzuki, two graphics programmers with Polyphony who presented at SIGGRAPH ASIA 2018 in Tokyo earlier this month.
Their slides — all 314 of them — have been made available to download here from Polyphony's website. The presentation discusses the specific techniques used by Gran Turismo Sport to provide HDR and Wide Color support.
Although the slides are in English, such a presentation is not for the general public. It is a highly technical document intended to share the techniques and methods used to create GT Sport with other developers in the 3D graphics industry.
Nevertheless, there are still a few interesting tidbits for those interested in the challenges Polyphony faced while developing their latest title.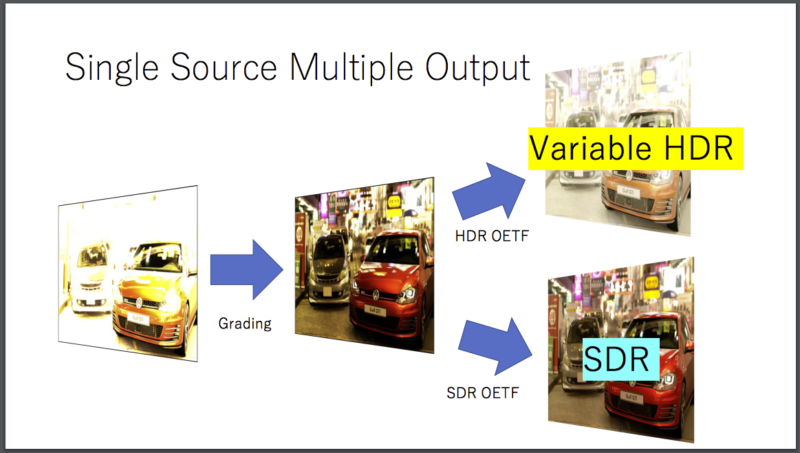 Implementing HDR — which is screen display technology that allows some pixels to literally be brighter than the others around it — was surprisingly difficult. There are a wide variety of consumer displays on the market that support HDR, some of which do it better than others, and some of which use entirely different standards.
Ensuring the game displays correctly on as many of them as possible required the team to develop their own systems and formulas to equalize those differences. They also had to buy a lot of TVs…
The Photo Scapes in GT Sport, which allow players to position their cars into real photographic scenes, also presented a unique challenge to full HDR support. The slides offer a look at the calibration process for all of the cameras and lenses used to capture the scapes.
Another interesting challenge in supplying over 1,000 HDR background images was file size: in their native format, the images consumed over 30GB — half the size of a Blu-ray game disc!
To solve this problem, Polyphony turned to JPEG XR, an open-source lossy image compression algorithm which was actually developed by Microsoft (cue fanboy giggles!). By adding their own optimizations for the PlayStation 4 hardware, the team was able to improve image decoding performance by 10x-20x and reduced file sizes up to 50%.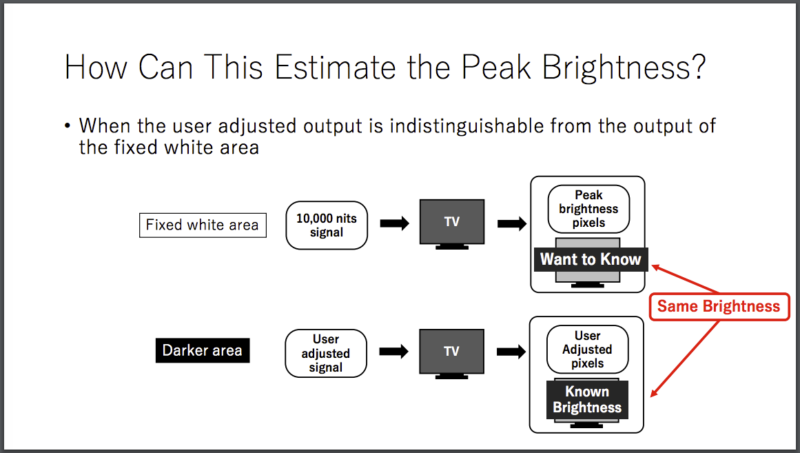 The document also describes GT Sport's HDR calibration feature, how it was developed, and why the calibration process is so important in a world with so much variation among consumer HDR screens.
There is more, including discussions on color grading with HDR and SDR support, how the Photo Scapes effects are implemented, and the team's HDR working environment.
Even if you work in the industry, it's a lot to digest. But if it interests you, listen up: Uchimura-san and Suzuki-san wrapped up their presentation with a reminder that Polyphony Digital is hiring and included a link to the company's job listings.
Thanks to both of these developers for sharing their work — we look forward to more technical presentations from Polyphony Digital and other developers in the future.
More Posts On...