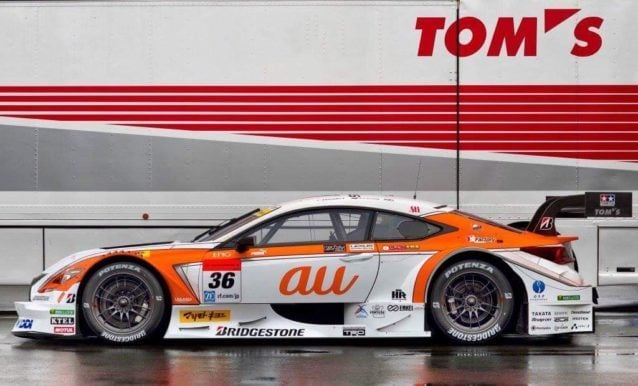 Although GT Sport is set to hit the stores sometime in 2017, it's very much possible to catch the latest developments even now. Previously we learned things are improving in the sound department of the game. Judging the latest news, another class of cars is on its way.
It appears that Polyphony Digital has been recording the sound for the 2016-spec Lexus RC F Super GT machine. Racing driver Ito Daisuke reportedly drove the car in order to capture the sound for the team. Daisuke recently published the news on his personal blog and provided a photo showing a sound recording microphone being attached to the car. We've provided the Google-translated notes from the blog post:
"The picture below is a microphone picking up running noise for Gran Turismo SPORT. I was worried that the microphone would run down at full throttle, but it was okay. The sound of the RC F GT 500 in the game. It would be nice if it could be represented in real."
It has been reported that GT Sport will introduce multiple racing categories in order to keep mutual racing rivalry as close as possible: N-Series, Group 4, Group 3 and Group 1. Keen observers will notice absence of one category: Group 2. Having seen the latest news, it wouldn't be unusual to see the Super GT class settling in as the missing chain link.
Super GT — or, as it was originally known to long-time GT players, JGTC — has been a mainstay of the franchise since the very first title. Cars from the series have appeared in every numbered game since, and many fans expressed concern with the apparent absence in the newest title. This development should ease those fears, though we'll have to wait for an official confirmation from Polyphony before we know for sure.
We're currently looking forward to the 2016 PlayStation Experience event. Running this coming weekend (December 3–4) in Anaheim, California, it will hopefully offer more news on GT Sport, especially as the game's presence has been confirmed. Meanwhile, stay tuned!
Special thanks to queleuleu for sharing the news!
See more articles on Lexus, Polyphony Digital, and Super GT.