Last weekend, Sector3 Studios began teasing the initial three Porsche cars coming to RaceRoom Racing Experience this month. With the 911 GT3 Cup and Cayman GT4 Clubsport uncovered, the Swedish studio has revealed the final piece of the puzzle.
Rounding out the first pack is the track-focused 911 GT3 R racer. A shoe-in for the game's GTR3 class (which received an update last month) there's plenty of competition.
Power comes from the naturally aspirated 4.0-liter six-cylinder engine, making 500hp. It's the same engine you'd find in the (slightly) tamer and cheaper GT3 RS. What's more impressive is what you don't get: weight. The GT3 R weighs in at 2,690 lbs — 340 pounds lighter than the RS.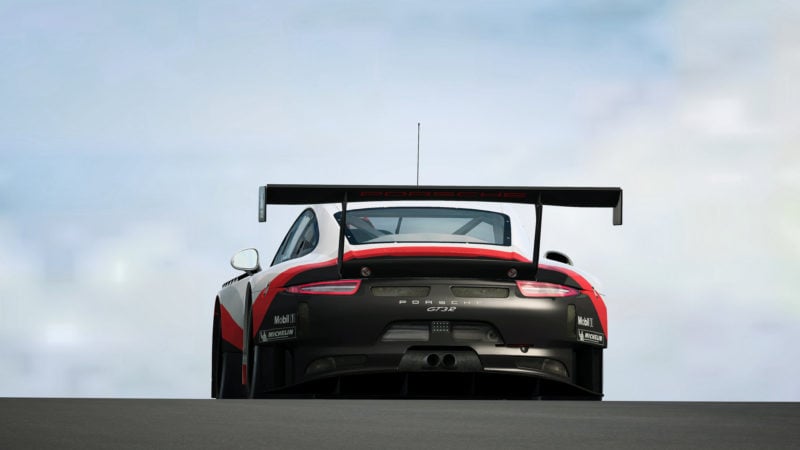 The third generation racer is lighter and faster than its 2010 hybrid predecessor. Its wheelbase, lengthened by three inches over the 2010 car, ensures more balanced weight distribution and more predictable handling. In short, the GT3 R can attack with the best of them without any fear of having to back off.
Unlike the GT3 Cup car, the R includes both traction control and ABS systems. It may be the most forgiving of the three, but don't let the assists fool you into thinking the GT3 R is a lesser machine. Its resume is an impressive one, with victories at Daytona, Paul Ricard, and Dubai — all 24-hour endurance races.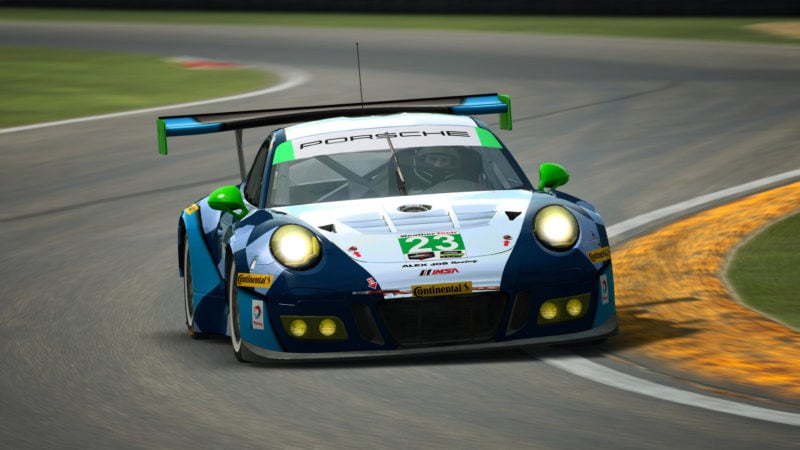 While Sector3 has yet to announce a release date, the inaugural pack is coming before year's end.
R3E will become the third game to feature the GT3 R, following Assetto Corsa and Project CARS 2. With all three Porsches confirmed for the first pack, what's next?
We're willing to bet the mid-engine 911 RSR isn't too far behind. With three cars confirmed, six remain and we couldn't be more excited!
Stay tuned for more on the update and more on RaceRoom Racing Experience as it's available.
See more articles on Porsche, RaceRoom DLC, and RaceRoom Racing Experience Game Updates.