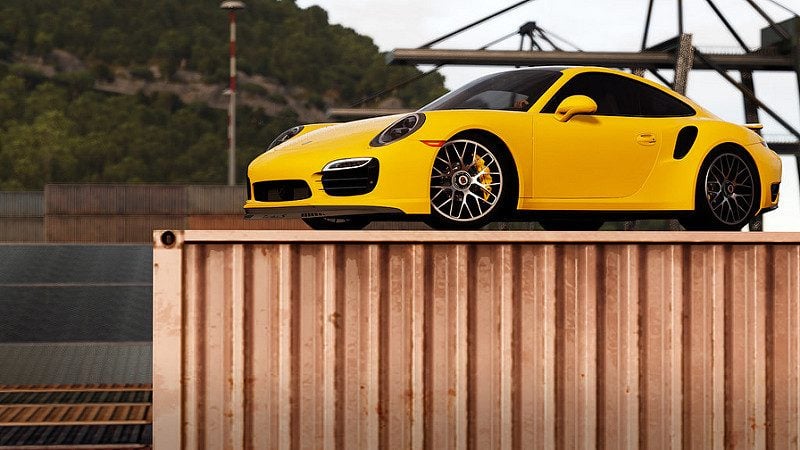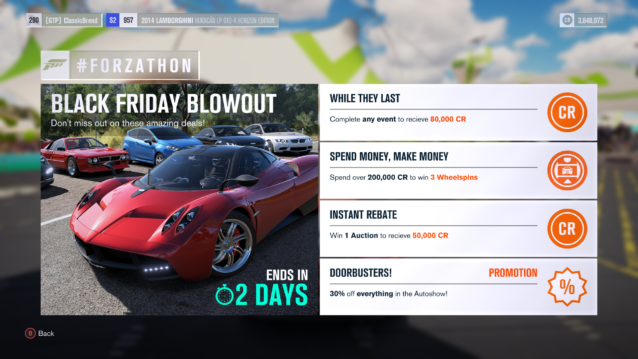 It looks like someone at Playground Games has once again let the cat (or is it pig?) out of the bag. After a brief glimpse of what appeared to be a 911 GT3 4.0 RS during E3 2016, the brand has once again been spotted, this time within Forza Horizon 3's menus.
Up top is this past weekend's Forzathon event as it appears in-game. Behind that shiny Huayra is a varied row of rides. From right to left, we've got an E92-era BMW M3, the latest Audi TT, the Fiesta Zetec S — oddly, a currently unplayable traffic car — Lancia's awesome 037 Stradale, and … a headlight. Not just any headlight, but one that looks suspiciously like the one attached to the nose of the 991-gen 911 Turbo S. Take a look for comparison purposes:
Of course, the big question with Porsche in the Forza franchise is when it'll arrive. The Stuttgart manufacturer has shown up as standalone DLC in three titles now (FM4, FH2, and FM6), the same number of times its been included from day one.
In the latest showing (Forza Motorsport 6), Turn 10 faced some criticism for a large amount of returning content from previous packs, something some players take more of an issue with when faced with a price premium. Now that the Forza franchise isn't the only place console players can find Porsches to drive — Assetto Corsa's first Porsche pack arrives tomorrow — it will be interesting to see how Playground differentiates its offering.
More Posts On...