Slightly Mad Studios has just released a trailer giving us a look at one of the most anticipated modes in its upcoming racer Project CARS 2 — Rallycross.
Rallycross was first featured in the original Project CARS 2 launch trailer, and this time we get a longer look at what's in store for players when the game releases this year. The trailer showcases some of the new Rallycross cars available in the game. We spotted the following:
Honda Civic Coupe
Volkswagen Polo RX
Ford Focus RS RX
Mini Countryman RX
Ford Escort RS 1600
Olsbergs MSE Supercars Lites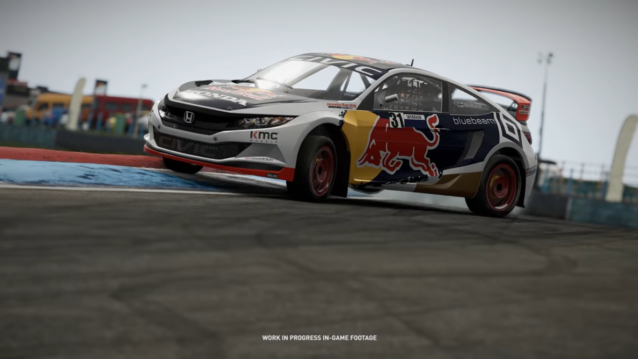 The trailer also shows tire deformation, demonstrating the new and improved tire physics from the original game. The car's behavior looks incredibly realistic, and the improved driving physics are apparent.
We also get to see the particle effects in action — mud kicking out when cars drive over it, dust from the car in front affecting visibility, and cars getting dirtier over time, all combining with the dynamic weather system to enhance the overall experience.
We also get to see gameplay videos that shows what players will experience. One of the most notable improvements from the videos is the new sound engine. Engine notes appear to have received attention, and we can hear the little details like the pops generated because of the anti-lag systems.
The AI seems to be as good as it was on tarmac in the original game, providing a sufficient challenge to even the most skilled players out there. There will be an online mode but even offline racing looks like a blast.
Project CARS 2 will join games like Dirt Rally, the upcoming DiRT 4, and Sebastien Loeb Rally EVO in having Rallycross. We can't wait to see how it compares to others when we get our hands on the game (you can watch a comparison between DiRT Rally and SLR EVO here).
What do you think of Rallycross coming to Project CARS 2?
See more articles on Project CARS 2 Car List, Project CARS 2 Features, and Slightly Mad Studios.