With the leaked trailer, official trailer and general information blowout, you'd be forgiven for feeling overwhelmed with all the latest coming out about Project CARS 2. Here's a quick summary of everything we know so far. There's a lot to get through, so let's begin!
There Will Be Over 170 cars Including Porsche, Nissan and Ferrari
In the original Project CARS, the final car roster left a bit to be desired. Despite featuring modern heroes like the Audi R18 TDi and classics like the Lotus 98T, there was a lack of choice in the motorsport disciplines represented. The sequel aims to remedy that and evidence from the leaked and official trailer seems to highlight SMS has really stepped up their game.
Porsche will make a triumphant debut in the series, as confirmed by the appearance of the 935 K3 in the unofficial trailer from last week. Italian icon Ferrari also joins the fun with the 288 GTO spotted in the same video.
Ian Bell, head of Slightly Mad Studios, also revealed that a certain 'Holy Trinity' will be making their way to the game to users here in the GTPlanet Forums.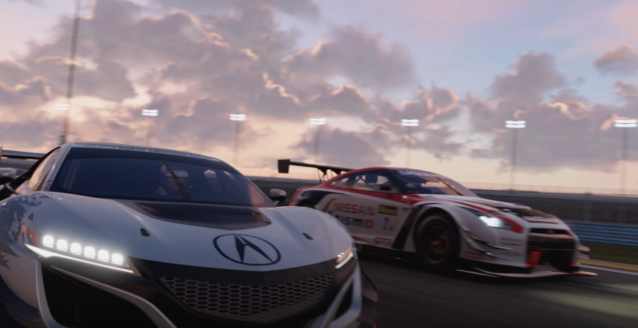 Japanese manufactures got the brush last time around, but in pCARS2 we can expect to see some new additions, including the Nissan GT-R GT3 which features front-and-center in the announcement sizzle-reel. With plenty of information still to come, we can already see there will be a good mix of road cars, trucks, rallycross competitors and track racers to take for a ride on the varied track list. Speaking of which…
You'll Be Able to Race on Over 60 Tracks at Launch With Full Dynamic Weather, Time of Day and Even Time of Year
If you thought the first game's major strength were the amount of circuits featured, Project CARS 2 aims to one-up that in drastic fashion. When the game launches later this year, you'll get over 60 tracks to race on. So far we can see all the usual favorites; Brands Hatch, Nurburgring, and tracks that are now a staple in any serious racing simulation.
That being said, look closer and you'll see some new standout laser-scanned inclusions in Slightly Mad's racer. California's Long Beach, Fuji International Speedway, and Daytona Road Circuit all bring a unique variety to the currently known track roster.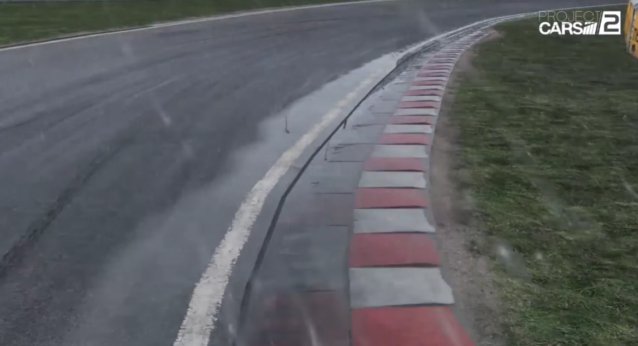 For those unannounced tracks, Bell broke some news over in the forums by revealing there will be a Portuguese race circuit in some capacity within the game. Just don't hold your breath on a fully-licensed Suzuka, though.
If the variation in track roster isn't enough for you, Project CARS 2 breaks revolutionary ground by having full dynamic weather conditions and time of day changes for every single location in the game. These environmental conditions directly affect gameplay thanks to "LiveTrack 3.0", the system that will make race unpredictability something to factor in before taking to the track. Players can even choose what season to race in; Spring, Summer, Fall and Winter.
Project CARS 2 will be the only racing title to offer dynamic weather and time as it stands when it releases later this year.
Gamepad Support Has Been 'Massively Reworked' From The First Game
It's no secret that many were put off Project CARS due to it's lukewarm handling when using a controller. Even as the primary control method for the majority of players, playing with your DualShock 4 or Xbox Controller offered a mostly frustrating experience. However, Ian Bell has confirmed in GTPlanet's Forums that gamepad controls have been built from the ground up.
To achieve better results, Bell has "put away the wheel", in order to experience the game as the general consumer.
eSports Features Will be Prominent in Online Racing
In December last year, we dropped some news that pCARS2 would be paying particular attention to incorporate eSports elements into the game. We'll see options for broadcasting, organizing and actual gameplay for online racing series. It will also follow the standard set by iRacing by including a driver rating system. Alongside this, you'll be able earn an online competitive racing license as per an interview by Red Bull.
For broadcasting these online championships, a 'Director' can be assigned that governs proceedings by altering camera angles available in-game. Race commentary can also be dubbed over for those viewing the racing. The focus on eSports is immediately noticeable and seems to have been influenced by the success of the original Project CARS in the competitive gaming space. From a general stand-point, we'll also see better handling of racers with poor connections when racing online.
Tweaks Throughout The Game Improve Upon The Original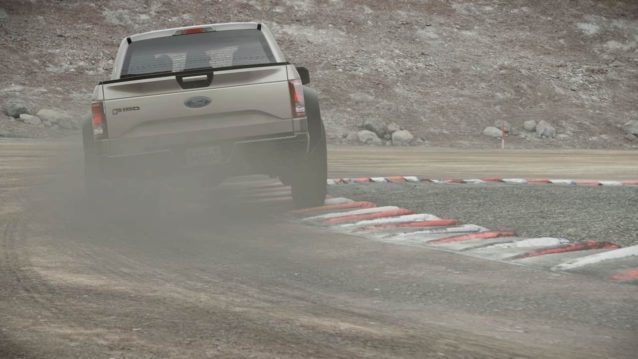 It isn't just the headlining features of Project CARS 2 that make it a prime contender for potential racing game of the year. Important elements like AI being more life-like and force feedback for wheel users being retooled have been a focus according to Bell. These are aspects that are key to hardcore sim and general racing fans alike making them imperative to get right. Outside of the flashy features, pCARS 2 is still aspiring to be a well polished piece of racing goodness.
How Late is 'Late 2017' As The Proposed Release Window?
With a release window of 'Late 2017', Ian Bell commented that the previously reported 'Septemberish' is still the aim for Slightly Mad Studios. One thing is for certain, the game will not ship unless it is ready and 'sensibly' bug-free. With such a plethora of content and features, pCARS2 has the potential to be huge and it seems SMS will do all they can to ensure bugs don't detract from that.
With that, we close off all the major talking points we currently know for Project CARS 2. The feature-rich racer will aim to win the hearts of simulation racing fans everywhere, and with the information revealed so far all is looking good for the franchise.
The promise of dynamic weather and time where some competitors have shied away and a bolstered car list mean that the wait for release will be difficult. For now, let's just enjoy the latest information as it arrives.
A huge thanks to Slightly Mad Studios' Head of Studio Ian Bell for joining in the Project CARS 2 discussion on the GTPlanet Forums and confirming much of this information.
See more articles on Ian Bell and Slightly Mad Studios.