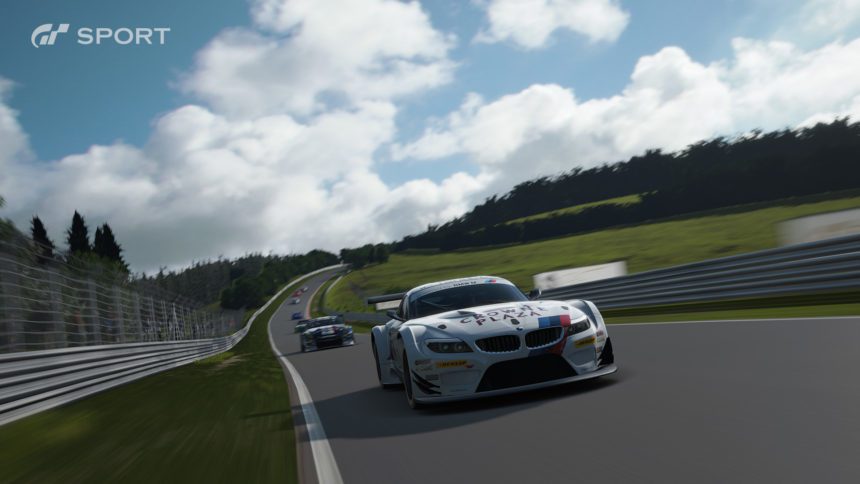 For many fans, GT Sport is still largely a mystery. With the public beta officially cancelled, the chances of playing the game before its November release are limited. There are exceptions, like the Nürburgring 24H race this past weekend, and of course the big event in downtown London that wrapped up the week before.
Numerous GTPlanet members were able to attend the semi-public portion of the event on Friday May 20th, and you can read a collection of their experiences in this forum thread. Alongside the community members, a significant portion of the GTP staff attended as well. Scaff has been with the 'Planet for almost 13 years, and he sat down to answer some in-depth questions regarding GT Sport's physics.
GTPlanet: Can you introduce yourself, for readers who aren't familiar with you nor your qualifications?
Hi. I'm Scaff. I've been a lifelong car and motorsport fan and have worked in the motor industry for most of my adult life, the bulk of which has been in or around training. I've designed, developed and delivered a wide range of automotive training products, including a number that have focused on vehicle dynamics and driver skills training.
GTPlanet: What were your main concerns with GT6's physics engine, and why?
Let me first of all caveat this with the fact that GT6 did move the game on (in physics terms) from GT5, however a few concerns did still remain. The main ones were low speed tyre behaviour, damper modelling and aero.
At the risk of getting an internet mob on my tail, let me explain.
The low speed tyre model issue demonstrated itself when you launched a car from standstill, with no step-out from the rear or torque steer from the front. Now PD did fix this to a degree late in GT6's life, with step-out occurring in MR models quite well, however it was still far too mild in FR and non-existent in FF.
Damper modelling has long been a GT area of weakness, particularly with older cars, which remained over-damped (they would settle on the springs far too quickly) and this was to a degree compounded with load transfer that reduced the effect of lift-off oversteer.
Finally the affect of aero at speed was far, far lower than it should be, as a result racecars on slicks with full aero packages just simply didn't corner and brake as they should.
GTPlanet: With those bases covered pretty thoroughly, tell us about your first experience with GT Sport last week.
I was able to spend far longer driving that I had expected at the event, and as such tried out a good range of cars:
Mazda Roadster S (ND)
Mazda Roadster S (ND) N200
Volkswagen Golf GTi mk7
Lotus Evora
Renault RS.01 GT3
Aston Martin V12 Vantage GT3
Peugeot 908 HDi FAP
I stuck to the Brands Hatch GP circuit and the Nurburgring for tracks, as I know both well and in total got around one and a half hours of seat time with around 10 to 15 laps of the Brands Hatch GP circuit in each. Of course zero driver aids were used for any of these.
First and most important, its a significant step forward from GT6 in all areas, the tyre model is far more progressive with break-away better modelled. Suspension and weight transfer again have improved and most noticeable of all the aero model has come along in a big way.
The Aero was the easiest to feel and the most significant change for me, as I moved from cars which should lift at speed (the MX-5) through the RS.01, the GT3 Aston to the 908 they all felt far more planted through the corners, you could brake later and harder and feel the additional benefit of the aero load. When the aero's working you can get the power down and brake hard and feel the extra aero load providing more grip, just as when the aero load reduces as speed drops you then have to start being more careful.
Suspension and damper modelling results in cars that move around more under you as they should, and this can be both felt via the wheel and seen on the replays. Lift-off oversteer still seems a little less than it should be, however with the cars on hand to try it's hard to make a final judgement on this one.
The rear stepping out was all present and correct, and caught quite a few out at the start of a number of races I saw when waiting for pods to free up. With even the MX-5 forcing people to take care when launching from a standing start, this is an area I'm very pleased to see move forward, as it's a strong indicator that the low speed tyre issues have been well resolved.
I finished off the day with the MX-5 around the 'Ring for a handful of laps and it was great fun, with the car moving around in a very convincing way and very adjustable.
Overall I'm very impressed with the changes PD have made to the physics engine for GTS.
GTPlanet: How did you find loss of grip at either end of the car translated through to the wheel?
Much better than in GT6, with more communication in regard to self-aligning torque when you start to understeer (the light feeling you get from the steering when you exceed the front tyres' slip angle). However the main indicator of grip is still via the tyre noise, something I would like to see reduced in favour of good steering communication.
GTPlanet: Thoughts on the new Thrustmaster wheel?
It's an interesting looking wheel and I would have loved to have given it a go (all the pods and rigs were using T300's), the potential of a mass market direct drive wheel is certainly one that has my attention.
What price point they hit with it will be a big factor and I hope that it has interchangeable rims, as I'm still not sold on the four big chrome bits!
GTPlanet: Did you get a chance to try the game with a controller as well? With the majority of console players limited to the device, how did it compare to the wheel?
I had a quick go with the controller and to be honest I don't think its had as much work done on it as the wheel has right now. While it responded well enough, the feedback from it was rather muted and as a result it was harder to judge what was going on with the car.
However I'm not really concerned in this area, as excellent controller optimization has always been a strength of PD.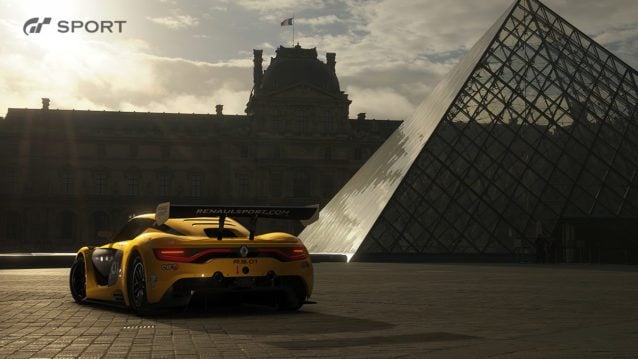 GTPlanet: Favourite car of the event?
Renault RS.01 by a whisker (the two MX-5 variants ran it close). It's a car that I love using in Project CARS and its re-created well in GTS. It handles very similarly in both titles, and from me that's a big nod to the improvements PD has made to the physics engine for GTS.
GTPlanet: Finally, what lasting impression did the event have on you?
PD certainly know how to throw an event that's one thing for sure. However the positive I got from the event was just how open PD were to the community, it's a positive move and one I hope to see continued.
Oh and most importantly we now know the origin of Jenkins the cat!
Thanks so much for your time!
And a big thank you back to Scaff for taking the time to relate his experiences.
More Posts On...
The original comments for this post are no longer available.