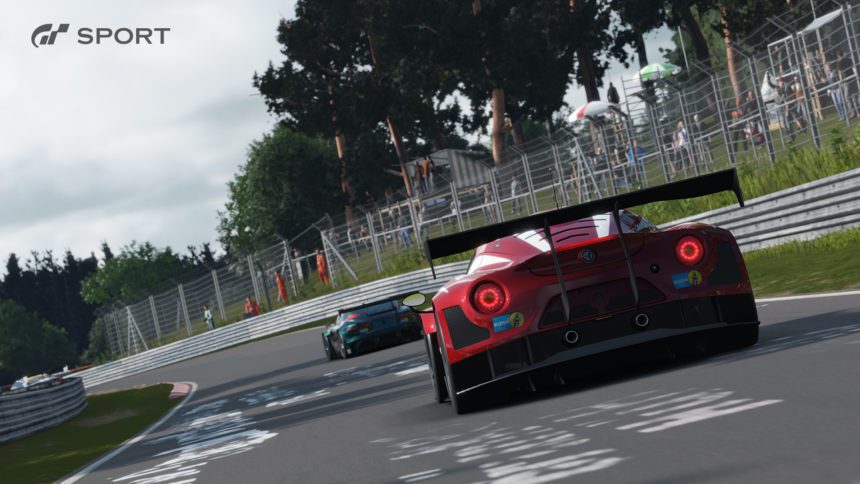 The details that came out during last week's London event were a veritable wave of information for Gran Turismo fans. GT Sport's full retail release date was announced (November 15, 16, or 18, depending on region), but one date absent from the event was the public beta's availability, which was announced at the original GT Sport unveiling last year. We've now got confirmation that it won't be happening, from Kazunori Yamauchi himself.
In an exclusive interview with GTPlanet's Jordan Greer, Yamauchi touches on this early on:
JG: We talked about this yesterday, the beta. You decided to not go with that?
KY: If we do a beta, that would delay our development by 3 months. Producing a gold master is really difficult; it's a lot of work.
While disappointing for those that couldn't enjoy the game in London (or in Germany this weekend), the reasoning is sound. Had Polyphony gone forward with a public beta, a portion of the team would have needed to watch over it at some level, detracting from the main goal. The focus, according to Yamauchi, is on quality, an overarching theme that is repeated often in the interview:
JG: I know the PS4 is much simpler [compared to the PS3]. How does it compare to the PS2 and the original Playstation?
KY: PS1 and PS2 wasn't bad. PS2 was actually a very good piece of hardware. In that respect, the PS4 is a very good piece of hardware, as well. We actually went about and made our own original gaming engine and rendering engine for it, and everything is built in-house. Everything in terms of system design is easy for us to optimize and make the quality better.
For those curious about a post-release program (DLC), Kazunori stated that it was probable, though Polyphony has yet to decide what form it would take. One aspect of GT Sport set to expand further is the Vision GT program, which Kazunori confirmed is far from over. We'll have more details on that in a future article.
Lastly, those holding out for more content in Polyphony's current game might not want to hold their breath. When asked about any further Vision GT cars appearing in GT6, Kazunori had this to say on the subject:
KY: So in terms of where those [new] VGT cars will appear, we won't be releasing them on GT6, just because of [the] workload it would create. At the same time, it would definitely be better to have the players experience those cars in the high-quality environment that's going to be in the new title.
Stay tuned for more from our interview over the coming days.
More Posts On...
The original comments for this post are no longer available.