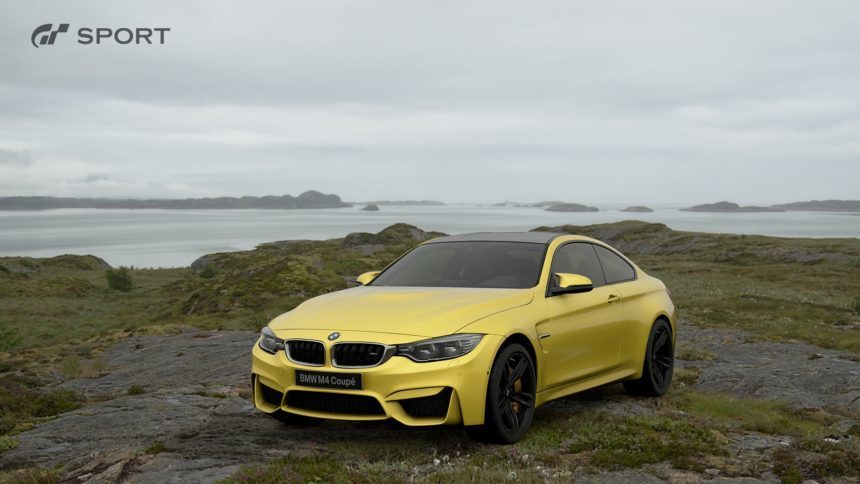 Although we've finished sharing the direct-capture GT Sport videos, we haven't touched on the off-screen recordings from the general public that attended the 2016 PlayStation Experience. Possibly one of the earliest among them provides more information on several aspects of GT Sport. Darwin Albano, a 2012 GT Academy USA finalist, shared interesting footage showing new in-game menus, new performance statistic bars for each car and more sub-groups for the road-biased Gr.N.
Prior to taking the BMW M4 Coupe out to the winding curves of the Green Hell, Albano had to navigate through the track and car selection menus. From the video above we can see the new menus are quite straightforward, simple, and user-friendly. Though we still don't know if these menus will follow the player through all game modes or may be exclusive to Arcade Mode, their current design is starting off well by putting the main eye candy (the cars) front and centre.
Earlier this year we learned GT Sport would feature special racing categories in which all cars would be distributed to allow for balanced competition. This time we can see that the entry-level N-Series category is going to have additional sub-groups: N100, N200, N300 and N400.
Considering all road-going cars revealed so far have diverse power and grip levels, further dividing their parent class seems quite obvious. The ND Miata, for instance — which has moved from N200 down to N100 with the Toyota S-FR Racing Concept — wouldn't stand a chance against Albano's M4 Coupe.
Finally, the performance bars. These are designed to give players a quick snapshot of the car's strengths and weaknesses. The ones seen in the video seem to pay tribute to original Gran Turismo's Arcade Mode, though with a much more modern, minimalist spin. While suitable for "quick picking", they do not allow for precise inspection of a car's stats. It remains to be confirmed whether players will be able to toggle the usual brace of stats as well.
Special thanks to Darwin (GTMunky) for sharing his video!
More Posts On...