The E3 hype has finally elapsed, bringing things back down to their normal levels. This year will prove itself to be plenty expensive when it comes to racing games, beginning with F1 2017. 
Due August 25, this year's F1 racer re-introduces classic machines to the fold. Of those revealed thus far the most recent addition is sure make fans happy, but more on that later. Things heat up considerably the following month and into October with Project CARS 2 and Forza Motorsport 7. As before, the outlier of the equation is Gran Turismo Sport.
We have a general idea of its targeted release, but nothing concrete to set our clocks to just yet. However, we're willing to bet that a final date for the game will make way at Gamescom in August.
While things have quieted down considerably, there's still plenty to recap from the week so let's get to it.
This year's racing games are shaping up to be an impressive bunch, offering something to everyone. Project CARS 2 offers up the intriguing LiveTrack 3.0; Forza Motorsport 7 reprises the "feel" of a grueling race; and GT Sport re-imagines the series with an approach to esports.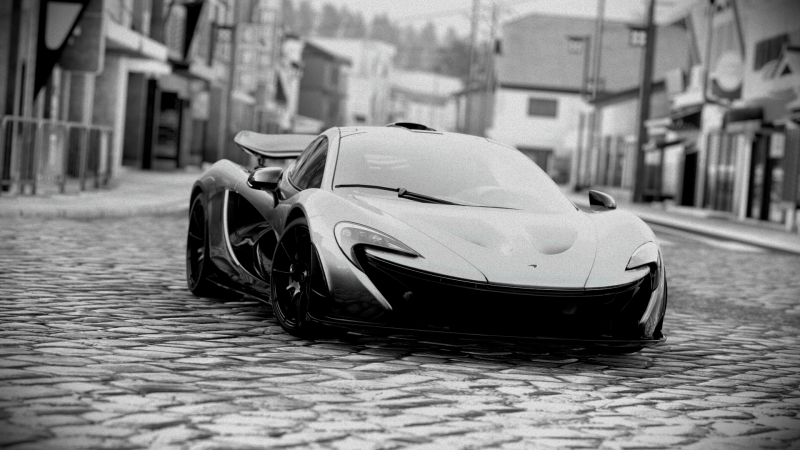 Picture of the Week
This week's featured image comes to us courtesy of Chikane and features the almighty McLaren P1. Nearing its third anniversary, Driveclub remains one of the best-looking titles for PlayStation 4.
The more time we spend with the game, the more we've come to the conclusion that it bears resemblance to Project Gotham Racing. As unlikely it may be, here's to hoping that the series gets a much deserved sequel.
All Six Gran Turismo Games Ranked Worst to Best
Earlier this week we ranked the main entries in the Gran Turismo franchise from worst to best. The article speaks volumes to the success of the franchise and where each game stands.
Gran Turismo 3 and 4 in particular are fantastic. There's no denying what they brought to the table; GT3 was my starting point for the franchise and GT4 was a head-turner in its own right.
GT3 is responsible for introducing Tokyo R246 to the franchise, a favorite among us. GT4 did many things better than its predecessor and was the last time we'd see Seattle Circuit, another favorite among us.
Coming in at number three is Gran Turismo 2. Released December 1999, there's something about the series' second installment; something the latter games seem to miss out on.
Between the unique cast of vehicles and a few seemingly one-off racing locations, GT2 feels like a special attraction. As a personal favorite for this writer, GT2 serves as a reminder of what the series stands for: fun.
Every title offers something that we're undeniably fond of, and that includes the sixth installment despite its ranking. Have a look at the original piece to see where the remaining titles placed on the list. Perhaps you agree, perhaps you have an entirely different opinion. Let us know what you think in the accompanying thread.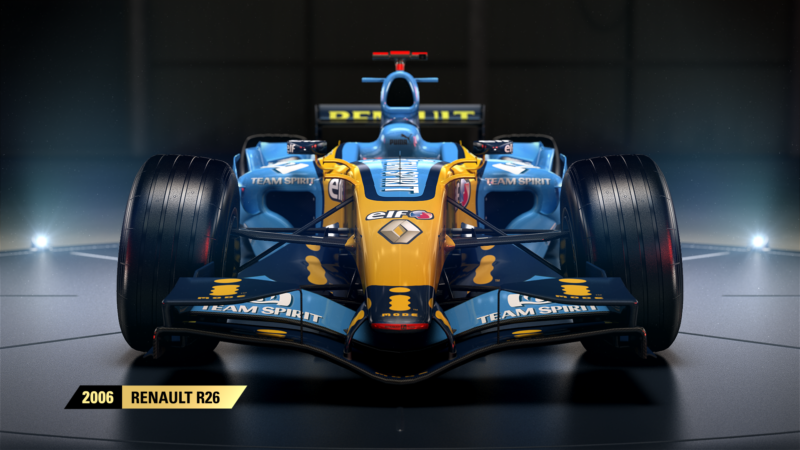 Championship-Winning Renault R26 Joins F1 2017
If the previous announcements weren't to your particular tastes, perhaps this one will be. Fernando Alonso's championship-winning Renault R26 joins F1 2017's classic lineup this August.
Fans can return to the Spaniard's and Renault's winning ways with the V8-powered monstrosity that fended off Michael Schumacher. Taking Alonso to his second consecutive Drivers' Championship, the R26 will surely be a reckoning force in this year's F1 game.
Joining the R26 are eight other classic machines with three more remaining. Here's to hoping one of those is the Brawn GP 001 responsible for taking Jenson Button to his maiden championship.
You can read the original report here, and catch up on the previous classic reveals here.
Video of the Week
Serving as the cover star of Project CARS 2, this week's choice felt like an obvious one. The McLaren 720S packs plenty of wallop with a 4.0-liter twin-turbo M840T V8 putting down 710 horsepower.
We'll let the video do the rest of the talking.
The Last Lap
We've said this over a dozen times but it bears repeating: 2017 is going to be an expensive year for games. With so much on offer from genres beyond racing there's going to be enough to keep us occupied. The game we've heard the least of is the upcoming GTR 3.
Originally announced earlier this year, the returning franchise is yet another notch on the racing game gauntlet. While there isn't much to sink our teeth into, the GTR series is renowned for what it brought to the table for PC players. Expected in 2018, GTR 3 brings a 24 hour day-to-night transitions and dynamic weather to the table.
We'll continue to follow any further developments on the returning franchise as they come. Until then, we've have several new racing games to look forward to this year and the continued evolution of Assetto Corsa. Color us overwhelmingly excited.
Until next week, keep racing!
Featured image by RaY29rus.
See more articles on GTPlanet Weekly Rewind.