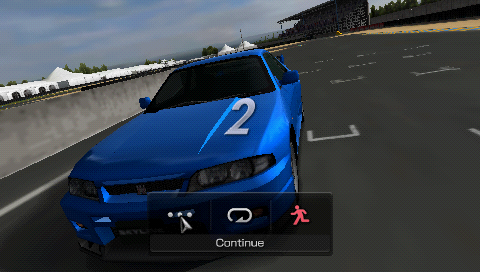 Although many people debate the exclusion of "career mode" in Gran Turismo PSP, it's generally considered one of the best-looking games on the portable console to date. When you look at some of the static screenshots, though, it can appear rough or "jagged" around the edges (like above), but sure enough – when you play the game or see it in motion it looks much more impressive. Why is that? Keep reading to find out…
The jagged edges are formed by an effect known aliasing, apparent in all computer generated graphics. To make it less obvious, anti-aliasing algorithms are used to "smooth" out these edges so they look better on your screen (learn more about anti-aliasing here). The downside to this technique is, of course, an increased load on the GPU – something which the PSP cannot afford. For Polyphony Digital to achieve their goal of 60 frames-per-second without aliasing ruining the visual quality of the game, they had to use a more unusual technique, uncovered by user Dopefish at Beyond3D.
It's surprisingly simple: the screen's image is shifted back and forth by one pixel for each frame. Slowed down (a lot), the image looks something like this…
At 60 FPS, it will look like this to your eye…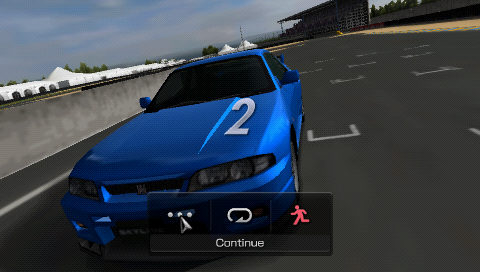 Hopefully other developers will catch on to Polyphony Digital's technique, with better-looking portable games as a result. Nice work, guys.
See more articles on Polyphony Digital.