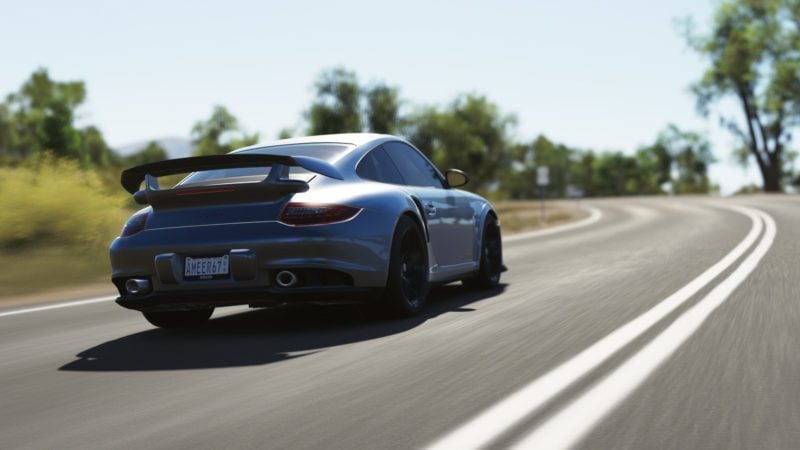 May is off to a good start thanks to last week's Forzathon, which offered one of the oldest Porsches as a reward. For this weekend, a more modern machine is up for grabs. With a title of "Lead The Way," you'll be led to another one of Stuttgart's finest and other treasures in this Forzathon.
The vehicle in the spotlight here is the 2012 Porsche 911 GT2 RS. Pushing 620 hp in total, the 911 GT2 RS's twin-turbo 3.6-liter boxer picked up 90 hp, and the car dropped 154 lbs compared to the older non-RS 911 GT2. Because of this, the car has a weight-to-power ratio of 4.9 lb/hp. Starting at $245,000, the 911 GT2 RS' production run was restricted to five hundred vehicles.
The below is a list of challenges you'll have to complete in order to receive that twin-turbocharged beast, in addition to other goodies to help you out:
Burn Free

– Perform 10 Burnout Skills to receive 55,000 CR.

Stunt Double

– Perform 20 Hot Wheels Air Skills or Stuntman Skills to earn 95,000 XP.

A Solid Round

– Beat a Rival to win the Porsche 911 GT2 RS.

Shaking All Over

– Get 3 Stars on a Danger Sign in the Bone Shaker or Meyers Manx to win 3 Wheelspins and 100,000 CR.
Having started on Friday, this Forzathon ends at 0700 UTC on May 15. Once you've done that, look forward to next week's Forzathon prize — it's one you surely won't want to miss.
More Posts On...