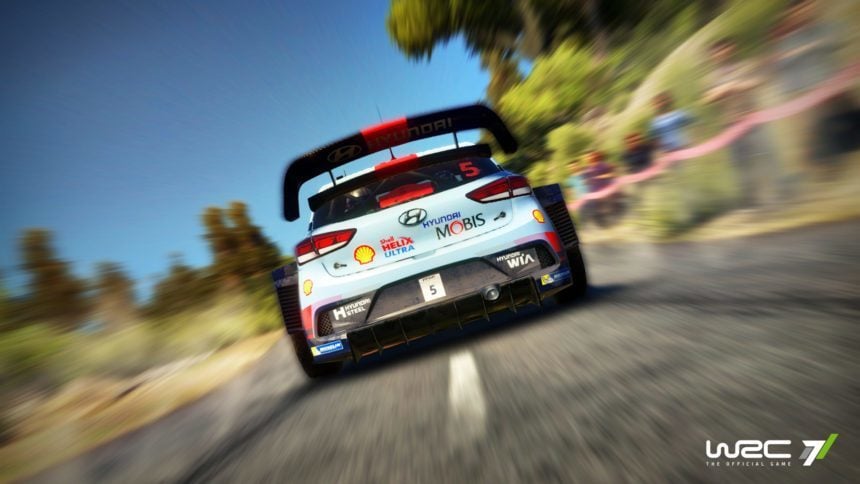 Kylotonn Racing's latest take on the World Rally Championship is now available on all major platforms in Europe.
WRC 7 brings with it all 13 locations from the 2017 race calendar. Each setting — be it dusty Mexico, or snowy Sweden — will also feature the new "Epic Stages". These extended-length routes can stretch to triple the length of the longest regular layout. Players looking to tackle these challenges should set a solid 20 minutes aside.
In terms of cars, the new game features the full current lineup. WRC regulation changes at the beginning of the season have resulted in the fastest cars since the Group B era, so players coming from last year's title will have to adjust. That said, Kylotonn has also included the 2016-spec cars, which should make comparisons much easier.
In addition to the headlining class, WRC 7 also includes WRC 2 and Junior WRC cars. Romain Dumas' 911 GT3 RS R-GT is available too. It was a pre-order bonus, but publisher Big Ben Interactive has confirmed it will be available as a standalone DLC soon. You can check it out in action right here.
Players looking to get into WRC 7 outside of Europe have a little longer to wait. In other territories, the game launches in a little less than two weeks, on September 26.
We've already started our WRC 7 career, and early impressions are quite positive. Expect our full review next week!
More Posts On...