Although 2017 was a great time for racing games, something rather strange was brewing in Japan.
When Turn 10 revealed the Forza Motorsport 7 car list, the roster from one manufacturer seemed rather short. Turn 10 later confirmed that there would be no Toyota road cars in the game.
It seemed odd, until EA announced the line up for Need for Speed: Payback. Yet again, no Toyota road cars. In fact, with the exception of the GT86, Toyota had no road vehicle presence in any of 2017's racing games.
Just last week the tide turned, with the v1.11 update for GT Sport. This brought two stunning classics from the Toyota production stable: the 1967 2000GT and the 1997 Supra RZ.
With it looking like Toyota's road cars are coming back — to GT Sport at least — we're taking a look at what we'd choose to add, if it were up to us.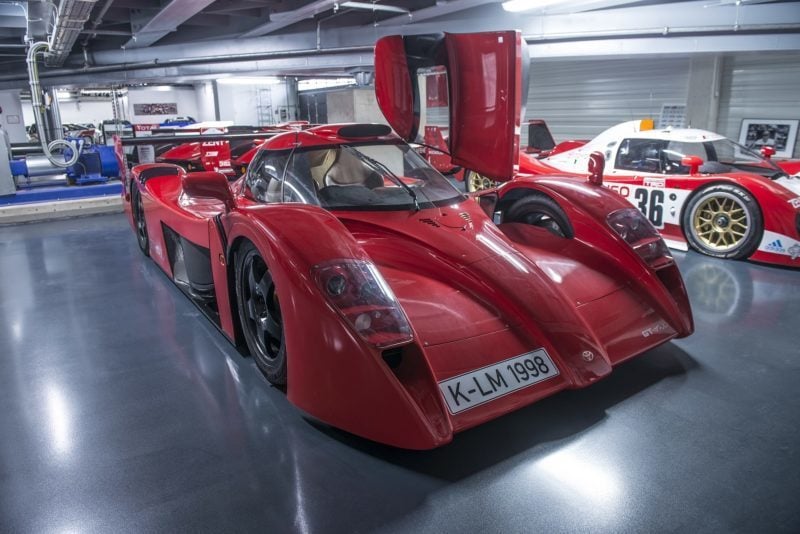 Toyota GT-One Road Car
Let's get this one out of the way first. It might be the most insane road-going Toyota ever, or indeed road car of any kind.
Homologation rules for the 1998 FIA GT Championship meant that manufacturers needed at least one, functional road car as a basis for a GT1 race car. Like many of the teams at the time, Toyota worked backward. It made the race car first, then turned it into a road car. Even by today's standards, what it came up with is amazing.
A race-ready, twin-turbo, 3.6-liter V8 engine produced 600 horsepower. That meant the run to 60mph takes just 3.2 seconds. Top speed is anyone's guess, but Toyota geared the race cars to 240mph for Le Mans.
It's nearly the same as the race car too, only with a few "comforts" added in to comply with the rules. These include climate control, hazard lights, low/high beams, and a simplified instrument cluster and steering wheel. While not exactly the lap of luxury, it did make one owner incredibly happy.
Yes, Toyota actually sold one. It only built two, and the other is on display in the Toyota museum.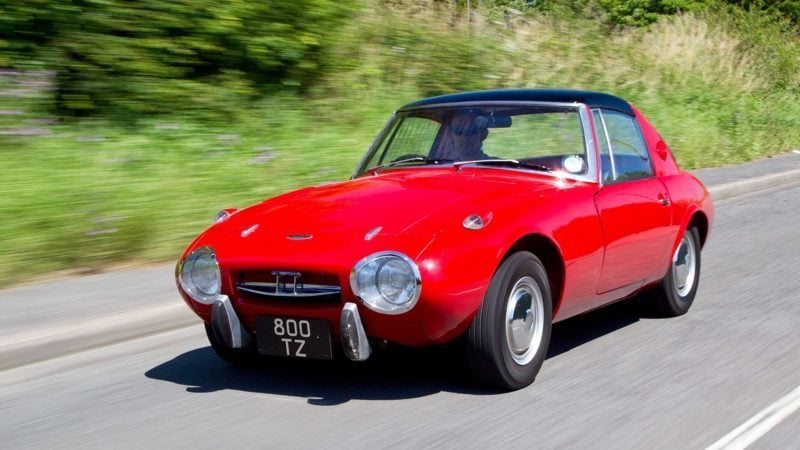 Toyota Sports 800
Even though we were blessed with the 2000GT in the latest update, GT Sport begs for additional JDM classics to accompany it.
First up is the Toyota Sports 800. This little sports car is the frugal man's version of the 2000GT.
With just a 790cc twin cylinder boxer engine good for 45hp, it's no powerhouse. However, as with many cars of the era, it's a featherweight 1,200lb. With a tiny footprint, it's practically a roadgoing go-kart.
The little 800 has a history in the Gran Turismo series (as a Standard car). It isn't outside the realm of possibility that it finds its way into GT Sport eventually — maybe as a classic companion to the modern S-FR concept.
More recently, it also showed up within the code of Forza Horizon 3. Sadly, the Sport 800 never materialized in that game, nor FM7.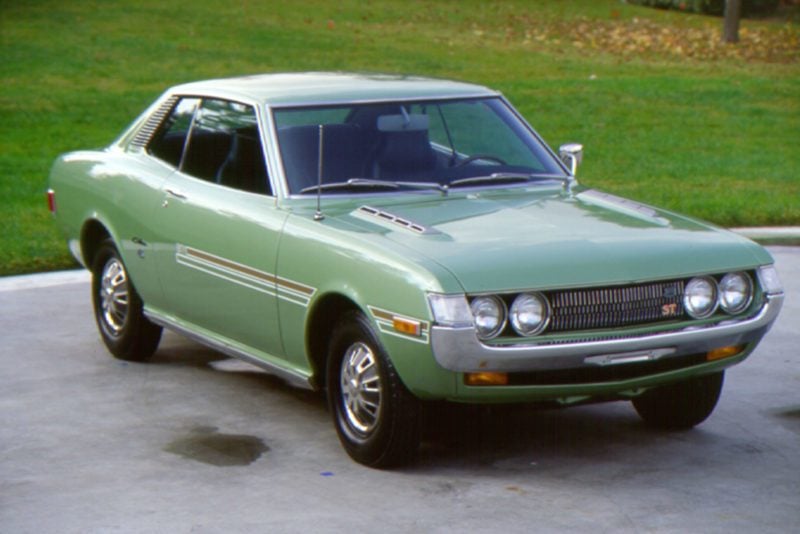 Toyota Celica (1st Gen)
To go along with the Sports 800, we'd also like to see the first generation Celica. Preferably the TA22 model, however, any one of them will do.
With a multitude of engine choices and body styles, PD would have its pick of what jumped out most. It could even venture into the liftback body style and give us the "Japanese Mustang".
Assuming the North American version is out, we'd have to forgo the 22R engine. However, the Celica GT with a 2.0-liter 18R is a JDM car. This means the roughly 2,000lb car would get right around 140hp. Plenty enough to enjoy a good thrashing around the track.
Toyota MR2 AW11 & SW20
No list of some of the great Toyota road cars would be complete without the mention of the MR2. With a rear mid-engine layout, it gave the driver the feel of a supercar without the supercar price tag. For that reason alone, we'd pick both the AW11 and SW20 models.
The first gen MR2 hit the market in 1984 with a 1.5 and 1.6-liter engine. Neither put out a ton of power, but the MR2 was more about slaying corners than the straights. Nevertheless, Toyota solved the power problem by introducing a supercharged version in 1986. It may only have been a 17hp increase, but it slashed two seconds from the lightweight MR2's 0-60mph time.
The second gen MR2 was a monster by comparison. Initially available with a 218hp turbo four-pot (among other engine choices), the MR2 could hit 60mph in six seconds dead. A later revision to the Japanese market GT model boosted power to 242hp.
Although heavier, the MR2 was still all about the handling. When Best Motoring tested the car, in one of the most Gran Turismo ways possible, the MR2 ran around Tsukuba in 1:08.00. While cars like the NSX and GT-R beat it by about a second, it still held its own.
Toyota Corolla/Sprinter Trueno AE86
The '80s were certainly a time. Between a ridiculous amount of neon, big hair, and overinflated stock prices, several cool cars found their way into showrooms. One design seemed to stand out among all of them too, the liftback. Seemingly every manufacturer had at least one, if not more. Toyota was no exception here.
The first of the liftbacks we'd like to see is the AE86 Corolla, if only for some drifting fun.
The GT-S is the obvious model choice here too. With 118hp from its 1.6-liter engine and LSD, it's the perfect platform to reignite the GTPlanet drifting craze.
We also think livery gurus would have a field day with it too. Between all the professional drift cars, there's a huge wave of replicas that could make their way onto the community. We'd give it about 15 seconds before Fujiwara Tofu Shop showed up on one.
Toyota Supra A70
The other liftback is more or less the big brother to the AE86, the Supra.
Sure we finally got the A80 Supra, one of the most requested cars for GT Sport, in the game's latest update. However, this doesn't mean we wouldn't like to see its predecessor hit Brand Central. Many long-time GT fans will remember the third-gen Supra as one of their very first cars in the series.
We'd go straight for the later model though, with the 1JZ inline-six. At 276 "gentleman's agreement" horsepower on tap, it'd be a fine addition to any race series allowing RWD cars. Besides, who doesn't love pop-up headlights?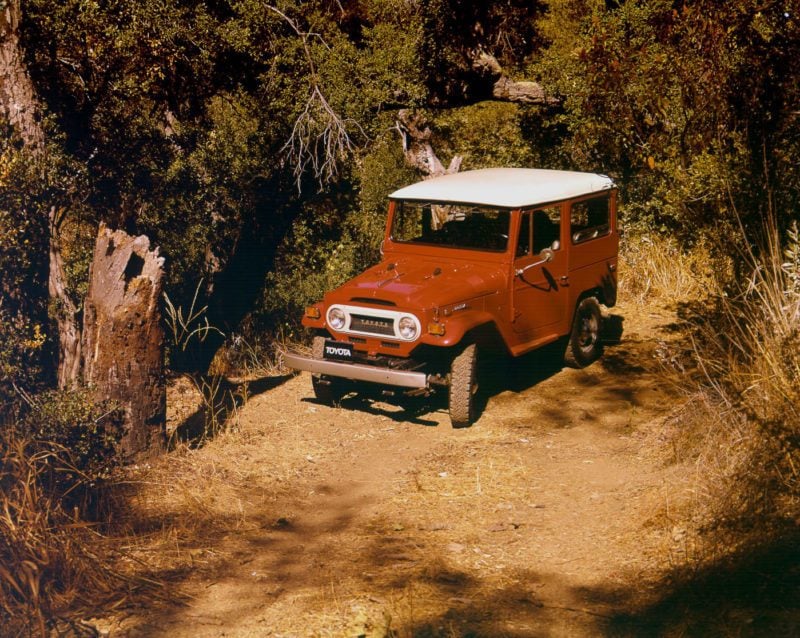 Toyota FJ40
We know what you're thinking, 4x4s don't belong in a racing game. Well, given the appearance of the Raptor in the previous GT Sport update, it seems like they're on the minds of PD. Turn 10 too, what with the three SUVs that showed up in the December car pack.
Also, since Toyota has some of the most iconic trucks and SUVs ever made, it's the perfect fit to build on that category.
The FJ40 is about as legendary as you can get with 4x4s. In production from 1960 to 1984, there are over 40 years of models to choose from. We'd opt for an early basic model though simply for the historical factor.
The FJ40 was one of the new Toyota additions in Forza Horizon 3. We still miss it, and would welcome it to any of the modern sim racers.
Toyota FJ Cruiser
If the original FJ is a bit too ancient for your tastes, how about this modern reinterpretation? The FJ Cruiser started life as a concept car designed to look like the old FJ40, but proved such a hit that Toyota actually made it.
Its power source is similar to the original, with a four-liter V6. Power is up a bit compared to the FJ40 though. Okay, it's up a lot, to 260hp in later models with VVT-i valve timing tech. Even that's not the limit though, as Toyota also sold a factory-fit TRD Supercharger kit, giving the FJ 304hp. It didn't so much crawl over rocks as leap from one to the next, like some sort of googly-eyed Superman.
We reckon it'd be great fun on some of GT Sport's rally courses. If nothing else, it'd give the Ford F-150 Raptor some decent competition.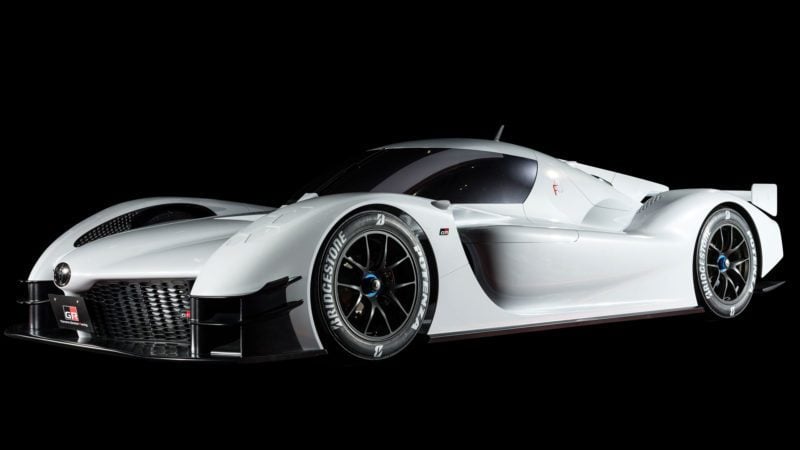 GT Super Sport
Performance car enthusiasts may be underwhelmed by recent Toyota offerings, but it's a company that hasn't forgotten where it came from. Just look at its introduction of a new performance division, Gazoo, named for its factory racing arm.
It's to Gazoo where we look next. While it may be a concept car at the moment, the GR Super Sport is an obvious choice. With nearly 1,000 hybrid horsepower and chassis technology straight from the TS050 race car, the Super Sport is a modern interpretation of the GT-One Road Car
Also, its white shell is a prime candidate for livery makers to have a field day. It's a literal blank canvas for everything from replicas to out of this world new imaginary designs.
Lexus LFA
Lexus seems to be affected by the same absence from games as its parent brand Toyota. With that in mind, we have to mention one of the most amazing road cars ever made.
The LFA is another one of Toyota's mad moments. Lexus was a brand with a suit and tie image. It made pudgy executive cars destined for company fleets, alongside BMW, Mercedes and Audi. Obviously then, according to Toyota, the "L" badge was the perfect one to affix to the front of a $375,000, carbon-fiber, 550hp, V10 performance car.
It's probably fair to say that it was a bit of a shock to the system. Despite its credentials, the price and branding didn't stir the loins of your average supercar buyer collector. As recently as last August, there were still 12 unsold LFAs in the USA, five years after production ended. And Lexus only made 500 examples.
Still, it was an astonishing car with an incredible soundtrack to boot. As it was a premium car in both GT5 and GT6, making the leap to GT Sport seems like a shoo-in.
Toyota Mirai
Finally, in true Gran Turismo fashion, why not throw something completely oddball into the mix? The hydrogen fuel cell Mirai is just begging for an addition to the game.
While it isn't fast or particularly sporty, it does mark an important event in automotive history. Since GT is as much about the racing as it is about being a digital automotive museum, the Mirai checks all the right boxes. Besides, the BMW i3 needs some company in the alternative fuel category.
Of course, the game does already contain a hydrogen fuel cell car. The Hyundai N2025 Vision GT is just a concept racer though; Mirai is a rare real-world application of the fuel cell tech.
See more articles on GTPlanet Lists and Toyota.