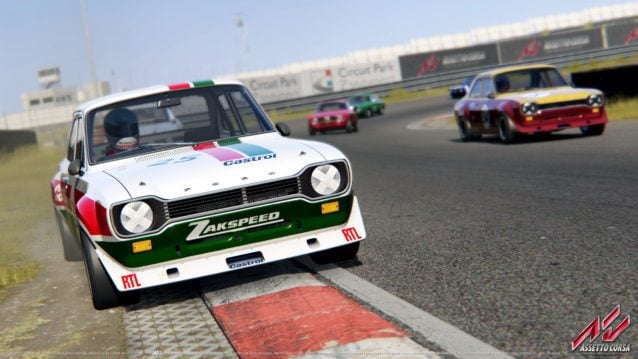 Today's the day. It's been a long, winding road, but Assetto Corsa is now available on both the PlayStation 4 and Xbox One in Europe and the UK.
Assetto Corsa arrives with up to 102 cars (depending on version) and 26 different track layouts spread across 11 locations. Notable additions for the console release are the contents of the 'Tripl3' Car Pack — Ferrari FXX K, 488 GTB, and Praga R1 — and the historic, 10km-long 1966 version of Monza. The car pack is set to launch for PC users on August 30, the same day the console versions become available for players in North America.
Players will be greeted by a first-day patch upon starting the game up for the first time. The changelog is as follows:
Fixed wrong wheel ratio correlation
Fixed unresponsive state when quitting multiplayer
Fixed crash when quitting races
Fix for the game hanging for a while while loading
Fixed to wheel and controller support
Fixed dashboard display for certain cars like KTM X-Bow and Ferrari 599XX Evo
Fixed multiplayer socket security
Fixed several stability problems
Added backfires to cars
added multiplayer result screen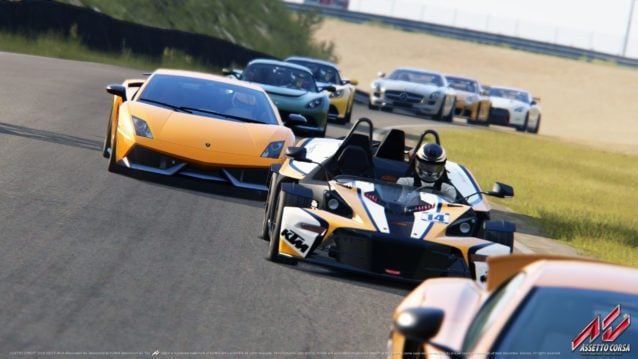 We've already taken a Mercedes-AMG GT3 around Brands Hatch in the PlayStation 4 version of the game, and we'll have more videos over the coming days. You can also check out our five most-anticipated features list for Kunos Simulazioni's baby.
If you're curious about the car list, you can watch a full video of the available models here. Kunos has already confirmed a Season Pass will be available, including some of the latest models from the PC version, in addition to three different packs of Porsches.
To celebrate, Kunos has released a selection of images showing off the console version. You can check them out down below.
Swing by the Assetto Corsa section to share your findings with the community!
See more articles on Assetto Corsa Console Release.