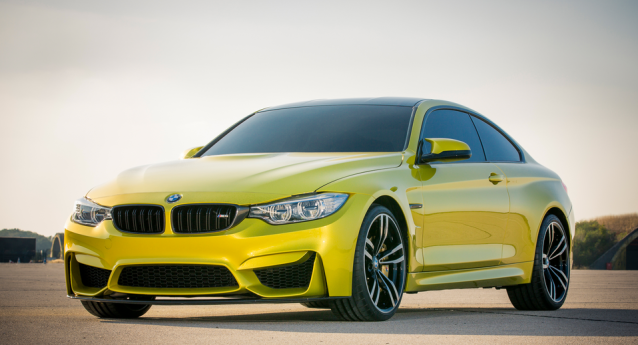 Gran Turismo 6 players will be the first to sample the new series BMW M4 before it releases to car buyers in the Summer of 2014. In an exclusive deal with the famous German marque, GT6 will deliver this car into players' garages as free DLC coming soon after GT6's launch. The car was spotted around Ronda, Spain, during the Gran Turismo 6 Launch party on day one and then saw track time at Ascari Race Resort circuit in the following day of events.
This is only the second such promotion of a new vehicle debuting in virtual form. The first to get exclusive treatment with Gran Turismo was the Corvette Stingray free DLC and promotional event in GT5. What better way to promote a new vehicle than to let players all over the world test the car on their favorite tracks?
Present at Ronda and Ascari Race Resort for the launch of Gran Turismo 6 was a camouflaged version of the yet-to-be-launched BMW M4 Coupé. The stunning new car – shown publicly only as a concept until now – will go on sale in 2014. Thanks to an innovative collaboration with BMW "M" GmbH, Polyphony Digital enjoyed unprecedented early access to the car during its development phase in order to meticulously recreate the M4 Coupé for Gran Turismo 6.It will be made available through a free update shortly after the release of GT6, allowing car enthusiasts around the world to drive it before it arrives in BMW showrooms. More news on the unveiling is expected soon!
The 2014 BMW M4 coupe delivers 424 horsepower from a redesigned twin-turbo 3.0-liter inline-6 engine, in a relatively lightweight package coming in at around 1,500 kilograms, or 3,300 pounds.
We will let you know when the car will be available for download as soon as it's announced.
See more articles on BMW, GT6 Launch Party, and Ronda.