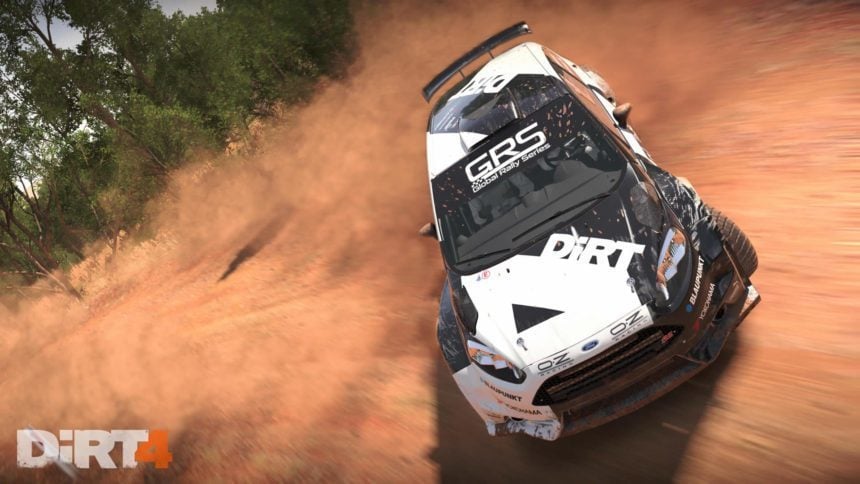 2017's impressive line up of racing games just got even better as Codemasters just announced the fourth main-line iteration of its DiRT series. Fresh off the success of DiRT Rally (which is getting a PS VR update soon), it seems Codies isn't wasting time, and has set a release date of June 9 this year, with the game hitting PS4, XB1, and PC.
The teaser Codemasters released doesn't give much away in terms of gameplay, but it does show a Ford Fiesta R5 rally car in a narrow forest rally stage (looking similar to the Wales stages in DiRT Rally). Fans of the series will be delighted to see buggy and truck racing return in Landrush, as well as the return of Rallycross—with tracks like Montalegre, Lohéac Bretagne, Hell, Holjes and Lydden Hill.
Codemasters hints in the blog post that the game's physics will be a mix of DiRT Rally's realistic simulation and the fun racing in previous DiRT games. Meanwhile, according to Red Bull, there will be a "Sim Handling" mode that will ratchet the realism up even higher than the acclaimed 2015 title, if users are so inclined.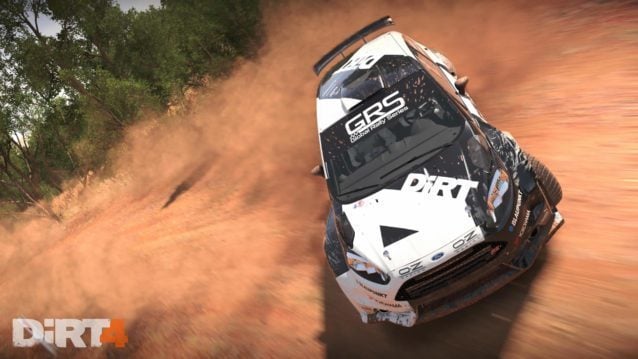 Another interesting new feature is the inclusion of a system called "Your Stage". This level-creation tool allows you to create infinite routes at the press of a button, and you'll be able to share these tracks online, challenging your friends to set the fastest times. Now a course creation tool is a feature that Gran Turismo fans have seen before, so it will be interesting to see how robust and user friendly the tool is on loose surfaces.
Christina McGrath (Senior Community Manager over at Codemasters) states the game was developed with input from rally driver Kris Meeke alongside former WRC champion and two-time World Rallycross Champion, Petter Solberg, to help nail the feel of driving these amazing machines. Oliver Solberg (Petter's son) provided input with the handling and behavior of the crosskarts, which will make their Dirt series debut in the game.
DiRT 4 will introduce a lot of North American locations with Michigan being one of the five rally stage locations alongside Australia, Spain, Sweden and Wales. Nevada, California, and Baja (in Mexico) will be available for Landrush. The game will also ship with over 50 off-road vehicles including the Ford Fiesta R5, Mitsubishi Lancer Evolution VI, and Subaru WRX STI NR4.
A new DirtFish Rally School in Washington will be used to get the player into the swing of things, where Jen Horsey will teach you tips and tricks to get comfortable in the art of throwing your car around a stage and surviving. The Rally School track can also be used to setup tunes and practice your driving.
2017 is shaping up to be one of the best years in a long time if you're a racing fan—we called it at the beginning of the year—and with DiRT 4 releasing quite soon, we expect to hear more in the coming months, so stay tuned and buckle up.
DiRT 4 is scheduled for release June 9 on PlayStation 4, Xbox One, and PC platforms.