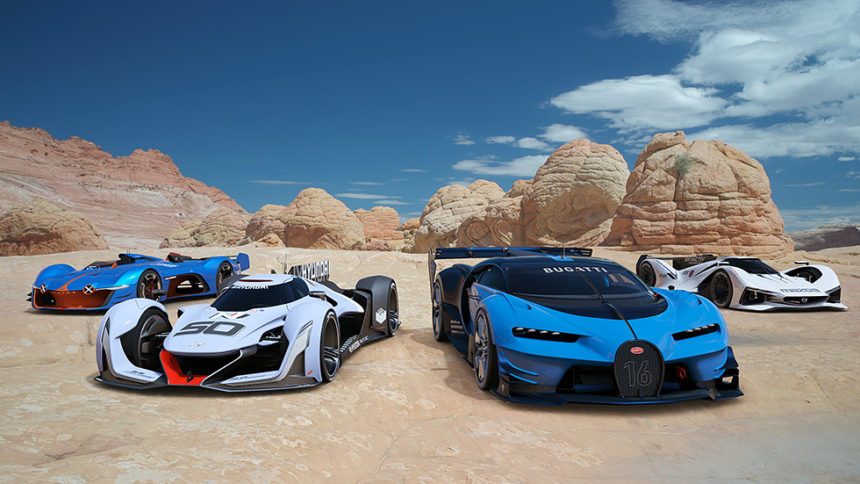 Remember last week, when Motogames.tv dropped a video of the Bugatti Vision GT taking to Polyphony's new oval circuit? The video coverage continues, this time not from the perspective within the carbon fibre creation, but from various vantage points around the track.
The video gives us a chance to hear the various engine notes of the quite disparate Gr. 1 class. The Bugatti's bassy hum is a familiar one, as is the quiet, turbo-muffled sound of sister company Audi's R18 e-tron.
Mazda's entry into the Vision GT project draws the most attention, with the high-pitched shriek we tend to associate with rotaries. It's a stark contrast to Hyundai's futuristic racer, which is practically silent thanks to its hydrogen fuel-cell setup.
Speaking of the Hyundai, sharp-eyed viewers will notice a red-liviried model making its way around the track. The car is typically shown off in the pale blue colour Hyundai revealed it with, but the red is just one of a few options that were shown off last year.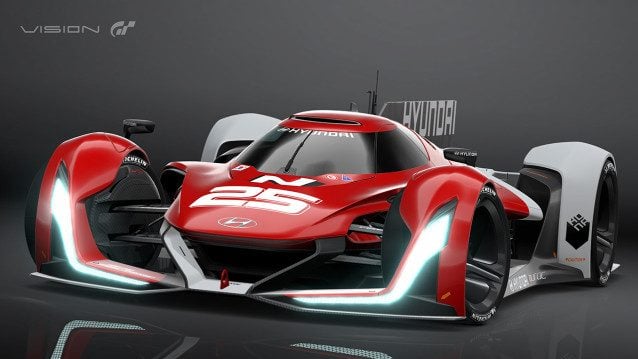 The video also offers a rare look at the replay side of GT Sport. Sure, Northern Isle is just a tiny oval, but cinematic angles have long been a strong point for Polyphony, and this continues that tradition with lots of eye candy. Hopefully, more traditional broadcast replays will be available for the game's proposed Sport Mode.
GT Sport is scheduled to appear at the PlayStation Experience in Anaheim in less than two weeks. As one of the first North American showings of the game since the news of the delay — and considering rumours it may be releasing quite early in 2017 — we're looking forward to seeing what Polyphony brings to the event.
More Posts On...
The original comments for this post are no longer available.