When it comes to a good-value racing game on PlayStation 4, you'll be hard-pressed to find a better game than Driveclub. With plenty of tracks and cars being added for free and at a premium, owning all the content gives you a serious amount of virtual cars, events and tracks to play around with. To make the various parts of Driveclub—the base game, Bikes expansion, and Season Pass—more appealing to players new and old, The UK and European PlayStation Stores both currently offer limited-time price reductions on the game.
The full Driveclub game drops to £6.49/€7.99 for PlayStation Plus owners and £11.99/€14.99 for those who do not have the service. The base game has developed quite a following after a troubling launch and has turned an initial negative reception into a resounding positive. The story of Driveclub is well documented: last year GTPlanet did a deep-dive into what made the game one of PS4's most polished racers.
The critically-acclaimed Season Pass is also included in this list of discounts, coming in at a cool price of £5.49/€6.99. This means PS Plus owners can get the definitive experience—minus a handful of final DLC packs—for under £12/€15.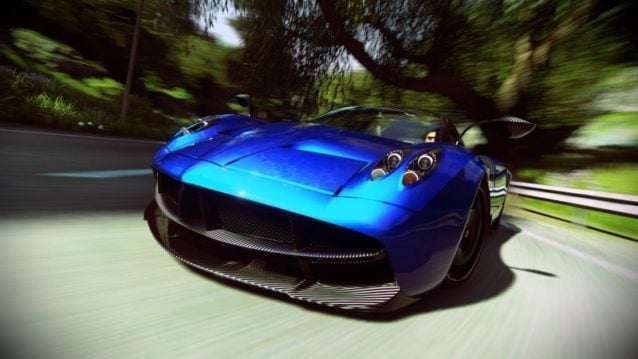 In October 2015, Driveclub added a new type of vehicle to its roster as Driveclub Bikes launched as a standalone game or expansion to those who owned the game already. The now-defunct Evolution Studios added a full tour mode and a handful of motorbikes to master in the title. A new "Skill" mode was also added which tested players ability to perform stunt runs on each of Driveclub's 78 tracks. For those who own Driveclub, the bikes expansion can be added for £6.49/€7.99 and as a standalone game it is currently priced at £7.99/€9.49.
The full list of discounts are listed below:
Driveclub Full Game for PS Plus users: £6.49 / €7.99
Driveclub Bikes Expansion: £6.49 / €7.99
Driveclub Bikes Standalone Title: £7.99 / €9.49
Driveclub Season Pass: £5.49 / €6.99
Driveclub Full Game (Non-PS Plus): £11.99 / €14.99
There are plenty of reasons to consider picking up Driveclub in this sale, which lasts until February 8. Whether it be to experience the dedicated "Hardcore" handling model, active online community or the 30 recently added urban tracks, the title is full of content to dive straight into. At prices this cheap, it's definitely worth considering picking up the game or content that appeals to you.
Driveclub is currently available for PlayStation 4. Driveclub VR, a separate title made exclusively for Sony's virtual reality headset, is also available on the system.
See more articles on Driveclub DLC and Sales.