Completely unexpected and from out of nowhere, Sony has announced the closure of Evolution Studios – the first-party development studio behind the WRC, Motorstorm and Driveclub series of racing games that was acquired by Sony Europe in 2008.
In a statement released today to gameindustry.bz, Sony insists that there would be attempts at reallocating some of the talent from Evolution to other studios, while also aware of the possibility that competent talent may ultimately be lost as a result of the culling, despite concerted efforts.
"Where possible we will try to reallocate people onto other projects. If appropriate opportunities are not possible within the company, we will assist staff in any way we can, including speaking with local employers and with other development companies."
This news comes nearly a year after the studio suffered unfortunate layoffs affecting more than 50 employees, resulting in the studio being restructured and focusing on the game as a service. The racing title was originally intended as a launch title but was delayed to 2014, it suffered a disastrous launch resulting in many being unable to access the game's online features, among other things.
Since that time Evolution has done a 180-degree turnaround with the numerous updates and new content available for the game, and has become one of the most acclaimed racers for the platform that's currently on shelves.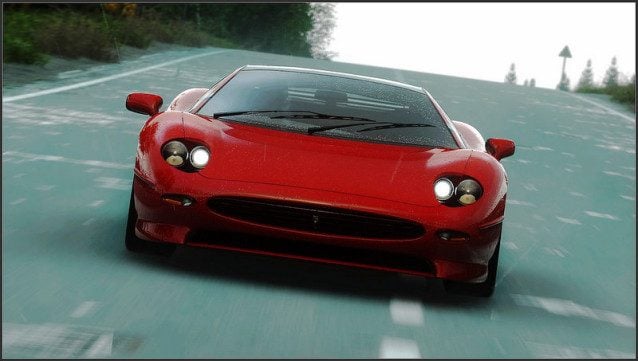 Even more shocking is Evolution was working on a PlayStation VR version of the game, something that, at least at the time, was going to be revealed in full at this year's E3. Whether or not this remains the case has yet to be confirmed. It was a prominent showcase item for the company's VR peripheral, dating back to last year.
Game Director Paul Rustchnysky issued a statement on Twitter following the announcement.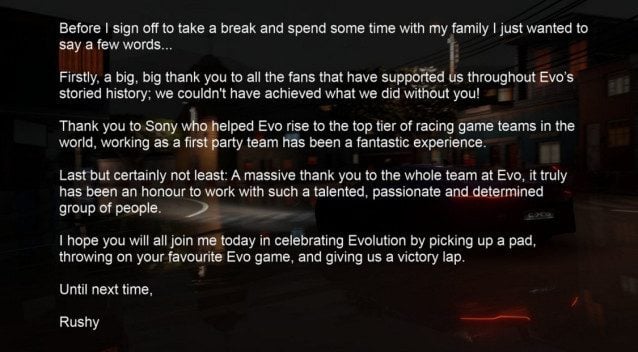 Evolution's community manager, Jamie Brayshaw, also took to Twitter with his own farewell statement, confirming that the future of Driveclub rests with another team at PlayStation.
See more articles on Evolution Studios and Sony.