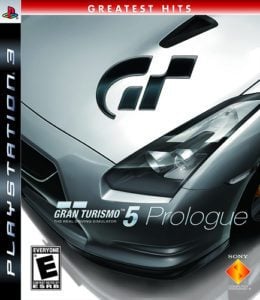 On their Japanese website, Polyphony Digital has formally announced they'll be pulling the plug on GT5 Prologue's servers June 30th of this year. The game had a very good run, selling over 5 million copies since its release in Japan back in December of 2007.
That's more sales than every other "minor" release in the GT series (including GT PSP) combined – not bad for a title often criticized as a "glorified demo". Prologue is also distinguished as the first-ever PlayStation 3 title to reach "Platinum" status before its release, racking up over 1 million pre-orders. It remains the second best-selling exclusive PlayStation 3 titles of all time – eclipsed only by its successor, Gran Turismo 5.
The game will, of course, still be playable offline (so you can take advantage of that super-secret "Special" mode), but online play and the in-game leaderboards will no longer be functional. It is not clear if the "Spec III" update will still be available to download for older copies of the game from Polyphony Digital's servers.
Thanks to Amar212 for the tip!
See more articles on Gran Turismo 5: Prologue.