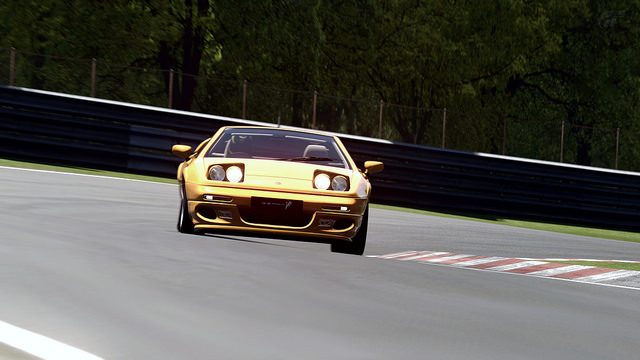 New seasonal events are now available in Gran Turismo 6. Unlike previous week's where the featured events were very formulaic in nature, this week's events are a mix of challenge events, drift trials, and a special single-lap time trial featuring stock and tuned cars on the Nürburgring Nordschleife – with weather and time changes enabled.
This week's prizes are unlike those offered previously as well as all reward vehicles are delivered to the victor's garage with parts installed. This week's challenges are as follows, and remember to stop by our GT6 Seasonal Events forum for in-depth analysis and discussion, tips and tricks, and much more.
All events will be available through January 13th, 2015 at 0300 GMT/UTC.
European Race Car Expert Challenge
Circuit de la Sierra, 10 Laps
Racing cars, 600PP Max, Racing/Hard, Racing/Soft compounds or higher
Gold: 900,000cr; Silver: 450,000cr, Bronze: 360,000cr
Gift: Gold: Courage C60 – Peugeot '03 (Parts Installed)

Silver: Matte Black
Bronze: GT MILITARY 010-C
Non-Race Car and Tuned Car Single-Lap Time Trial
Nürburgring Nordschleife
Normal and tuned cars, 550PP Max, Sports/Hard compounds or less
Gold: 1,500,000cr; Silver: 1,100,000cr, Bronze: 700,000cr
Gift: Gold: Vertigo Race Car '04 (Parts Installed)

Silver: GT GUNMETAL 001-C
Bronze: Matte Light Red
Death Valley Special Drift Trial
Death Valley
Gold: 1,500,000cr; Silver: 1,000,000cr, Bronze: 700,000cr
Gift: Gold: Viper GTS-R Concept '00 (Parts Installed)

GT CHROME 002-W
GT PASTELTONE 006-W
Photomode image by BlameAuntJemima.
More Posts On...
The original comments for this post are no longer available.