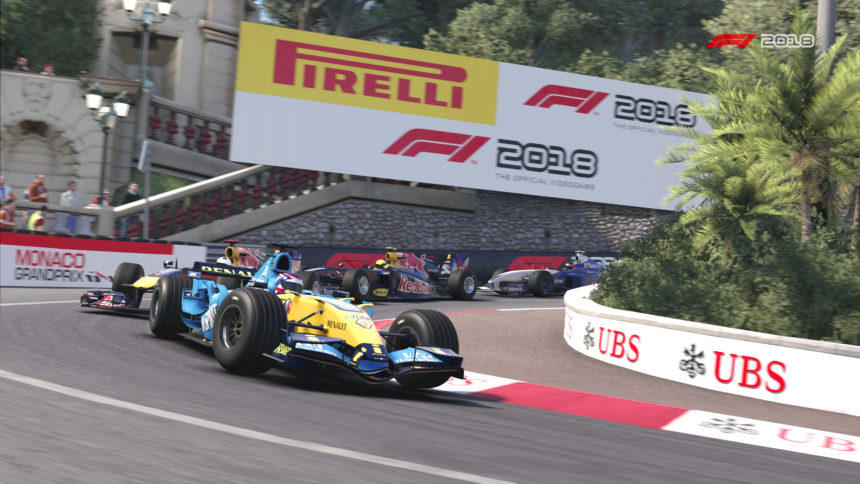 F1 2018 kicked off the upcoming season of racing games to rave reviews. While the wheels continue to spin, Codemasters has released the game's latest update, dubbed 1.05.
PC players get first crack at the changes, though we suspect those on consoles won't have too long a wait. At a glance, there are a few significant changes that players will appreciate. Chief among the changes is a fuel load issue preventing players from finishing a race. Also squashed is a bug causing the game to crash when entering the final corner of Shanghai.
Beyond that, improved game stability and resolving the most common crashes are also on the docket. As you might expect, Codemasters will continue to support this year's F1 game in the coming months — especially with the Esports Championship set to heat up soon.
F1 2018 is well worth the time if you're a fan of the sport. Don't believe us? Have a look at our review of this year's racer for yourself. It takes everything last year's game did and improved upon it.
General
Interviews – Option included to turn off or extend the interview timer – you can find this option in Preferences -> Gameplay Settings -> Press Interview Time Limit
Fixed an issue where race fuel load was insufficient to finish a race after using the race strategy practice program in a restarted practice session – NOTE: This fix will only apply after you go to the next Race Weekend. You may also have to complete a Race Strategy Practice Programme for it to take full effect
PC – Fixed issues with Thrustmaster T300 wheel
PC – Game now works with AMD Phenom CPUs – (without the need to use the Beta workaround) NOTE: These CPUs are below minimum specifications to run the game and are therefore not technically supported, so you may still experience some performance issues
Updated the Abu Dhabi tyre compound selections
Fixed a crash when fast forwarding an instant replay
Re-balanced Medium Traction Control Settings
Fixed an issue where AI team mates could become stuck queuing in the pit lane
Updated the Baku track map to include all DRS detection zones
Improved game stability and various other fixes, including fixing the most common crashes on PC.
Fixed a crash that occurred on the last corner of Shanghai
PC – Fixed an issue where resolution changes cause partial black screens during cut-scenes
Multiplayer
Fixed an issue where hosting a lobby after leaving a classic race resulted in some players being locked to soft tyre compounds
Fixed an issue where a dedicated spectator who is a client can get de-synced information for pit lane status in the position list
Fixed a crash when spectating qualifying sessions
Improved game stability and various other fixes
More Posts On...