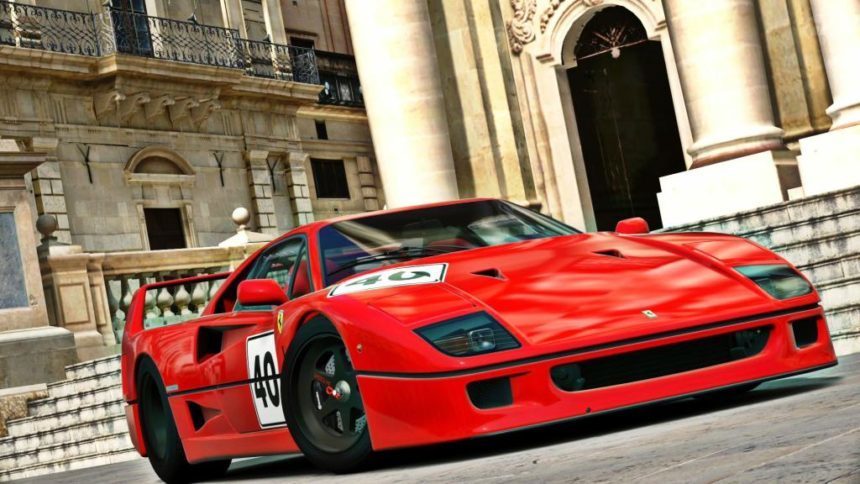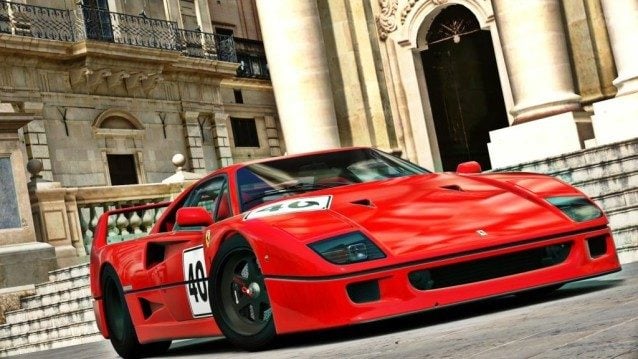 A new batch of seasonal events are now available in Gran Turismo 6, featuring the legendary Ferrari F40, non-race cars, tuned cars, and race cars. This week's challenges are as follows, and remember to stop by our GT6 Seasonal Events forum for in-depth analysis and discussion, and tips and tricks.
All events will be available through April 29th, 2015 at 23:00 GMT/UTC.
American Non-Race Cars Super Lap
London
Normal cars, 500PP Max, Sports/Hard compounds or less
Gold: 85,000cr; Silver: 51,000cr, Bronze: 25,500cr
Gift: GT CHROME 007-W
Ferrari F40 Super Lap
Apricot Hill Raceway
550PP Max, Sports/Hard compounds or less
Gold: 210,000cr; Silver: 126,000cr, Bronze: 63,000cr
Gift: GT POLARIZED 002-P
Non-Racecar and Tuned Car Drift Trial

Tokyo R246 Reverse
Normal and Tuned cars
Gold: 98,000cr; Silver: 59,000cr, Bronze: 29,400cr
Gift: Matte Light Blue
Race Car Drift Trial
Eiger Nordwand Short Track Reverse
Racing cars
Gold: 195,000cr; Silver: 117,000cr, Bronze: 58,500cr
Gift: GT GUNMETAL 002-C
GT6 Photomode image by DonkeyDoctor.
More Posts On...
The original comments for this post are no longer available.