It's hard to believe, but it's now a full calendar year since Sony opened up its Future of Gaming event with the full reveal of Gran Turismo 7.
With 12 months now elapsed after that initial burst of excitement, we're taking a look back at what we've learned since, and what we're expecting over the next year.
For everything we currently know about GT7 head over to our special page, Gran Turismo 7 The Ultimate Guide.
New Game Footage
Since that initial burst of video in the announcement trailer, it's been a little quiet on the media front. In fact it took six months before we saw any further GT7 footage at all.
The game has featured in a couple of clips, though not ones specific to Gran Turismo. Firstly we had a general PlayStation games spot in December 2020, and then another clip in a DualSense featurette in April 2021.
Although both videos featured new footage, it was very closely related to the original GT7 trailer. In one we saw a continuation of the Aston Martin DBR9 clip, while the other showed the BAC Mono sequence from a few seconds before the one in the trailer.
That ultimately means we've had no truly new in-game footage — whether racing or game menus — in the past year. This also applies to stills shots, with PlayStation releasing nothing beyond the original batch of official images back in June 2020.
Given what we know now of the game's schedule, we'd not expect to see anything more now until at least December 2021, if not next spring.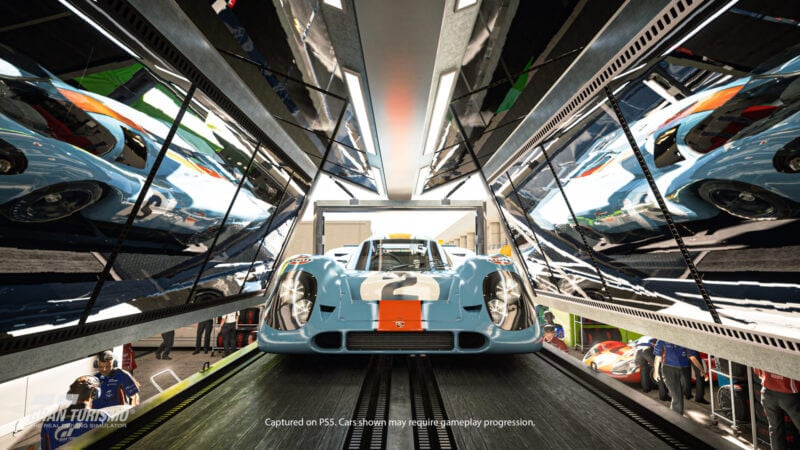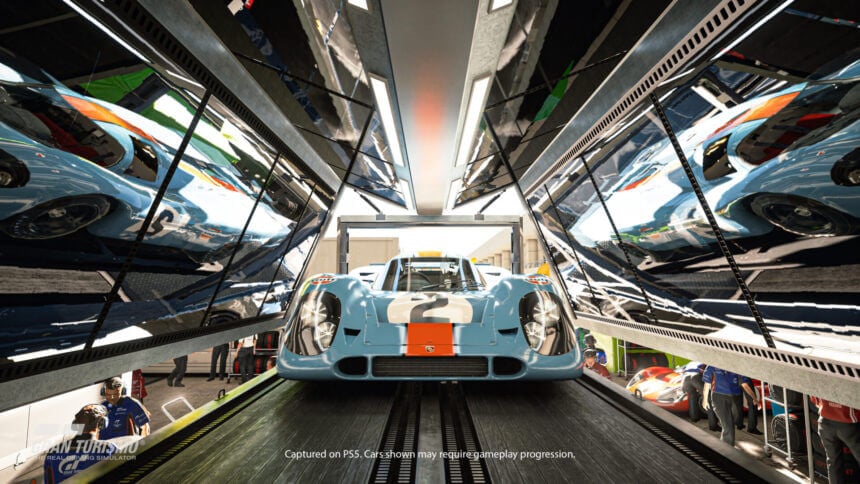 Planned Release Date
This one has gone all over the map — or rather calendar — in the past 12 months.
Initially it seemed as if the game could be a launch window or even launch day title for the PlayStation 5 console. It even formed part of a pretty impressive console launch stunt which saw PlayStation take over the London Underground light rail network.
However, the absence of any real advertising made this look less and less likely. Eventually we learned that the game was targeting a launch date in the first half of 2021.
While that's still technically three weeks away from expiring, it should be pretty clear that this is no longer the case. First we saw Fanatec expecting a launch in the second half of 2021, and then Sony itself revealed that it had pushed the date back to 2022.
As things stand, that would seem to be a realistic option, though likely later in the year rather than earlier.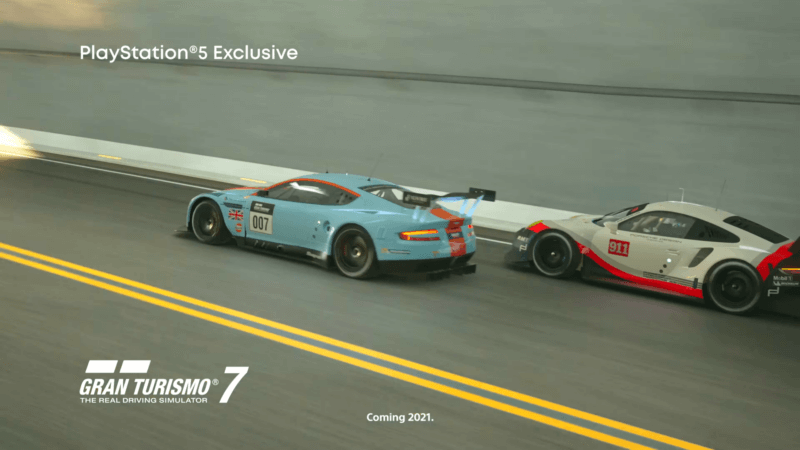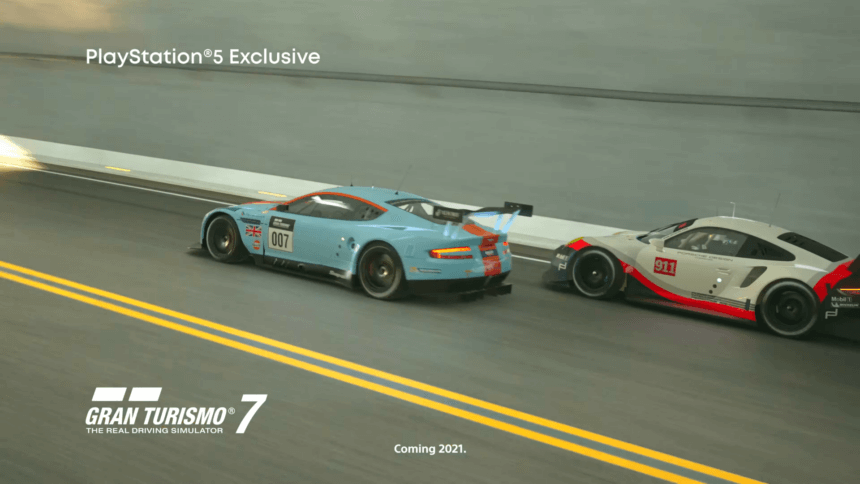 PlayStation 5 or PlayStation 4?
While the initial trailer made mention of only PlayStation 5, the advertising has been a little unclear as to whether GT7 would be a PS5 exclusive or not.
For a time it seemed like PlayStation was unsure; it would appear as both "PlayStation exclusive" and "in development for PlayStation" — similar to other cross-gen titles — but by December it seemed that the decision was for a PS5-only title.
What we once thought was settled though has come back again just this week. Head of Playstation Studios Hermen Hulst referred to GT7 as one title where a PS4 version made sense, rather than defined next-gen title like Returnal.
Though this remain to be seen, it has reopened the possibiity of PS4 and PS5 versions of GT7, which isn't necessarily a good thing for the game.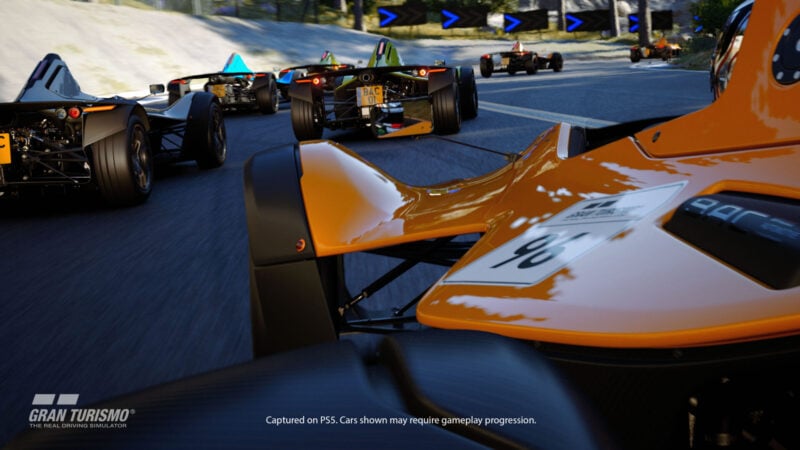 Cars and Tracks
At present, there's been no official confirmation of any content for Gran Turismo 7 at all. That means we don't have an expected number of tracks or cars in the game.
We can say that what we've seen in the original launch video and subsequent video clips is likely to be among the car and track content, although previously we have seen cars get as far as a public beta before getting cut from the final product.
Both lists appear to be developed from GT Sport's content. Most of the cars we've seen in action are in GT Sport, with a few additions. Similarly a race menu screen showed red dots around the world that correspond 1:1 with the GT Sport tracks located on the same continents — with the addition of Trial Mountain and Daytona.
That means that, at present, you should expect a largely similar list of both cars and tracks to those that appeared in GT Sport, but with around 10-20% more content at launch.
Trial Mountain is also the only track we've seen with actual racing taking place, so we think we're pretty safe to assume it's going to appear in the final game.
What's next?
It's fair to say that the last 12 months have been a lot quieter than we were expecting after that front-and-center presentation. However it's pretty clear that there's been some major uncertainty around the game's launch and even what consoles will be able to run it.
That's all becoming a little clearer now, and we're expecting PlayStation to start making more of a push on Gran Turismo 7, especially with Ratchet & Clank launching today and Horizon Forbidden West coming along soon. That should leave the marketing decks clear for GT7 and God of War in 2022.
Either way, we should find out more in the next 6-12 months, including that all-important official launch date, and whether a PS4 version really is in the works. Watch this space!
More on Gran Turismo 7