The next chapter of the Gran Turismo series was officially revealed during Sony's presentation at Paris Games Week today! As early reports indicated, the new PlayStation 4 game will be called "Gran Turismo Sport", and the previously announced FIA Online Championship will take center stage in the new title.
As announced on stage by Kazunori Yamauchi, two versions of the FIA's official competition will be "running simultaneously throughout the year". First is the "Nation's Cup", where a player will represent his or her country. The second is the "Manufacturer Fan Cup", where players will drive to represent their favorite car manufacturer.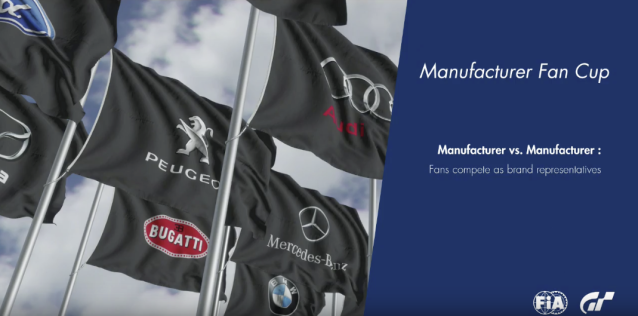 The finalists in each competition will be brought together for an annual "FIA World Final", and the winners will be awarded "alongside FIA sanctioned race winners in Paris during the Christmas season", including the Formula 1 World Championship.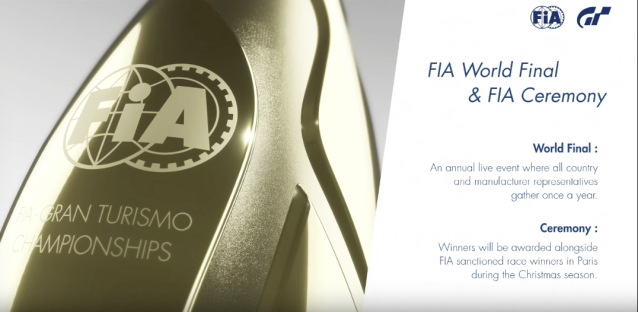 Kazunori made it clear he has big ambitions with the FIA, as Polyphony Digital is working closely with the FIA to "drive the future of motorsports for the next 100 years".
Gran Turismo Sport will be launched as a public beta in "early 2016", which will presumably be distributed via PSN like other high-profile open betas, such as the recent Star Wars: Battlefront demo.
In one last part of the announcement, Kazunori Yamauchi confirmed that Polyphony Digital is working to introduce PlayStation VR support for Gran Turismo Sport. Kazunori remarked that in their testing, he has found the experience to be "very natural".
We'll be closely reviewing the trailer above to go over more details that have been revealed – stay tuned! Also, be sure to stop by GTPlanet's new Gran Turismo Sport forum to chat about today's announcements with the rest of the community.
See more articles on Paris Games Week.