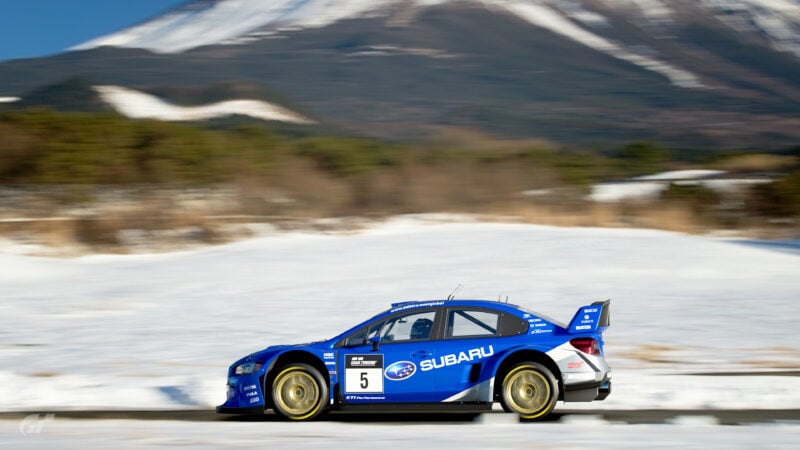 Somewhat out of the blue, Polyphony Digital has announced that there'll be a new update to Gran Turismo Sport coming along this week.
Development of the PS4 title has seemed to be just about at an end for a little while now. So far this calendar year there's been four updates, with two addressing changes to Sport Mode, one adding support for the Olympic Virtual Series, and one in July which added the Toyota GR86 ahead of a GR Toyota GT Cup round featuring the car. That's one of just seven new vehicles added across 2020 and 2021.
However it's clear that, while Polyphony Digital is likely very busy preparing the PS4 and PS5 version of Gran Turismo 7, GT Sport tweaks are still on the developer's radar.
There's no additional information in the announcement right now about what the contents of the update might be. We only know that it will push out to consoles at around the same time as an out-of-schedule maintenance period, slated for 0800-1000 UTC on September 9.
That does mean that GT Sport will be updated just ahead of the PlayStation Showcase which we're expecting to reveal some more information on the impending GT7. It could suggest that the update will include media timed to unlock at the appropriate point on Thursday, though it may just be a coincidence of timing.
With the absence of any further promotion from the usual sources — such as Kazunori Yamauchi's customary silhouette teaser images — the most likely result of this update is adjustments to Sport Mode.
In recent weeks, regular online players will have noticed a loosening of the punishments for driving that might make them look bad, with time penalties and even Sportsmanship Ratings seemingly barely affected by unfriendly contact. The update may address this, or bring in fresh BOP calculations.
We'll keep you up to date with the status of the update, and bring more information when we have it.
Featured image courtesy of Stephan.
See more articles on GT Sport Game Updates.