Following the disappointing delay news last week, Sony has now confirmed Gran Turismo Sport will be showcased at the Tokyo Game Show later this month. In a list posted on the official Japanese Playstation website, GT Sport appears alongside other upcoming first-party exclusives and third-party titles set to take place in the 'stage event' at the show:
Stage Event Showcase Titles:
Rez Infinite (Enhance Games)
Resident Evil 7: biohazard (Capcom)
Nioh (Koei Tecmo)
Overwatch (Square Enix)
Final Fantasy XV (Square ENix)
Gravity Rush 2 (SIE)
Horizon: Zero Dawn (SIE)
New Hot Shots Golf (SIE)
RIGS: Mechanized Combat League (SIE)
Gran Turismo Sport (SIE)
Dragon Ball Xenoverse 2 (Bandai Namco)
In addition, Sony is due to have a conference at the Tokyo Game Show on the 13th of September just before the show officially begins on the 15th. This '2016 Playstation Press Conference in Japan' will focus on new upcoming titles for the Playstation 4 system. Given that GT Sport is due to take up some time on the stages during the TGS weekend, perhaps the title will show up on the 13th as well.
In previous years, Gran Turismo has featured prominently at the event, with playable builds of GT5 and GT6 showcased in recent times for eager gamers who attend the days when TGS is open to the public.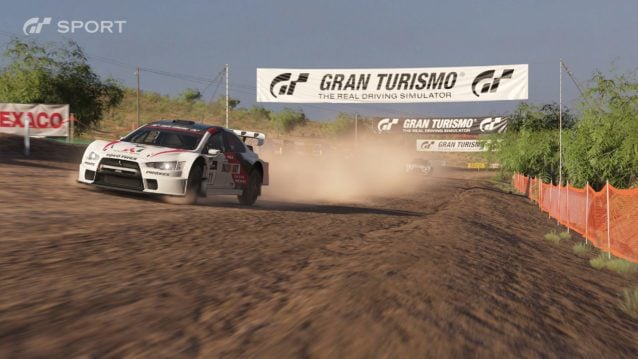 Given that there has been a shortage of new substantial updates in the development of GT Sport, we are hoping Polyphony Digital can provide us with some new details in relation to Gran Turismo's latest entry. Since the big information blow-out at the Copper Box and then a new trailer at E3, news has been few and far between.
With off-screen captures of a new car and a few images/off-screen videos of a new rally track being the most-notable reveals of late, fans will be hoping for some explanation regarding the delay. A closer look at features like the livery editor or single-player campaign, which have been only briefly touched on to date, would be welcome as well.
Tokyo Game Show will take place September 15–18 at the Makuhari Messe convention center. GTPlanet will be sure to report on any news that arises from the event.
More Posts On...
The original comments for this post are no longer available.