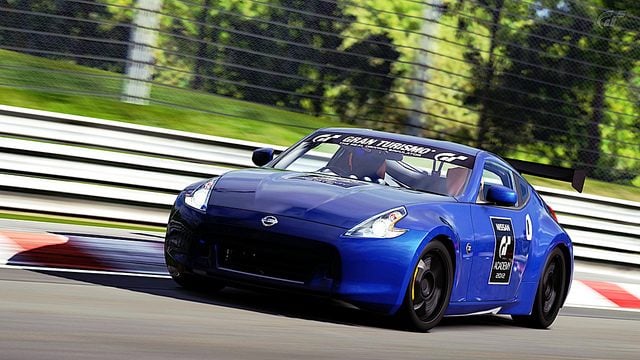 GT Academy officially kicks off today for players in its two newest territories, South Africa and the Middle East.
The same free mini-game which was used in the 2012 European and U.S. competitions is now available for contestants to download via their respective PlayStation Stores. A new website and online leaderboards have also been launched for participants to monitor their standings while away from their consoles.
Anyone from a participating country aged 21 or over holding a full driving licence, and eligible under the terms and conditions of the competition, is free to enter GT Academy. The online stage of runs from today until the early hours of Monday, 10 December, 2012 (closing at 23:59 GMT on 10/12/12 and 03:00 GST/ 02:00 SAST on 11/12/12).
Round 1 and 2:
Opens 15/10 (Mon) 00:00 GMT/03:00 GST/02:00 SAST
Round 3 and 4:
Opens 29/10 (Mon) 00:00 GMT/03:00 GST/02:00 SAST
Round 5 and 6:
Opens 12/11 (Mon) 00:00 GMT/03:00 GST/02:00 SAST
Round 7 and 8 (ROUND 8 IS FINAL/QUALIFICATION EVENT):
Opens 26/11 (Mon) 00:00 GMT/03:00 GST/02:00 SAST
Rounds are to be released sequentially, although once released players can re-attempt the rounds at any time, repeating as often as they wish. There is also bonus DLC to be unlocked by completing each of the rounds.
At the close of the final qualifying stage – round 8, the fastest sixteen online gamers from each territory will qualify for the 'Regional Finals' stage. A maximum of nine further places will be up for grabs via a series of 'Live Event' GT5 competitions.
Of these twenty five 'Regional Finalists', a total of eight winners will go through to the GT Academy 'Race Camp' at Silverstone, the ultimate winner of which will compete in the Silverstone International 24 Hour Race in a full race-spec Nissan 370Z GT4 car.
GTPlanet is proud to host tens of thousands of monthly visitors from South Africa and the participating Middle Eastern countries, many of whom have already started congregating in our GT Academy 2012 forums, which once again offer a hub of discussion and support for players working their way through the competition. Good luck to all!
GT5 Photomode image by StrayShadow.
More Posts On...
The original comments for this post are no longer available.