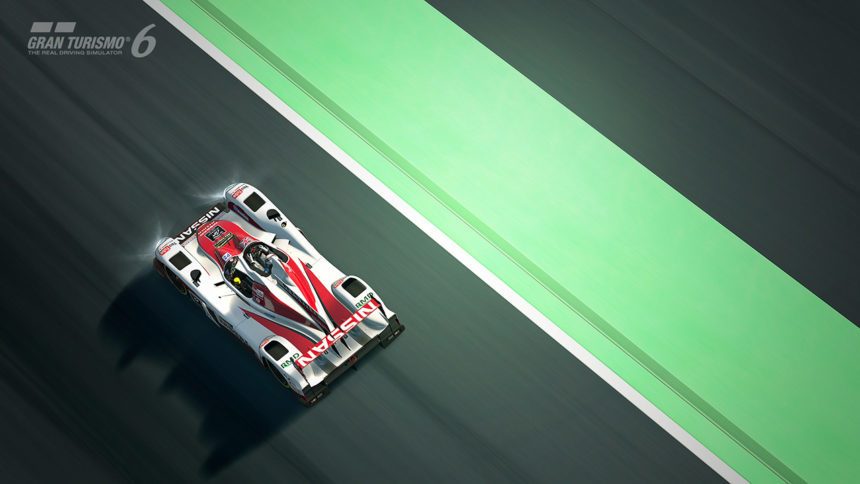 GT Academy winds it up another notch today as the third round goes live and it's a level playing field as there's a new car in the mix.
This fortnight, gamers get the chance to take on an LMP2 car for the first time in Gran Turismo – and not just any LMP2, but the Greaves Motorsport Zytek-Nissan car as used by Jann Mardenborough, Lucas Ordoñez and Michael Krumm to take a podium at the 2013 24 Heures du Mans.
Academy hopefuls won't be tackling Le Mans, however. For this round the location is the fearsome Spa-Francorchamps circuit, nestled in Belgium's Eifel forest and forebodingly an event in which the Greaves car – albeit the #41 – crashed out of qualifying.
Round 3: Event Details
Availability: 19/5/2015 07:00 UTC – 16/6/2015 06:59 UTC
Prizes:
Gold (2'13.000) 700,000 Cr.
Silver (2'16.000) 330,000 Cr.
Bronze (2'25.000) 120,000 Cr.
You'll need to score a Bronze or faster time to qualify for the next round, but any completed lap of any kind will award you the car in Gran Turismo 6 – so watch out for those cones which will instantly disqualify you! To learn more about the official rules and regions for GT Academy 2015, click here.
As always, GTPlanet's GT Academy forum contains hints, tips, tricks and video on how to improve lap times from players and Academy finalists of the past all over the world, so be sure to join the discussion. Good luck!
More Posts On...
The original comments for this post are no longer available.