The winner of the 2011 Nissan PlayStation GT Academy competition, Jann Mardenborough, is now a member of the British Racing Drivers' Club (BRDC), arguably the most exclusive club in motorsport. This achievement is another nod from the motorsport 'establishment' to Nissan's innovative driver discovery and development programme.
Three years ago Jann had just won GT Academy and he has just, in record time completed enough top-level, successful racing to meet the strict entry criteria for the BRDC.  The gamer-turned-racer now joins an impressive list of members that includes Sir Stirling Moss, Sir Jackie Stewart, Damon Hill, Johnny Herbert, Lewis Hamilton, Jenson Button, Dario Franchitti, Allan McNish and Derek Bell to name but a few.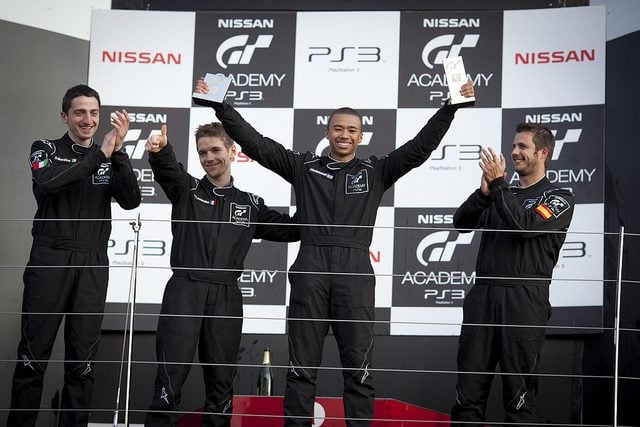 The BRDC was one of a select few to spot Jann's talent early and awarded him Rising Star status after just one season of racing in the British GT Championship. Since then Jann has gone on to race in Formula 3, the Le Mans 24 Hours and most recently in GP3 where he took his first win at Hockenheim a month ago from right under the noses of racers who have entered the top level of the sport via the traditional route of karting.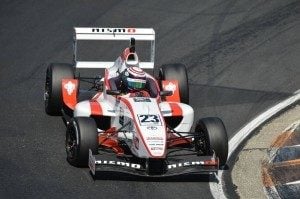 Derek Warwick, President of the BRDC, said:  "I have watched Jann from the very start of his racing career, because I was curious and at first very skeptical.  However, it was obvious right from the start that Jann was much more than a PR stunt, he was quick and has become a real racing driver.  Jann has that steel in his eyes that tells you that he has the will to succeed.  Sure he made a few mistakes at the start but he learnt very fast and has now become one of Britain's brightest stars and with this has surprised a lot of people and has now earned the respect of his fellow drivers.  We at the BRDC saw this, that is why we made him a BRDC Rising Star almost straightaway and he has now become a Full Member in his own right.  We are very proud to have Jann as a Member of the British Racing Drivers' Club."
With entry criteria that insists on a driver achieving success at the highest levels of the sport, BRDC membership is recognition of Jann's astounding progression since winning GT Academy in 2011.
"I'm really happy to have been accepted as a full BRDC member," said Mardenborough. "When I first got Rising Star status that was unexpected so to now be a member of the BRDC, one of the most exclusive clubs in the world, is something that I never thought would happen. A lot of the members are my heroes so it's pretty cool to be a part of the same club. Being a full time member gives me a lot of confidence that what Nissan is doing and what I'm doing is correct. We're doing things well and it is getting recognised. We're on the right path to showing the world that there is another route into motorsport."
When Jann won GT Academy his mentor was ex-F1 star Johnny Herbert, who saw the raw talent in Jann on day one.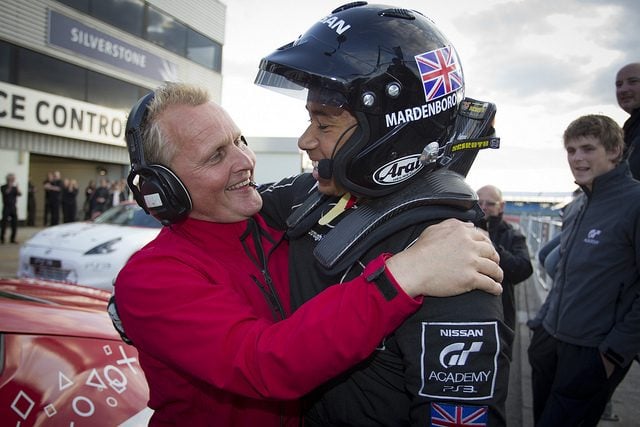 "To be a racing driver and be accepted into the BRDC gives you a lot of prestige," explained Herbert. "It's an acceptance that you've done a very good job in your racing career – for Jann it's a very short racing career so that makes it even more special. It took me about five years to get there but Jann has done it in three! To be accepted into the BRDC is something that doesn't happen every day. I think the race win (in GP3) rattled a couple of cages. They've seen that a driver who came from the gaming world is able to beat them in a proper international race. Yes, he was a gamer but he's not anymore. He's a racing driver."
The success of Jann Mardenborough has brought the GT Academy story to a wider global audience. In June, Nissan's Darren Cox, along with Jann, was invited to speak at the 2nd FIA Sport Conference to share the story of the programme's success.  In the last month Forbes.com suggested that Disney may wish to follow Nissan's lead with a driver discovery programme, highlighting the success of Jann.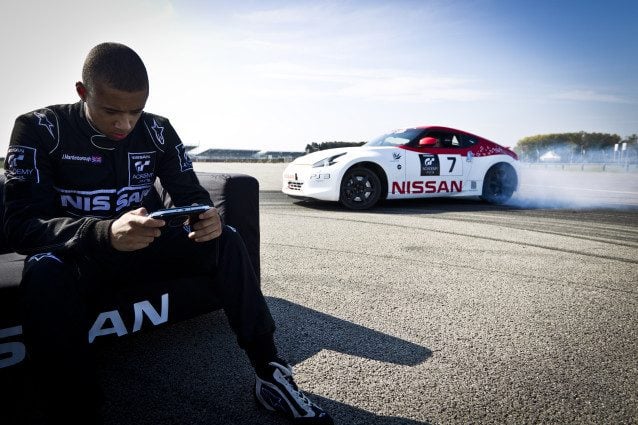 "Years ago when we started GT Academy the motorsport establishment thought that we were crazy – but now our innovation is seen as the norm as we gain acceptance from the likes of the BRDC, the FIA and of course the motorsport industry as a whole – so to have Jann become a BRDC member, which is the establishment of British motorsport but also of world motorsport, is incredible," said Darren Cox, Global Head of Brand, Marketing & Sales, NISMO. "This is about proving that GT Academy works. Jann is winning and taking podiums in GP3, probably the most competitive single-make championship in the world and this is another rubber stamp for the whole Nissan PlayStation GT Academy programme."
More Posts On...
The original comments for this post are no longer available.