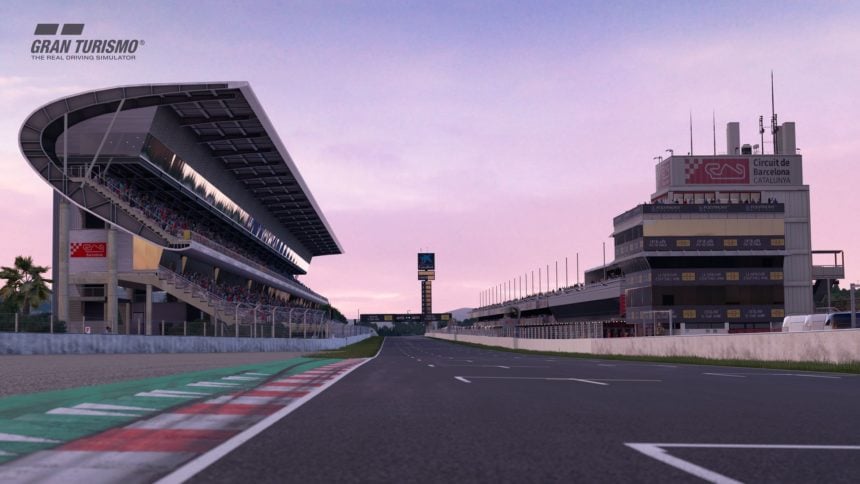 As we revealed last week, the next content update for GT Sport arrives tomorrow.
Right on cue, Polyphony Digital has released an official update trailer containing more information about the update's contents. Here's what we all have to look forward to.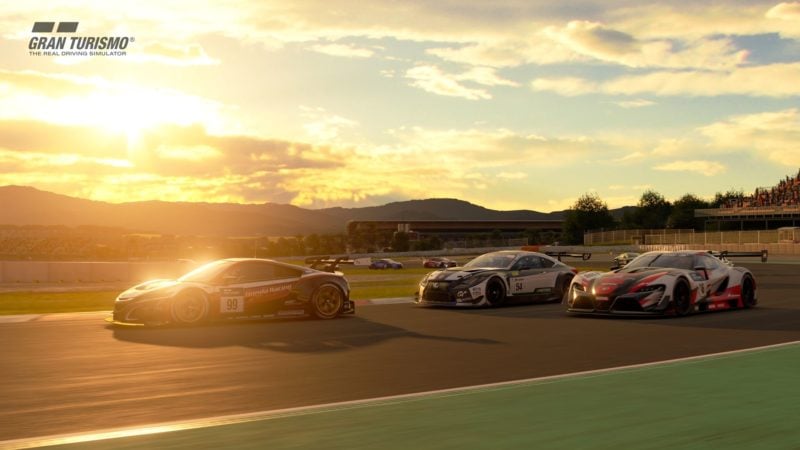 Circuit de Barcelona-Catalunya
We've known about the Catalunya circuit's presence in GT Sport since the European Regional Final event in Madrid. There it formed the location for the climactic double-points race to decide the European champion.
It's a track Kazunori Yamauchi drove in real life in 2017, deciding there and then he wanted it in the game. Along with hosting the F1 Spanish Grand Prix, it's the winter testing location for F1 — so Lewis Hamilton's Mercedes-AMG W08 should be well at home here.
Although the real track has multiple different layouts, there's no word yet on which or how many are coming to GT Sport. The version featured in all of the Regional Events so far has been the Grand Prix layout, so the update should contain at least that.
Cars
The traditional Kazunori Yamauchi Twitter teaser revealed nine cars coming to GT Sport. We already knew the identities of two, thanks to their inclusion at Regional Finals events: the Subaru Impreza 22B and the Maserati GranTurismo S.
Alongside the Maserati is a bona fide Italian classic, the Ferrari GTO. Two British icons appear for the first time too, with the 1961 Jaguar E-Type joined by a MINI Cooper S. There's three Super GT cars, staples of Gran Turismo of old, joining the three added in a previous update.
The full list is as follows:
Ferrari GTO '84 (N400)
Honda EPSON NSX '08 (Gr.2)
Jaguar E-type Coupé '61 (N300)
Lexus PETRONAS TOM'S SC430 '08 (Gr.2)
Maserati GranTurismo S '08 (N400)
MINI Cooper S '05 (N200)
Nissan XANAVI NISMO GT-R '08 (Gr.2)
Pagani Zonda R '09 (Gr.X)
Subaru Impreza 22B-STi Version '98 (N300)
Career Mode
GT Sport's updates have traditionally added a new Circuit Experience section for any tracks added in a previous update. This v1.29 update follows that pattern, with a guide to the Fuji Speedway circuit.
In addition there's new events in the GT League mode for the new MINI Cooper S (in Beginner League) and an X2014 Nations Cup (in Professional League). This latter event appears to include cars bedecked in national colors, just like in the Regional Finals events we've seen recently.
There's also an expansion to existing events, with new races for the Group 4 Cup (Beginner), Boxer Spirit (Amateur), All-Japan GT Car Championship (Professional) and Porsche Cup (Endurance).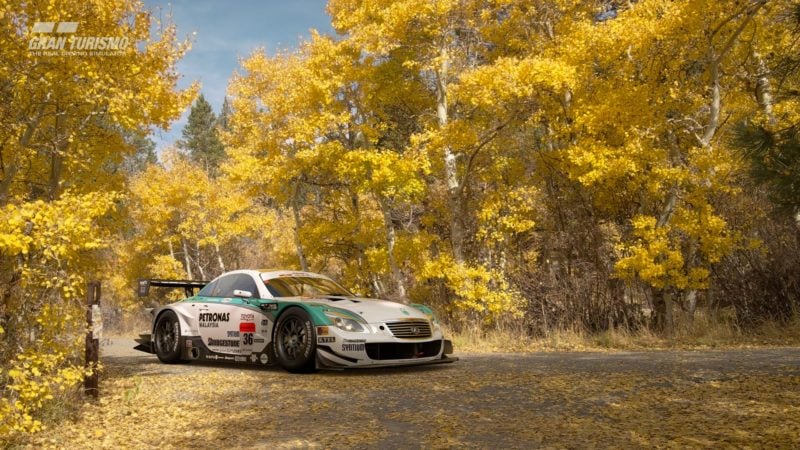 Other Features
There's a new set of Scapes in the update, titled "Autumn Leaves" — reflecting the Northern Hemisphere's descent into Daylight Savings.
While the announcement mentions no other specific features, we do know that FIA races following this update will include the new Penalty Line system.
As usual there will likely be a number of unheralded alterations, and tweaks to the BOP system. There will also be a period of maintenance before the update, during which you will not be able to access GT Sport's online features. This includes saving the game, so be sure to save well ahead of schedule.
More Posts On...