After a long, chaotic, and disrupted 2020 calendar, we're finally set to find out who this year's GT Sport world champions will be.
Polyphony Digital has announced the full broadcast schedule for the 2020 World Finals, and it's all set to start on Friday December 18. There'll not only be the Nations Cup to get through, with a guaranteed first-time winner, but a new format for the Manufacturer Series, and the Toyota GR Supra GT Cup too.
Here's what you can look forward to next weekend: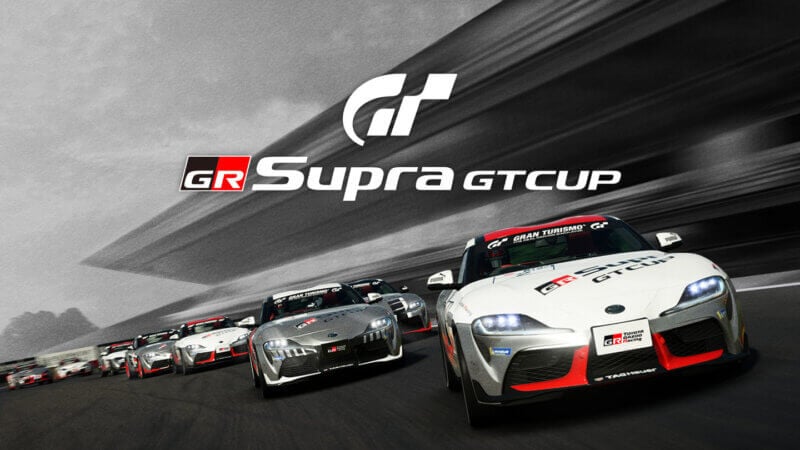 December 18 – Toyota GR Supra GT Cup
The second season of the Supra championship will act as a curtain-raiser for the weekend's action. In total, 24 drivers have qualified for the final event, including two competitors invited from Saudi Arabia and Singapore from special Toyota Gazoo Racing events.
It's a pretty star-studded entry list too, with two of 2020's regional champions — Coque Lopez and Takuma Miyazono — qualifying, and among the likely favorites. They'll face a stiff challenge from drivers like Cody Latkovski, Valerio Gallo, Tomoaki Yamanaka, Daniel Solis, and Angel Inostroza, but there's plenty of newcomers also looking to cause an upset.
One driver not participating is reigning champion Mikail Hizal. Although he'll take part in the Manufacturer Series, Hizal's studies have precluded his entry in either of the two tournaments he won last year, so we'll get to see a new champion crowned.
There'll be three races in total, all using the 2020 model of the Toyota GR Supra RZ. Two semi-finals, both at Fuji Speedway, will feature 12 drivers apiece, with the top six from each qualifying for the final. That will a 15-lap showdown at Spa, to determine the overall winner.
The broadcast will start at 1300 UTC on Friday, December 18.
December 19 – Manufacturer Series
Saturday's action comes courtesy of the Manufacturer Series, and circumstances have dictated a change to the usual format. Whereas in the past we've seen drivers compete individually and then as a three-man team for a final race with driver changes, this isn't possible in an online-only event.
That means that all three races in the final will be solo affairs, with each of the teams entering each driver in one race. The races will all use the manufacturers' Gr.3 cars, and all will also feature pit stops.
Two shorter races at Sardegna A and Red Bull Ring will start the finals off, before the usual, longer final race worth double points. This will be at Interlagos, and teams will need to place their strongest driver — or at least their best driver for Interlagos — here for the maximum reward.
Teams from 12 manufacturers will take part, with ten qualifying from the online rankings in the 2020 series, plus series sponsors Mazda and Toyota. This will be Mazda's first ever appearance at a finals event, and the brand is well represented by two-time tour event winner Ryota Kokubun, along with tour regulars Fabian Portilla and Jay Wong.
All three of this year's Regional Finals winners will be in the mix, with Miyazono at Subaru, Lopez at BMW, and Adriano Carrazza at Toyota. Both previous Nations Cup champions are also racing, as Igor Fraga drives for Honda and Hizal takes the second Subaru seat.
Lamborghini also makes its first appearance at a finals event, with its only previous appearance as an invitational to the Hangar-7 event back in 2018. In addition, there'll be a first female competitor at a World Final, as Emily Jones takes her seat at Audi.
This broadcast will start at 1300 UTC on Saturday, December 19.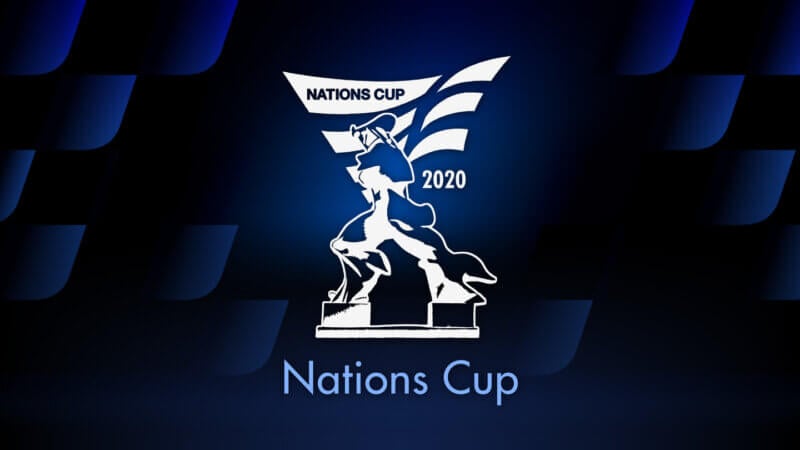 December 20 – Nations Cup
Rounding off the action is the showpiece Nations Cup final, and we'll get to see a new champion for the third year in a row. Neither Igor Fraga nor Mikail Hizal, the 2018 and 2019 champions, will return this year, so there'll be a new name on that unique trophy.
16 drivers have qualified for the final from the Regional Finals we've seen broadcast over the last three Sundays. We've already mentioned the events' winners — Lopez, Carrazza, and Miyazono — but there's plenty of serious talent from across the three regions.
One of the favorites might well be Latkovski. He finished third in 2018, behind Fraga and Hizal, and second behind Hizal in 2019, but despite frequent visits to the "Codyum" and two Manufacturer Series wins has yet to stand on the top step at any World Tour event in the Nations Cup. Kokubun on the other hand has won in two tours — World Tour Tokyo in 2019 and Asia-Oceania Regional Final in 2018 — and will also be a good bet.
Again, there'll be three races to decide the champion, but unusually we won't get to see the X2019s this year. Competitors will drive the new Toyota GR Yaris in the first race at Fuji, then the Porsche 911 RSR in the rain at Tokyo Expressway East Outer Loop. The final race, again for double points, will use the Mazda RX-Vision GT3 at the Circuit de la Sarthe. That's a car Kokubun in particular will be familiar with, due to his Mazda drive in Manufacturer Series.
All of the racing will get underway at 1300 UTC on Sunday December 20.
We'll have full preview articles up for each event too, and you can watch all the action from all three finals right here on GTPlanet.
See more articles on 2020 FIA GT Championship World Final.