The grand, mid-season playoffs in the 2021 FIA Certified Gran Turismo World Series are upon us this weekend. 30 of the best drivers in the world will assemble for the Nations Cup in the World Series Showdown, with 36 others representing their favorite brands in the Manufacturer Series.
This event will serve as a qualifier for the next two rounds of the World Series, as well as confirming 16 drivers for the World Final later this year; miss out here and you'll need to put in a strong performance in the Online Season 2 to book your spot.
With so much going on, you'd be forgiven for not being totally sure how the drivers' form looks and who the likeliest 16 to make it through to WS3, WS4, and the grand final will be. That's why we're bringing back the GTPlanet GT World Series Driver Rankings, after a hiatus in the heavily disrupted 2020 season.
The rankings take into account driver performance of the Showdown attendees in the three official competitions so far this year: World Series 1, World Series 2, and the Olympic Virtual Series final.
#1 Patrik Blazsan 🇭🇺 (Williams_Fuvaros)
Avg. Finishing Position: 3rd
Race Wins: 1
Best Result: 1st (World Series 2)
Worst Result: 7th (Olympic R1)
It should come as no surprise that the man leading the championship charge is top of the rankings. Consistent performances in the World Series and a solid Olympics – with the same format as this weekend's Showdown – put him quite firmly at the top with an average weighted finish of 2.8.
Blazsan holds a unique record of being the only driver in the GT Sport era to attend every possible World Tour/Series event, only missing out on the Asia-Oceania and Americas regional finals for which he is ineligible. He hasn't necessarily been among the top tier of the top tier, but 2021 looks like it might be his time.
#2 Valerio Gallo 🇮🇹 (Williams_BRacer)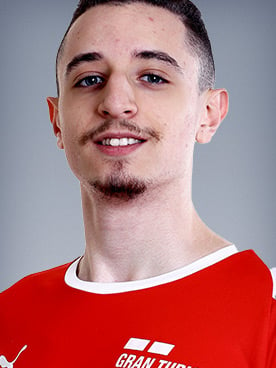 Avg. Finishing Position: 5th
Race Wins: 2
Best Result: 1st (World Series 1, Olympic Final)
Worst Result: 14th (World Series 2)
Valerio Gallo has been the top name in GT Sport for nine months now. He actually outscored 2020 World Champion Takuma Miyazono on the day of the World Final, but missed out due to the World Tour points from across the year.
He's since backed that up with a win in the first World Series final, the fastest time in the Olympic online qualifiers, and then winning the Olympic Virtual Series itself. Only a poor finish in WS2 harms his average — when it goes wrong for Gallo, it really goes wrong.
#3 Baptiste Beauvois 🇫🇷 (R8G_TSUTSU)
Avg. Finishing Position: 5th
Race Wins: 2
Best Result: 1st (Olympic R1, Olympic R2)
Worst Result: 9th (World Series 1, Olympic Final)
Beauvois has seemingly been around forever, and always at the sharp end – but we've never seen him take that final step. He does have four race wins to his name, with a repechage victory in 2019 and a semi-final in the 2020 EMEA Regional Final to go with the two Olympic wins this season, so he knows how to take a checkered flag.
However, like Gallo, when it goes wrong for the French driver, it goes extremely wrong. He was taken out of contention for the Olympic event through no fault of his own, and ended up ninth in the race to finish third overall. If he can stay out of trouble, another podium is likely in the Showdown, and a win isn't off the cards.
#4 Takuma Miyazono 🇯🇵 (Kerokkuma_ej20)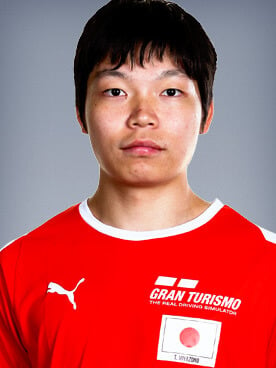 Avg. Finishing Position: 6th
Race Wins: 0
Best Result: 3rd (Olympic R2)
Worst Result: 10th (World Series 2)
The ever-popular Miyazono was a force of nature in 2020, completing an unprecedented clean sweep of Nations Cup, Manufacturer Series (as part of Team Subaru), and even the Toyota GR Supra GT Cup — as well as the Asia-Oceania regional final and the only World Tour of the year, in Sydney. A master tactician and as fast as anyone out there, to race Miyazono last year was to lose.
He's not been in the same form this year at all. Though he did qualify for the Olympics as Japan's representative, he finished off the podium in fifth, and his two World Series finishes have been similarly mid-pack. That said, he has turned in some good results in Manufacturers, again for Subaru, winning in WS2. Don't rule him out for a Showdown win.
#5 Nikita Moysov 🇨🇿 (ERM_Nick)
Avg. Finishing Position: 6th
Race Wins: 0
Best Result: 6th (Olympic R1, Olympic R2)
Worst Result: 7th (Olympic Final)
A new name on the Nations Cup scene, Moysov hasn't raced in the World Series to date. However his performances in the Olympic races suggest he's more than capable of slotting into the established order and making waves in the Showdown. He hasn't managed to break into the podium spots, but his form has been consistent.
Moysov has qualified for the Showdown through his results in the Online Season 1, where he ranked second overall. Pure online competition is a slightly different environment than the pressure of the recorded finals events, but his experience in the Olympics (using the required Thrustmaster T-GT wheel too) should have prepared him better than some of the other 16 online qualifiers.
Outside the Top Five
Giorgio Mangano missed the Olympics due to the one driver per nation requirement, but has consistency of results in the World Series so far that sees him ranked sixth. He's always had the pace to place higher, so we wouldn't expect to see him too far off the podium.
Two drivers who've already tasted the podium — and picked up World Series points — are Tomoaki Yamanaka and Coque Lopez. Both have a point to their name but also a poor finish in their other WS race, so while they rank in our top ten it's hard to draw a bead on where they might finish this weekend.
That leaves the very consistent Chilean driver Angel Inostroza, and the very fast but slightly haphazard Jose Serrano in our top ten. Inostroza actually has a win in the World Series, in the Manufacturer Series for Porsche (which Serrano also represents on Saturday), but has otherwise been firmly in the top ten in all five races at this year's three events. Serrano is capable of podiums and even wins, but is prone to unforced errors — such as the one that saw him heavily penalized in the Olympic finals.
Rounding out the 16 drivers are Lucas Bonelli, Adriano Carrazza, Ryota Kokubun, Andrew Brooks, Adam Tapai, and Daniel Solis. Each has had a mixed season so far — Brooks and Carrazza scoring fourth-place finishes in WS1 and WS2 respectively — but aren't to be ruled out to go better in the Showdown.
The driver with the best average ranking of all is a very familiar name indeed: Igor Fraga. That's due to him finishing second in his one and only Olympic race before a disconnection robbed him of a chance to pick up any more points. As he's only raced on one occasion we haven't included him in the rankings, but he's back for Nations Cup having qualified through the online season.
We can't adequately rank the online qualifiers, but all are good bets for the vital top 16 finish at the weekend. Alongside Moysov in EMEA there's newcomer Saruthan Seelan from the UK and Spain's Nicolas Romero — who should be a familiar name from IGTL. Likewise the Americas top three of Daniel Solis, Randall Haywood, and Mark Pinnell are regulars, as are Kanata Kawakami, Tatsuya Sugawara, and Jonathan Wong from Asia-Oceania.
The Nations Cup finals of the World Series Showdown will get underway at 1400 UTC on Sunday August 22, and you'll be able to catch it live as it's broadcast here on GTPlanet.
See more articles on 2021 FIA GT Championship and FIA GTC Driver Rankings.