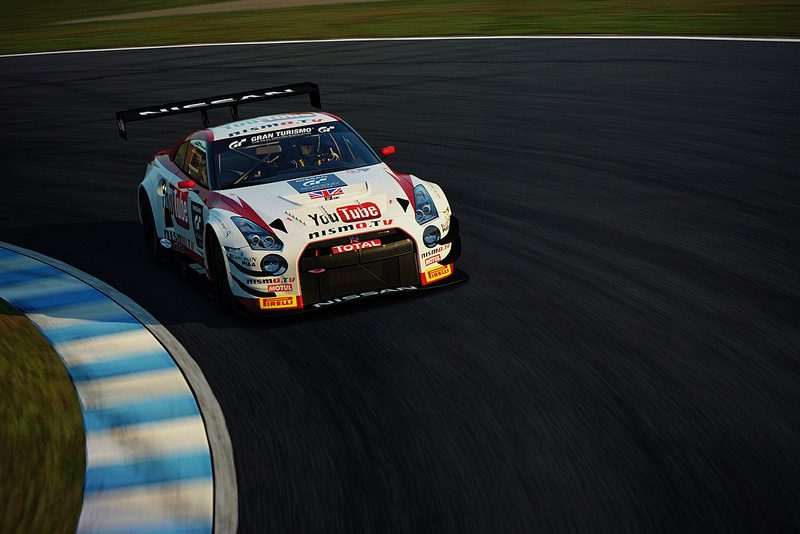 A new batch of seasonal events are now available in Gran Turismo 6 showcasing beginner, intermediate and expert level challenges featuring compact cars, French cars and GT3 class race cars with prizes unlike those offered previously. This week's challenges are as follows, and remember to stop by our GT6 Seasonal Events forum for in-depth analysis and discussion, and tips and tricks.
All events will be available through August 13th, 2015 at 0300 GMT/UTC.
Beginner Level Compact Car Challenge
Willow Springs Int'l Raceway – Streets of Willow, 3 Laps
Normal cars, 400PP max, Comfort/Soft compounds or less
Total Length: 420o in. or less
Gold: 70,000cr; Silver: 42,000cr, Bronze: 35,000cr
Gift: Vitz RS 1.5 '07
Intermediate Class French Car Challenge

Deep Forest Raceway Reverse, 5 Laps
Normal cars, 450PP max, Sports/Hard compounds or less
Country: France
Gold: 130,000cr; Silver: 78,000cr, Bronze: 65,000cr
Gift: 307 CC Premium AVN '04
Expert Level Group GT3 Car Challenge

Mazda Raceway Laguna Seca, 5 Laps
Racing cars, 600PP max, Racing/Hard compounds or less
Gold: 270,000cr; Silver: 162,000cr; Bronze: 135,000cr
Gift: Integra Type R (DC5) Touring Car '04
GT6 Photomode image by GPR.
More Posts On...
The original comments for this post are no longer available.