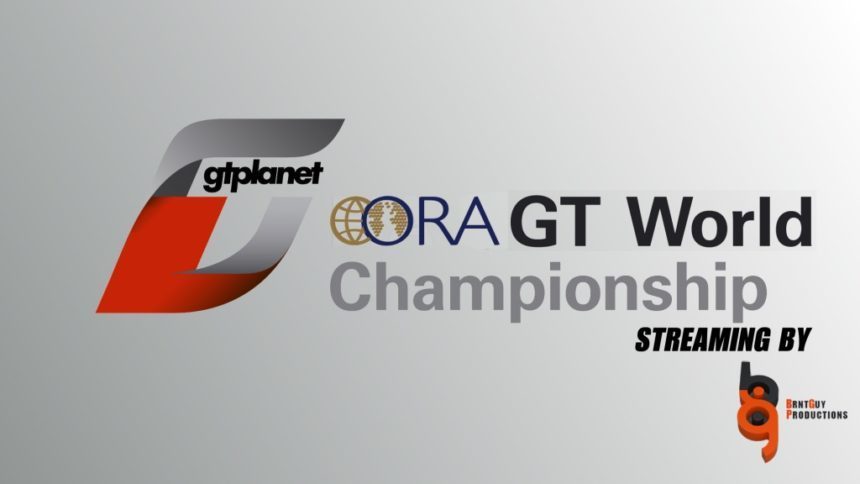 https://www.youtube.com/watch?v=Y458x27461M
https://www.youtube.com/watch?v=RleKaaarJKQ
Broadcast Schedule
23:20 ➤ Broadcast / Qualifying begins
23:30 ➤ Sprint Race Starts (20mn)
23:55 ➤ Endurance Race Starts (1hour)
Times listed in GMT/UTC. Click to convert to your time zone.
The GT World Championship is an online series created by GTPlanet members CodDemon101 and Charlie A in Spring 2014. After months of development, the series grew in participants and now runs under the "Online Racing Association (ORA)" banner, a group of dedicated members and sim-racing enthusiasts here in our community.
Season 3 has now begun, and after taking a week break for the GTPlanet Endurance Series, it returns for the second round with 40+ drivers separated between two classes, PRO and AM. This weekend's broadcast will be of the PRO races, where we expect to see some close racing at Laguna Seca.
There will be two separate qualifying sessions and races, to ensure plenty of close, intense competition throughout the broadcast. Drivers will be competing in teams of two in 8 different cars, following the real life team names to replicate the actual FIA GT series.
In Round 1, RacingLine (TRL_Evolution) took pole position, but was bested by rival Gabguss in the sprint race. In the endurance race, RacingLine fought back to take the win. There was plenty of competition across the field, with constant battles that lasted most of the race. GTP_Caine took second with a very solid race and Gabguss following closely behind.
Round 2 is expected to be just as exciting than the first round; with many drivers still perfecting their tunes, there are no predictions of who will come out victorious at Laguna Seca. Make your top 3 predictions and in the comments, and be sure to join the ORA broadcast team for the live race stream!
For now, review the current standings, you can also follow the ORA on Twitter and YouTube.
More Posts On...
The original comments for this post are no longer available.