An update to the GT6 online features page has shed more light on the expanded online racing functionality we can expect to be included in the game.
Polyphony Digital cites fan feedback as their guiding factor when developing the functionality, and sure enough, several of the new features are some of the most requested in GTPlanet's online racing forums.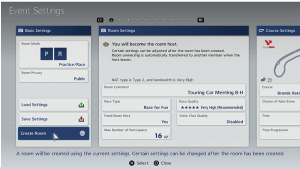 Notably, players will be able to enjoy expanded control over qualifying sessions in online races, as well as the ability to define their own time and drift trials within the online lobbies themselves.
The updated page also notes that players will be able to define their own "play-styles" in lobbies, and easily save and share those settings with others. These are apparently only several of the "new instruments" which will eventually be offered in the game's online components.
Of course, if you're looking for good online racing, stop by GTPlanet's Online Racing forums to create, join, and race in dozens of online leagues and popular racing series hosted here!
More Posts On...