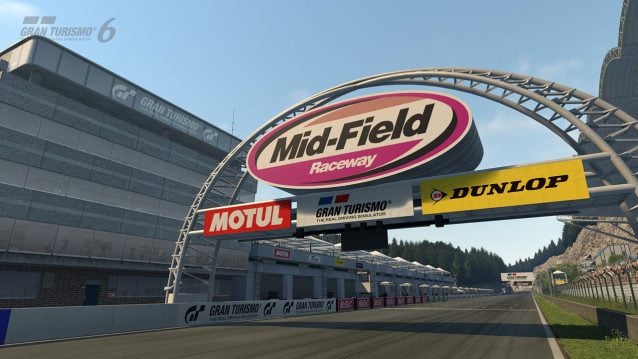 After an exciting week of teasers, one of the more significant Gran Turismo 6 updates has finally been released: 1.16! Weighing in at 536MB, it includes one of the most-requested and beloved original tracks in the history of the franchise: Midfield Raceway. First introduced in GT2 and last seen in GT4, the track has received a complete refresh, with time-of-day and weather changes.
B-Spec mode also arrives in 1.16, and brings with it a new set of more granular driver controls. The MINI Clubman Vision Gran Turismo car is also now available. Polyphony Digital's official list of new features is below – be sure to check our GT6 forums as the community uncovers more undocumented changes and tweaks.
Vision Gran Turismo
The "MINI Clubman Vision Gran Turismo" has been released. After the update has been installed, the cars can be purchased from the [Vision GT] option within the [CARS] section in "My Home". Alternatively, it is also possible to obtain the cars by completing a lap (regardless of the lap time) in the new Seasonal Events, available only for a limited time.
Mid-Field Raceway
The popular original track of the Gran Turismo series makes a comeback with further refinements! This high speed circuit is built on a mountain landscape full of inclines and descents.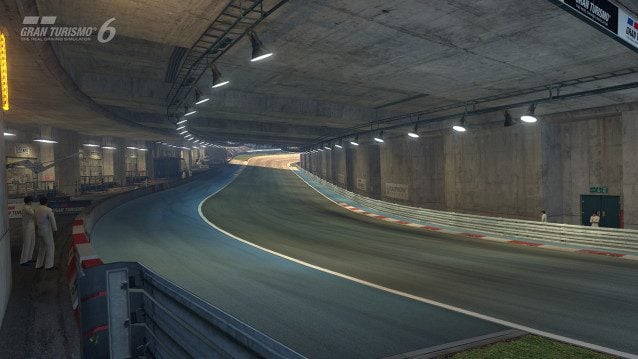 It is further made dynamic by the famous grade separated crossing where the direction of the lap circle changes, and its long flat out sections and mid- to high-speed corners.
B-Spec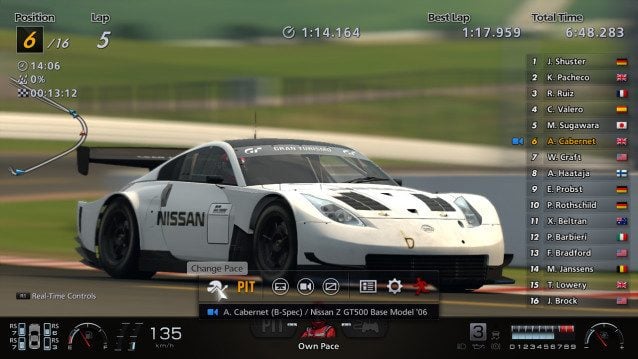 The event races of Career mode are now compatible with B Spec, where the AI drivers race for the player. You can use B Spec for races you might find difficult to complete such as some of the longer endurance races, or when you just want to watch the race. You can select [B-Spec] from the quick menu displayed before the start of event races.
New Paint Feature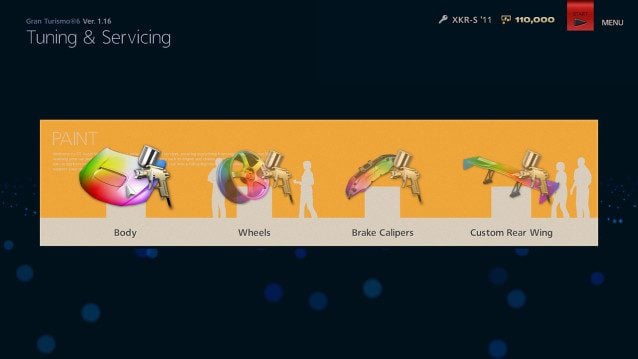 The [Paint] feature is now compatible with custom rear wings. In addition, [Select from previously applied paint color] has been added to the menus inside the Paint feature to make it easier to paint the body and wing in the same color.
Additional cars available to paint
The Mazda LM55 Vision Gran Turismo and the Chevrolet 2X Vision Gran Turismo is now compatible with the body paint feature.
Other
The steering wheel controller force feedback has been weakened for the Red Bull X Series Fan Car.
See more articles on GT6 Updates.
More on Gran Turismo 6