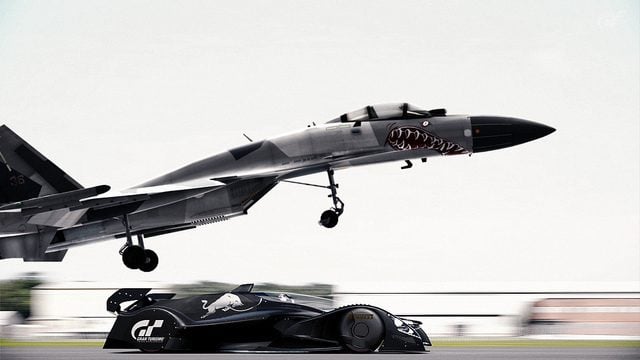 A sentimental longing for the past; for a period or place with happy personal associations. That's the definition of nostalgia, and the reason this is both the prelude and underlying theme this week has to do specifically with nostalgia playing such a significant role among those of us here at GTPlanet.
Time and time again I've professed my infatuation with Gran Turismo 2, which is my favorite entry in the franchise; the hallmark as it were, at least to me. There are many attributes and features that were left behind when the later games came along, some of which remaining absent to this very day. All a product of the past and not of the here and now. This is where nostalgia can, and in all likelihood will, interfere with the perception of how games of any genre are accepted today.
But is that a bad thing? There are many facets to this discussion, hence me initiating it, but we're only going to focus on one of those facets for now: euphoria. Not to be overly-analytical, but euphoria plays an incredible role in this example because these fond memories are associated with happiness—intensely so.
I don't hold Gran Turismo 2 in such high esteem because of its visual prowess, because in that regard it has about as much "prowess" as a wet blade of grass in comparison to today's games. Gran Turismo 2 is a coveted treasure as it were because the game is paramount to the experience, and not any contributing factors that, at least until implemented, would otherwise leave the game feeling empty.
There's plenty to get through this week and I'm going to leave you hanging until later on where I'll bring this full circle as best I can without it becoming a feature within a feature. Until that point I'll ask you to seriously consider if nostalgia plays a role in your enjoyment of today's offerings, whether it be for better or worse.
GTPlanet Picture of the Week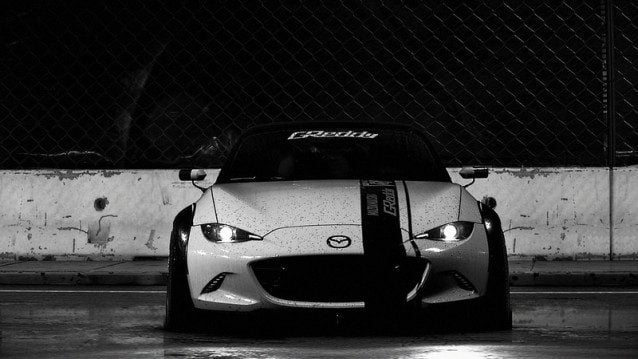 This week's featured image once again showcases the MX-5—Miata madness by all accounts—but this time as it appears in the 2015 Need For Speed reboot. Coming to us courtesy of sems4arsenal, the sporty roadster appears aggressive and ready to shred rubber.
If you like what you're seeing and have a suggestion for next week's featured image, start a conversation with me, entitle it "GTPlanet Picture of the Week" and fill it to your heart's content with suggestions and they'll be featured in upcoming Community Spotlight articles. NOTE: You cannot elect your own work.
GTPlanet Gallery of the Week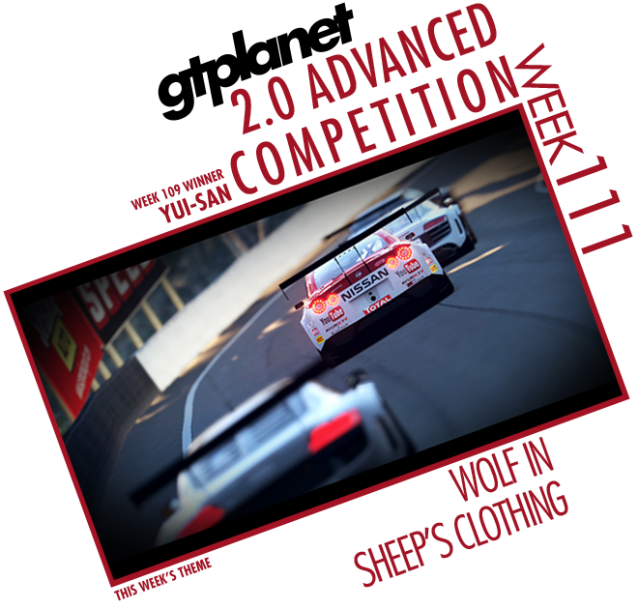 This week's featured gallery is one side of the coin in the long-running Photomode Competitons for Gran Turismo; Week 111 of the Advanced 2.0 competition. A community effort maintained by budding virtual photographers and veterans alike.
"They say to never judge a book by its cover, so the same applies to cars. Some cars may seem like your average four-door sedan, but they might actually pack a powerful V10 underneath that's powerful enough to crush even supercars!

So go pick a "sleeper" car and show off its true potential!"
You can use any car that fits the bill of being a "sleeper," a vehicle of unassuming stature but actually has the performance kick necessary if given the time of day. You can have a look at this week's competition and submit your own entry by stopping by the thread here and getting with the program!
If you like what you're seeing and have a suggestion for next week's featured gallery, start a conversation with me, entitle it "GTPlanet Gallery of the Week" and fill it to your heart's content with suggestions and they'll be featured in upcoming Community Spotlight articles. NOTE: You cannot elect your own gallery.
GTPlanet Thread of the Week – Its Been A While
Nostalgia is the name of the game and this week's featured thread celebrates that in its entirety. If you've been playing games for an extended period of time chances are you have a collection of favorites, some of which you may not have touched in a decent amount of time.
The thread, put together by Sonygamer455 asks you to list games that you've been away from for an extended period of time. You can list them to your heart's content, even down to the individual consoles they were available on. A particular one on my list is Onimusha: Warlords.
Stop by the thread for yourself and share the games you haven't played in a while.
If you like what you're seeing and have a suggestion for next week's featured thread, start a conversation with me, entitle it "GTPlanet Thread of the Week" and fill it to your heart's content with suggestions and they'll be featured in upcoming Community Spotlight articles. NOTE: You cannot elect your own thread.
Welcome To Driving Heaven…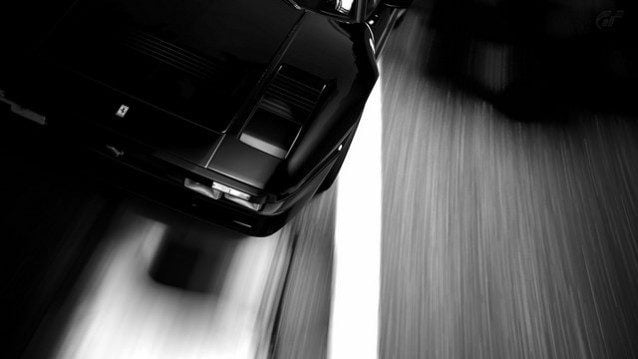 The nostalgia might be erring on the side of heavy-handedness for some, but when I came across this earlier in the week when reading one of RedPartyHat's status updates, I knew it had to be featured.
The official Gran Turismo 2 website. Upon entering you're welcomed to four main menu tabs: racing, manufacturers, new features, and screenshots. Of particular interest to me is the real engines subsection in the 'new features' tab, acknowledging that Polyphony spent 3 days at the Donington Race Track in the UK recording more than 100 European cars for the game in an exclusive recording event for PlayStation.
Additional recordings took place at both the Lotus and TVR factories, as well as tracks in the US and Japan to complete the lineup. For the full look of everything highlighted on the website have a look at it right here, and let the nostalgia wash over you.
Euro Truck Simulator 2 – Vive la France!
If you haven't made the jump to American Truck Simulator and figured it would be at the forefront of attention, you can rest easy knowing SCS haven't abandoned ETS2 in the slightest.
The map team for the game are hard at work on the next DLC expansion for the game, and it involves expanding what little of France is currently represented in the game ballooning to cover the entire country. The update will include touch-ups to existing areas, such an overhaul to Paris, and these changed areas will remain available in the base game.
GTPlanet Vehicle of the Week
This isn't so much the ususal feature as it were, it's more along the lines of celebrating an entire marque. Tonino Lamborghini tells the story of his father Ferruccio, on the 100th anniversary of his birth.
GTPlanet Tune of the Week
This week's featured tune is a replica with the pure intention of unleashing the RUF RGT. Put together by Ridox2JZGTE of Ridox's Replica Garage, this aggressive rear-wheel driven car was tuned in the image of the Porsche 996 GT3 Cup so it's fairly safe to assume you'll be able to attack any car before you in the 560PP bracket, should you desire to do so.
"A simple tune made from 996 GT3 Cup replica, some changes has been made for SM/SS tire fitment. The front SM tires gives easier handling car, focusing on consistency, less snappy, while still maintaining rear engine Porsche handling traits and minimal reduction of lap time compared to SS/SS tire.

Tested at various tracks, capable of 2m2s at Nurb GP/F and 1:22s at Apricot Hill, pretty quick for SM/SS setup."
Stop by the Ridox Garage page and strap yourself behind the wheel of this 552 horsepower track car, and dominate the competition.
If you have any suggestions for an upcoming Community Spotlight, start a conversation with me, entitle it "GTPlanet Tune of the Week", and let me know. NOTE: You cannot elect your own work.
The Last Lap
A couple of things. There's an official site for Gran Turismo 3 as well, and while I was aware of this one and even browsed it at some point, others may not be aware of it ever existing. Thus, for your viewing pleasure here's the official site. Credit once again to RedPartyHat and his status updates.
Next up is the Kenworth W900 now being available for American Truck Simulator. I'm mentioning it in the closing section of the Spotlight as opposed to giving it its own highlight since I wanted ETS2 to have that primary attention this week. The addition of the W900—for free might I add—was accompanied by an update to the game that lessened the fees incurred when running a red light, crashing, or speeding. The latter of the three changes is what bothered me beforehand not because of the "crippling fees", but there was little to no indication of an MPH change for the sector you were cited for speeding in.
Far and large, the warnings are less intimidating in the early stages of the game and scale appropriately the higher your driver and skill level become. You can read more about the specific changes on SCS Software's Blog.
Back on the topic of nostalgia. The last time I played Gran Turismo 2 or even 3 for the matter since it holds nostalgic weight of its own, the biggest grin washed over the lower half of my face. Here comes what is perhaps the most interesting dividing line on the topic: what is it about these fond memories; the nostalgia of it all that is so appealing? Is it because when we were younger the time we were allowed to play these games was so limited we were vaulting every experience, taking everything in as if it were episodic in nature? Or is it simply because we're comparatively overexposed to racing games in our older years that we fall back on those memories because we weren't so analytical then?
At times I'd be lying if I said, at least in my own experiences, that it wasn't a little bit of both, genuinely one or the other, or something else entirely—something I can't quite put my finger on.
I'll leave you to scratch your heads in wonderment. Until next week, keep rac—oh, right, Deadpool. Turns out every opportunity I wanted to go and see it this week fell from underneath me so I'll have to see it next week. I'd see it during the weekend but I despise weekend crowds, and I'd much rather see it when things are going to be far quieter during the working hours of the weekday. So I'll surely put my comic book nerd hat on next week; I'm throwing it in the washer right now!
Until we meet again, keep racing!
More Posts On...
The original comments for this post are no longer available.