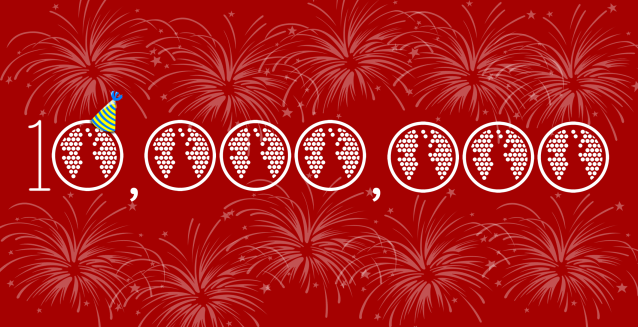 GTPlanet has reached a major milestone today, as we celebrate more than 10,000,000 messages posted in our forums! This incredible number comes thirteen years, six months, and eleven days since the GTPlanet Forums were officially opened on May 14, 2001, with this rather unceremonious post by yours truly.
At the time, I never imagined the site would grow to become what it is today, as a meeting place and resource for the millions of people who find their way to these pages each month. The GTPlanet Forums have reached an incredible scale, ranking among the top 50 largest and most notable message boards on the Internet.
Milestones like this offer a chance to look at just how far we've come and how we got here. Our community has been blessed with some amazing personalities, and some of the kindest and most interesting people I've had the pleasure of getting to know over the past 13 years.
To everyone who has ever participated in GTPlanet's community: thank you! Thank you for being here for one another, and thank you for helping me achieve my dream of building a successful online community and website. GTPlanet has had a profound impact on my life, and I will always be grateful for everyone who takes time out of their day to hang out in my little corner of the Internet.
Check out the stats below for a closer look at GTPlanet's numbers, and read over our 10th Anniversary announcement in 2011 for more on the site's history.
Here's to the next 10 million!
See more articles on gtplanet.