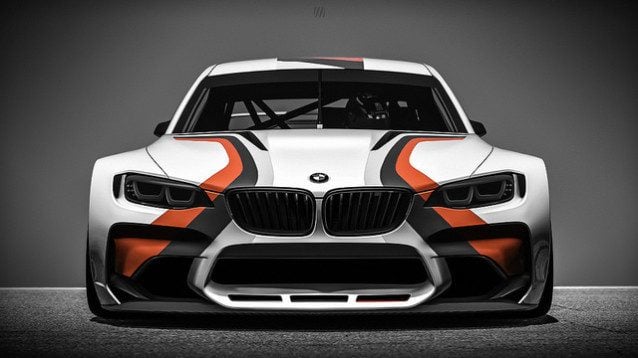 We're back! For the past two weeks the Weekly Rewind has taken a much needed backseat to the endless assault of news over the past couple of weeks. If you haven't been keeping an eye on the endlessly-updating Status Updates on the forum page, then you may very well have missed the Weekly Rewind Miniature Edition that has taken the place of the full-featured article here for the past two weeks.
You can catch up by reading both of those here and here.
Having gotten that possible bit of confusion cleared up, it's time to address the content that's coming to Gran Turismo 6 in a mere couple of hours: the Ayrton Senna content that will include 3 cars and a few historical track recreations – all coming your way in hours.
Can you feel the excitement?
GTPlanet Picture of the Week
This week's featured image is a sight to behold, recommended to us by KiroKai and brought to us by GPR, and is all about the Range Rover Evoque taking on the elements and providing us with what is possibly one of the most grandiose images featured to date.
Have a suggestion for next week's featured image? Drop me a private message, entitle it "GTPlanet Picture of the Week", and fill it out with your two choices and they'll be featured in upcoming Rewinds. NOTE: You cannot elect your own work.
Volkswagen Reveals Vision Golf GTI, Coming to GT6 "Mid-June"
Volkswagen's Vision Gran Turismo project car has been a hot subject over the past couple of weeks, and this past Wednesday a full-scale model of the car made its debut at the Wörthersee GTI Meeting in Austria, where Kazunori Yamauchi himself was on hand alongside the executives and designers from VW.
The two-seat convertible is powered by a 3.0-litre V6 twin-turbocharged TSI engine that produces 503 horsepower and a mighty 413 pound-feet of torque between 4,000 and 6,000 rpm; from just 2,000 revs, 369 lb-ft of that torque is available. The power of the TSI engine is transferred to the 20-inch wheel-and-tire combination via a seven-speed DSG dual-clutch automatic transmission and a 4MOTION all-wheel-drive system. The 3133-pound sportscar sprints from 0 to 60 mph in an estimated 3.5 seconds and goes onto a top track speed of 192 mph.
The car will make its virtual debut in Gran Turismo 6 in "mid-June". See the original post here for more information on the project car!
GTPlanet Quiz of the Week
The twelfth week is upon us, and the question is and forever will be, how much do you know?
1. The December 2009 issue of Motor Trend magazine featured what three cars on the cover?
2. What concept car was prominently showcased in the 2005 action-adventure, science-fiction movie The Island?
Clues will be provided if necessary. The official thread is up and running and has finally been updated but there's still work to be done. Drop me a private message, entitle it "GTPlanet Quiz of the Week", answering in the comments section does not count, and share your answers.
GT6 Online Service Maintenance – Happening Soon!
As you're probably already aware, the servers for GT6 are preparing to undergo maintenance that will begin at 04:00 GMT/UTC (click here to convert that to your local time), and while maintenance periods are a routine nature and are in no way indicative of an update, that's exactly what's widely expected after learning the Ayrton Senna tribute content is scheduled for release later this week.
GTPlanet Member of the Week
The prized status and stardom that only the Member of the Week can bring has once again arrived and thus, it is once again time to acknowledge a member of the GTPlanet community; a member who has stood out among the hundreds of thousands of members already here, both old and new alike for all that they're worth and all they have contributed to the community.
Yet another Junior member is among the ranks, and this particular member has quickly made his rounds, and is someone many of you will undoubtedly be familiar with for a variety of reasons. So let's welcome BlacqueJacques to the ever-expanding MotW madhouse!
The interview has yet to go live so keep an eye peeled for the announcement.
Anyone you'd like to see recognized as the Member of the Week? Drop me a private message, entitle it "GTPlanet Member of the Week", and fill it out with your choices and they'll be featured in upcoming Rewinds. NOTE: You cannot nominate yourself.
Forza Motorsport 5 Bondurant Car Pack Now Available!
Your eyes do not deceive you – the 2014 C7 Corvette has finally made its way to Forza Motorsport! That's jumping the gun just a little bit though, as was previously known the FM5 Car Pass was set to cover 6 months of DLC. However, as announced last week the Car Pass was extended to cover additional content up until July at no additional cost to Car Pass owners.
Now, on to this month's festivities – the Bondurant Car Pack features 10 cars providing a spectrum of flavor across genres and countries of origin ready to be raced, tuned, and painted to your hearts content.
2014 Chevrolet Corvette Stingray
2009 Pontiac Solstice GXP
2012 MINI John Cooper Works GP
2013 Infiniti #77 Schmidt Peterson Motorsports Dallara IPS Indy Lights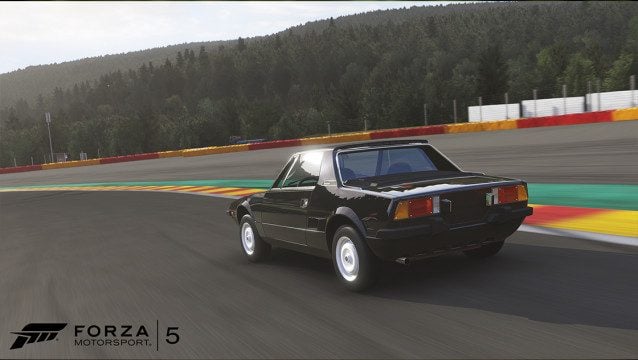 1975 Fiat X1/9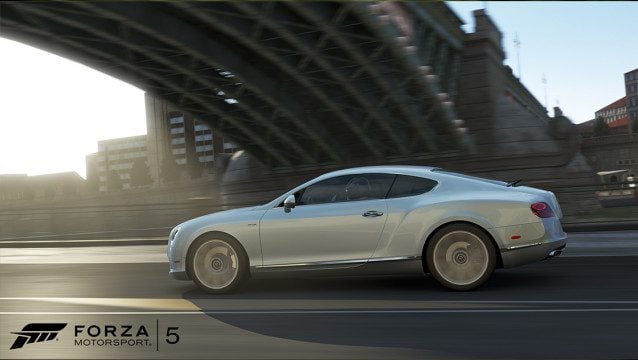 2013 Bentley Continental GT Speed
1970 Dodge Coronet Super Bee
1980 Abarth Fiat 131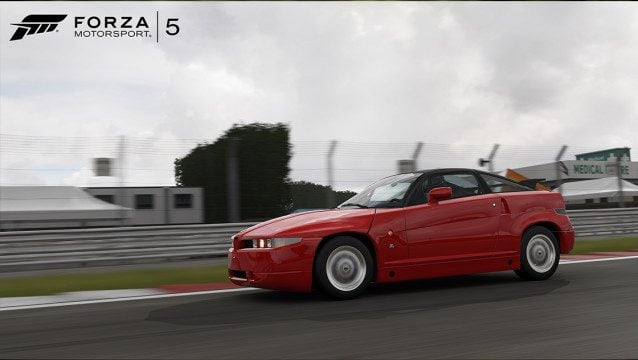 1990 Alfa Romeo SZ Sprint Zagato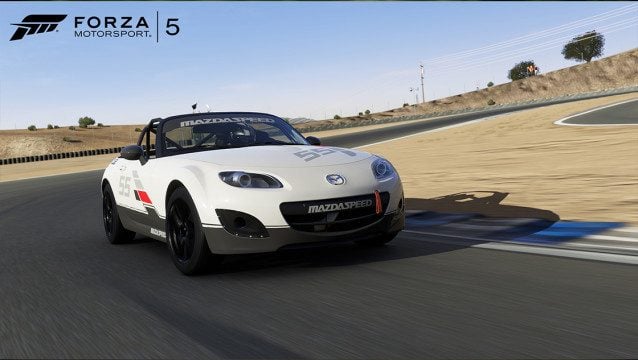 2013 Mazda MX-5 Cup
The Bondurant Car Pack is available to Car Pass owners at no additional cost, and $9.99 for those without.
GTPlanet Vehicle of the Week
This week's featured vehicle is one that exudes utter dominance, a race car that has won every single race in the 2014 Formula One season thus far. By now you should know very well what the vehicle is, and in case you don't – welcome the 2014 Mercedes AMG Petronas W05.
Have a suggestion for next week's featured vehicle? Drop me a private message, entitle it "GTPlanet Vehicle of the Week" and fill it out with your two choices and they'll be featured in upcoming Rewinds. NOTE: You cannot elect your own work.
GTPlanet Tune of the Week
This week's featured tune, recommended to us by tuning aficionado danbojte and courtesy of tuner extraordinaire praiano63, features the 2004 Gillet Vertigo race car.
Victory is the name of the game as usual and if it's a deserving victory that you're after and you want to do so while using a car wholly befitting of its namesake, then you'll want to stop by and see the tune for yourself!
Exactly like the Picture and Vehicle of the Week features, if you have any suggestions for the upcoming Rewinds be sure to drop me a private message, entitle it "GTPlanet Tune of the Week" and let me know. NOTE: You cannot elect your own work.
XCAR: Radical RXC – Mustang Powered, Road Legal and Mental
GTPlanet Photomode Competitions
We've reset the counter for the sixth chapter in the Gran Turismo series and the photomode competition is back and better than ever.
In Week 25 of the Standard and Advanced competitions for GT6 you are to put your best foot forth and show the community just how seriously you take your in-game photography. All you need to know is as follows:
Week 025, Standard: Senna – "We have the cars, the outfits and the tracks (although I wish I could hide my slight disappointment in the lack of retro 80s advert hoardings and billboards on these renditions.) Take any of Ayrton Senna's rides to any track or location of your choice and have a blast!"
Week 025, Advanced 2.0: Welcome to Silent Hill – "I love the atmosphere and feeling of the town of Silent Hill. I find it beautiful yet scary and desolate. Your task this time is to take a photo that could well be a still from a game or film.
You can use old or modern cars, in motion or still but i really want your photo to look as Silent Hill-ish as you can.
As always with all my themes, i expect classy, well constructed photos. No drifting or cars jumping through the air."
For all of the relevant information pertaining to this week's challenges be sure to stop by here and here.
Closing Thoughts
There's a bit more news to come over the weekend to the Rewind pertaining to Forza Motorsport 5, Gran Turismo 6, and probably Project CARS as well as that's coming along most beautifully; there's a community-assisted Ruf RGT-8 GT3 race car for crying out loud – how awesome is that?! Oh, you don't believe me?
It's a thing of beauty, isn't it? There are amazing cars in the pipeline, most notably the recent announcement of the Indianapolis 500-Mile Race being an integral part of the career mode; and not only that, but the 2015 season Verizon IndyCar cars and drivers as well.
The Rewind has been fully updated (still waiting on this week's newest member to answer the call) and, boy, what a week this has been. If you're wondering why the Senna Tribute content isn't being recapped here as would normally be the case had it released earlier in the week, it's simply because all of that information is at the top of the news page. It would be next to impossible to have come here and not seen it – that is, unless you were totally focused on coming to this article and paid absolutely no attention to anything else.
Not that there's anything wrong with that, but think of all of the cars you're saddening. No one likes a saddened car; the very thought of such a thing is depressing by itself. Think of the cars!
That's enough out of me. Until next week, keep racing!
Photomode images by zzz_pt, RaY29rus, and c172fccc.
More Posts On...
The original comments for this post are no longer available.