It's three down, three to go in the Gran Turismo World Tour. Paris, the Nurburgring, and New York are in the history books, while Salzburg, Tokyo, and the grand final in Monaco are yet to come.
Last month, we rolled out a brand new driver ranking system for the Nations Cup drivers to get a better idea of where the top competitors stand. It offered a fascinating look at their performances, but now that we have updated our rankings to account for what happened in New York, things are starting to get a bit more interesting.
Great drives in America from Mikail Hizal and Coque Lopez saw their rankings jump the most this month. Meanwhile, Patrik Blazsan and Giorgio Mangano — who did not compete in New York — took some of the hardest hits.
One particularly bright spot is Takuma Miyazono, who makes his debut on our list in the top 10. He was a crowd favorite in New York after a novel race strategy put him in contention for the podium, and were it not for an on-track incident, he likely would have ranked even higher.
Now, let's get to the rankings!
#1: Igor Fraga 🇧🇷 (IOF_RACING)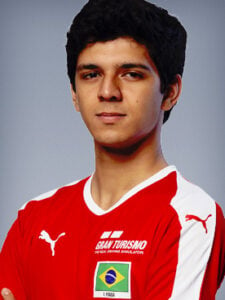 Avg. Finishing Position: 2nd
Race Wins: 5
Best Result: 1st (Nurburgring Final, New York Final)
Worst Result: 7th (Paris Final)
Previous Rank: #1 (▲0)
Highest Rank: #1
2018's champion is making 2019 his own, and almost sits a class apart from the rest. Following a pretty poor — by his standards — opening event in Paris, Fraga hasn't lost a race. He's one of only two drivers on this list to win multiple races at World Tour events, and he's racked up five of them, including four in a row.
Despite standing on the top step again, the New York event may have revealed a chink in his armor. Faced with a hard-charging Mikail Hizal, the Brazilian first defended his position with a very clever move, but followed it up with one that got the Gran Turismo world talking. Fraga won't return to the Nations Cup again until the World Final in November, so we'll have to wait for the repercussions.
#2: Mikail Hizal 🍪 (TRL_LIGHTNING)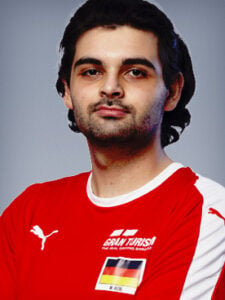 Avg. Finishing Position: 4th
Race Wins: 2
Best Result: 1st (Paris Semi-Final, New York Semi-Final)
Worst Result: 10th (Nurburgring Repechage)
Previous Rank: #8 (

▲6

)
Highest Rank: #2
It's fair to say that the Cookie Monster had a bit of a nightmare at his home race. A rough draw in the semi-finals plus a driving error in the mayhem of the repechage meant he didn't even make the final at the Nurburgring despite having — yet again — stood on the second step in Paris.
Outside that freak mishap, Hizal's results are second only to Fraga. With a pair of semi-final wins, the Turkish-German driver is the only other racer to take more than a single victory, but he's yet to manage it in a final and book his place for Monaco. The events of New York are covered above and saw Hizal finish as bridesmaid again, exactly as he did in Paris.
Salzburg could prove his time to shine. As part of the Nissan team, Hizal won the Manufacturer Series in the exhibition event here last year.
#3: Cody N. Latkovski 🇦🇺 (Nik_Makozi)
Avg. Finishing Position: 4th
Race Wins: 1
Best Result: 1st (Nurburgring Semi-Final)
Worst Result: 9th (Paris Final)
Previous Rank: #2 (

▼1

)
Highest Rank: #2
If one driver is their own worst enemy, it's Cody Latkovski. On raw pace and probably on strategy too, there's not many out there that can match him. Even our top two would be nervously watching their wing mirrors for the Australian… if not for one little factor.
Latkovski has only won one race so far in seven attempts, due to incidents. While he flew under the radar in Paris, last corner collisions with the win within his grasp saw Latkovski finish second in both the Nations Cup and (although not scored here) Manufacturer Series in Germany. An enormous and unnecessary crash in the finale in New York resulted in the stewards slapping him with the largest penalty we've seen in the World Tour.
The youngster is aware of the name he's making for himself and wants to cut it out of his racing. If he succeeds, it could be the final piece of the jigsaw — after all, he did win the Polyphony Digital Tokyo Office GP and the Manufacturer Series in New York…
#4: Coque Lopez 🇪🇸 (Williams_Coque14)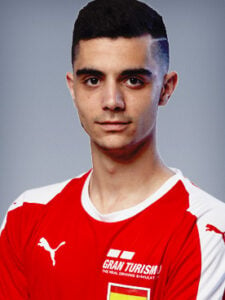 Avg. Finishing Position: 4th
Race Wins: 0
Best Result: 2nd (Nurburgring Semi-Final)
Worst Result: 6th (Nurburgring Final)
Previous Ranking: #7 (

▲3

)
Best Ranking: #4
If not for that final corner incident in Germany, Lopez would be one of three names inked in for Monaco. Instead he's still waiting to book his place, and took a large step towards that in New York. Incredibly for someone as fast as him, that was the first occasion he's been on a World Tour podium.
In fact Lopez has results that are so fast and consistent anyone would be envious. He is the only driver of the 42 to race in World Tour events to qualify for all three final races at the first time of asking — he's never been eliminated or required a repechage race, and never finished outside the top six. It's a remarkable record, and we don't see that changing in Austria.
There's two more opportunities to get an automatic place in Monaco, and we've got Lopez penciled in for one of them.
#5: Nicolas Rubilar 🇨🇱 (FT_NicoR)
Avg. Finishing Position: 5th
Race Wins: 1
Best Result: 1st (Paris Final)
Worst Result: 10th (New York Final)
Previous Ranking: #5 (▲0)
Best Ranking: #5
Rubilar put his hot lap reputation to bed by winning the season's curtain raiser in Paris, but it's not been all roses since then. A tough event at the Nurburgring saw him having to rely on the repechage to qualify for the final race, but instead he made an error that took out another competitor — and neither qualified.
We got another glimpse of the real Rubilar in New York, harrying Fraga for the entire duration of their semi-final race and coming home second. However, he endured an anonymous final race after a first turn incident with Fraga and ended up 10th. Some of this may be down to the lack of anything at stake, having already confirmed his place at Monaco with the win in Paris, but it's seen other drivers overtake him on our speed score ranking.
Underestimate him at your peril though. Chances are he'll be one of the drivers gunning for the podium come November.
#6: Jonathan Wong 🇭🇰 (saika159-)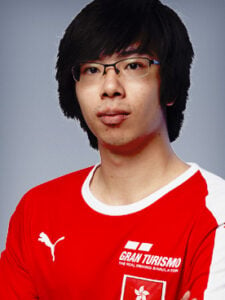 Avg. Finishing Position: 5th
Race Wins: 1
Best Result: 1st (Paris Semi-Final)
Worst Result: 8th (Nurburgring Final)
Previous Ranking: #4 (

▼2

)
Best Ranking: #4
Jonathan Wong is the highest-placed Asian driver on the list, in sixth overall. Like Rubilar, he made the most impact in Paris, with a race win to start things off and a well-deserved place on the podium in the final. He hasn't been quite as quick since, but in New York he still made it three finals in three World Tours, coming through a rather chaotic repechage.
He's told us in interviews that he doesn't think he has the raw pace of other drivers, but aims to be more consistent. We'd struggle to recall a single mistake he's made, and the fact he's qualified for every event and every final each time indicates he's got that part of his racecraft sewn up. With another couple of tenths of a second, he could be more routinely fighting for medals — or rather crystalware.
#7: Giorgio Mangano 🇮🇹 (Giorgio_57)
Avg. Finishing Position: 4th
Race Wins: 0
Best Result: 2nd (Nurburgring Semi-Final)
Worst Result: 5th (Paris Final)
Previous Ranking: #3 (

▼4

)
Best Ranking: #3
Mangano has slipped in our rankings from 3rd to 7th, but that's primarily because he wasn't actually at the New York event. That doesn't change just how quick he is at the events, but with no points to show from an event he wasn't at, other drivers have moved ahead of him.
The fact he's still 7th is testament to his pace. Like Lopez, he's not been eliminated or sent to the repechage at any event yet, and his results read like a decent poker hand at the turn — 2nd, 3rd, 4th and 5th.
However, he'll be back in action in Salzburg at the weekend and probably moving back up the table again.
#8: Rayan Derrouiche 🇫🇷 (RC_Miura)
Avg. Finishing Position: 5th
Race Wins: 0
Best Result: 3rd (Nurburgring Final)
Worst Result: 9th (New York Final)
Previous Ranking: #9 (

▲1

)
Best Ranking: #8
Derrouiche missed the first event in Paris, but has been firmly in the mix ever since. He's qualified for each of the two subsequent finals with a third place in his semi-final, avoiding the die roll of the repechage with a comfortable margin.
He provided the sole European podium at the Nurburgring event. Running in fourth, he was well placed to capitalize on the incident at the end of the final, slipping past the crashed and fuel-starved Coque Lopez to jump onto the third step. Had the penalties been more severe, he may even have been further up.
New York did not prove as good a hunting ground though. Despite that hat trick of thirds in the semi-finals, he couldn't convert that to an even better result and slipped a couple of places. A dark horse for Salzburg? We think so.
#9: Patrik Blazsan 🇭🇺 (Williams_Fuvaros)
Avg. Finishing Position: 6th
Race Wins: 0
Best Result: 3rd (Paris Semi-Final)
Worst Result: 12th (New York Repechage)
Previous Ranking: #6 (

▼3

)
Best Ranking: #6
Blazsan's score is hurt by what was effectively a random result. The oval challenge for New York's repechage could have seen any driver place anywhere, and the racers were swapping positions four times within the same corner. One driver had to finish last and, unfortunately for the Hungarian, it was Blazsan after catching a wall just a little too firmly and losing the slipstream of the 11 cars ahead.
Otherwise the Williams driver has a remarkably quick and consistent record. He's not finished any other race lower than sixth, but we've only seen him contest a single final so far this season, back in Paris, where he finished just off the podium in fourth.
It's a situation that's seen Blazsan fall to the lower reaches of our top ten, but we'll likely see some movement back up the table with the events in Salzburg.
#10: Takuma Miyazono 🇯🇵 (Kerokkuma_ej20)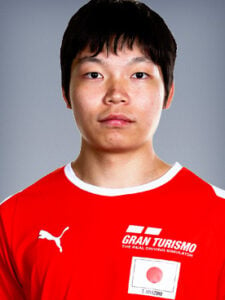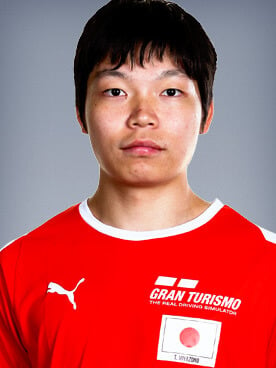 Avg. Finishing Position: 4th
Race Wins: 0
Best Result: 3rd (New York Semi-Final)
Worst Result: 4th (New York Final)
Previous Ranking: —
Best Ranking: —
Moving up into the top ten for the first time is Japanese driver Takuma Miyazono, nudging countryman Tatsuya Sugawara out. Each has impressed in their sole appearance in the World Tour, but Miyazono's race in New York really caught the eye.
Miyazono made an unusual decision on strategy in the first ever event at Circuit de Spa-Francorchamps, and took a very early pit stop. His choice to go for three stops rather than the two for everyone else nearly paid off, if not for a moment of brain fade from Latkovski recovering from a spin. The huge crash at Pouhon resulted in Miyazono losing time — more time than the gap between himself and Coque Lopez at the end of the race. But for that, we'd be talking about his debut podium.
We'll see Miyazono again this weekend in Salzburg and find out if he can repeat this feat, or even go one (or more) better.
The Top 25
The list above accounts for less than a quarter of the drivers who've made it to a World Tour — 42 in total, with a 43rd joining the ranks when we get to Hangar-7. We're keeping track of all of them in our scoring matrix, but due to the number of drivers who've only raced in a single semi-final at one or two events, we're only looking at the top 25.
It's a pretty impressive field, and tells you a lot about the FIA Online Championship's strength in depth. The 2018 Asia-Oceania champion Ryota Kokubun only ranks in 14th, behind two of his countrymen, and you'll also spot big-name drivers like Manuel Rodriguez (11th), Adam Suswillo (13th), Andrew Brooks (16th), and Matt Simmons (23rd). After some heroics in New York, Daniel Solis (18th) becomes the highest ranked American.
To all of the drivers who did make it into our rankings, congratulations and good luck in Salzburg!
#11 (

▲1

): Manuel Rodriguez – ES – (TRL_MANURODRY)
#12 (

▼2

): Tatsuya Sugawara – JP – (blackbeauty-79)
#13 (

▼2

): Adam Suswillo – UK – (Aderrrm)
#14 (

▼1

): Ryota Kokubun – JP – (Akagi_1942mi)
#15 (

▲2

): Baptiste Beauvois – FR – (TRL_TSUTSU)
#16 (

▼4

): Andrew Brooks – CA – (Deafsun96)
#17 (

▼1

): Carlos Salazar – PT – (pcm_stj)
#18 (–): Daniel Solis – US – (CAR_Lamb)
#19 (

▼5

): Yat Lam Law – HK – (NegiFISH_NaF)
#20 (

▼5

): Pierre Lenoir – FR – (RC_Snake91)
#21 (▲0): Anthony Duval – FR – (RC_Atho)
#22 (▲0): Markus Kononen – FI – (maatu79)
#23 (

▼5

): Matthew Simmons – AU – (MINT_GTR)
#24 (▲0): Adam Wilk – AU – (Adam_2167)
#25 (▲0): Benjamin Bader – HU – (ROH_Benito)
See more articles on World Tour.