Upcoming WRS Online Events

WRS Online events are in full swing, with 2 Weekly Races already behind us, and our first Special Event on the horizon.  On the weekend of February 22nd and 23rd, WRS Online will host a 2.4 Hour Mixed Class Endurance Race at the Silverstone GP Circuit.  The event is open to current members of and recent applicants to our GTP_Registry.
Qualifying for the event has already begun, and if you're interested in participating, these are some key dates to keep in mind:
GT1 Qualifying Deadline: Sunday, February 16th @ 10:00 PM Pacific
GT3 Qualifying Deadline: Thursday, February 20th @ 10:00 PM Pacific
Support Races (1 Hour Practice Races): Saturday, February 22nd
Enduro (2.4 Hour Main Event): Sunday, February 23rd
In the meantime, our 3rd weekly race will take place this Wednesday, February 12th.  Titled MCMLXXIII – MMII, the event is based on our Week 3 Time Trial, and Features the BMW 2002 Turbo at Circuito di Roma.  The event structure this week is a 5 minute timed qualification, followed by 3 sprint length races of 12 laps each.
Interested in running?  Be sure and visit the race thread and follow the instructions to register for the event in your time zone!  We continue to host races in 3 convenient time slots, and one (or more) of these should work for most members in most regions:
3:00 PM Eastern / 12:00 PM Pacific / 20:00 GMT
10:00 PM Eastern / 7:00 PM Pacific / 3:00 AM GMT
3:00 AM Eastern / 12:00 AM Pacific / 8:00 AM GMT / 7:00 PM AEDST / 10:00 PM NZ
WRS Online Events – Results Recap
We've had some amazing turnouts and fantastic races for our first 2 weeks of regular online events!
In Week 1, we hosted races in the EU, NA and AU regions.  53 individual drivers participated, with 60 total races run.  Check out the results for the individual races here, with combined results across the 2 events here.  Congrats to the Top Lobby winners in each region, GTP_Twissy (EU), GTP_JTV (NA) and GTP_WRP001 (AU).
In Week 2, we hosted races in the EU and NA regions.  38 individual drivers participated, with 43 total races run.  Check out the results for the individual races here, with combined results across the 2 events here.  Congratulations to longtime registry member and online race steward GTP_PASM, who was the overall winner in both events!
Want to keep track of all of the Online Events the WRS is planning?  Be sure and subscribe to our Announcements Thread.
Want to learn more about our racing action in WRS Online?  Check out this video by Race Admin Speedy6543, from our recent Parity Race event at the Indy Road Course.
WRS Time Trials
How time flies, we're already onto Week 4 of the WRS Time Trials.  This week's event, titled
ImPozzibly Big RS
, features the Gran Turismo SEMA Award Winning Pozzi Camaro RS, at a historic World Circuit that's brand new to the GT Series, Willow Springs Raceway.
The first 2 weeks of WRS featured some incredibly close action, and lots of participants.  Week 1 Results are now official, with 144 drivers having participated.  Congrats to overall event winner GTP_Twissy, and to Mike_Peperni and GTP_PASM for rounding out the D1 podium.
Interested in learning more about our Time Trials?  Check out this video of GTP_Twissy's winning lap from Week 1!
While week 2 results remain unofficial at this time, the replays from the top participants have already been verified.  Week 2 attracted 97 total participants, and some familiar faces on the podium.  Congrats to Mike_Peperni for the overall event win, and to GTP_PASM and GTP_gmmatthew for their D1 podium placements.
For those taking part in our Week 3 Time Trial, the deadline is drawing near.  Don't forget to submit your final time, and see where you stack up!  As of this posting, there are 110 drivers on our leaderboard, with 20 drivers separated by less than 0.5!
What's Next?

If you're interested in joining the GTP_Registry to take advantage of the events we are offering, here's what to do:
Run the GTP WRS Qualifier. The registry is open to submissions at this time, and divisional placement is required to participate in our events.
Have questions? Anything related to the qualifier can be discussed in this thread.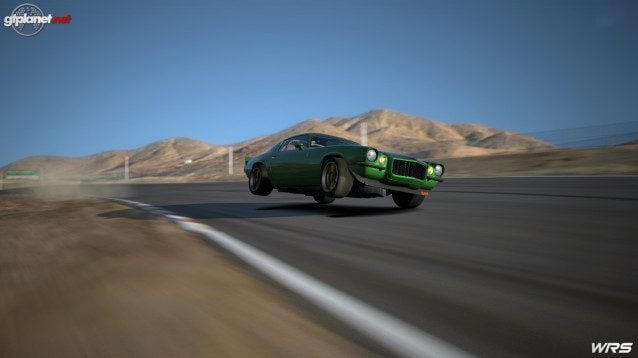 More Posts On...