The Mileage Exchange — or MiEx for short — in GT Sport is an in-game store that carries some things that are invaluable for making your car your own. You exchange your mileage (Mi) points that you gain from driving for the items within, hence the name.
This includes things like poses and helmets for your driver avatar, and decals, special paint colors, and wheels for the livery editor. There's also a range of nine vehicles available that you can only get in the MiEx, with two Safety Car models and seven "homologation special" road cars based on the fictional Gr.3 and Gr.B race cars in the game.
What was available in the Exchange changed each week, to create an entirely fresh selection of things. It seemed like a pretty cool sub-game, and it was at first. However it soon became apparent that there were issues with the feature.
There's a very limited selection of decals and helmets available through the Exchange. Even though the game only offered a handful of each (three decals, two helmets) each week, all options were exhausted in short order. The available vehicles had a different problem: each car was only in the store for a fortnight, meaning that the last one in the set didn't even appear in the game until January 9, 2018. That's a solid three months after launch.
If you think that took a while, it's nothing compared to the paints. There's at least 589 different special paint finishes on offer through MiEx, and averaging 14 paints a week (despite 16 slots available), that meant a full year until you'd seen them all once. Except we didn't — last week's MiEx contained a new paint we'd never seen before, 81 weeks into the game's life. There may be others yet to appear too, and if you've ever missed any then good luck with ever seeing them a second time.
These days the Mileage Exchange is a smorgasbord of repetition. If you've dutifully bought every item since day 1, there have been three new items since February 12. Before that it was no new items at all back to November 20. Those who follow the MiEx would have spotted that the cars didn't change at all for five weeks across March and April, and when they finally did, the paint selection didn't update.
This means that plenty of players are now racking up huge Mi points scores that they can't spend — with a 99,999 point cap. It's a feature in need of a refresh then, and luckily we've got a few ideas on that front.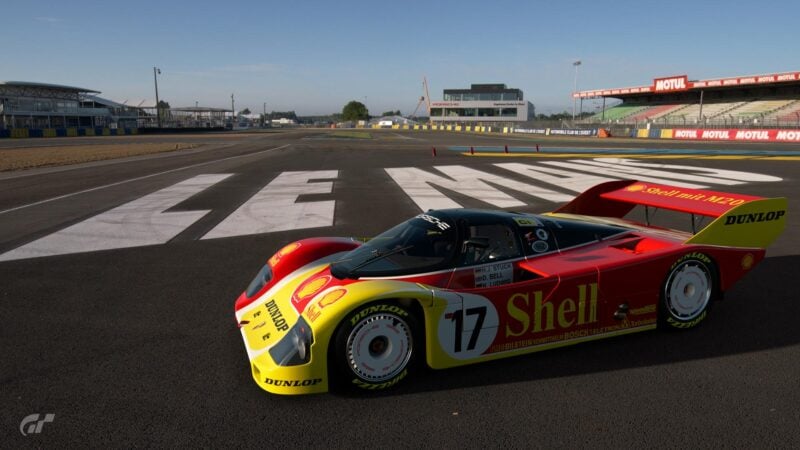 Make All Items Available All The Time
With almost 600 paints and more than 230 wheels and a maximum of 16 of each offered each week, it will take forever to find that one paint or wheel you really want. Someone picking GT Sport up today who wants to fit TE37s to a dark purple candy-painted car might be out of luck until PlayStation 5 comes out. If for some reason you miss your chance, it's pretty much gone forever at this point.
That's not enticing to the habitual car customizer. Instead, the game could simply make all items available all the time. The MiEx could group each wheel by its manufacturer and each paint chip by its base color and finish, then let you purchase from a sub-menu.
Bring Back The Sales!
For what seemed like forever, the MiEx listed some items at discounted prices. The special cars routinely appeared at half price, as did some of the chrome paints. There was no indication of how long the items would be on sale, just that they were — until one week they weren't.
As we're doing away with fleeting nature of the items themselves, the MiEx needs to retain a random aspect to get players coming back to check it each week. The simple solution is to put a selection of items on sale. Either a random set of 20-or-so, or perhaps themed or even keyed to that week's Daily Races, available at a knock-down rate would revitalize the store.
Way More Items
The MiEx has, as far as we're aware, seen an expansion to its offerings exactly once so far. That was a new selection of driver avatar poses brought in back in September 2018. Meanwhile the helmets and particularly the decals selections remain unchanged — and brief.
Perhaps it would have been a better choice to put the wide range of brand decals in the Livery Editor into the MiEx at the game's launch. Leaving just the Polyphony Digital, Gran Turismo and FIA decals available would have given players the ability to create basic liveries and purchase further decals they like with Mi points, but that horse has bolted.
That's not to say that it's not possible to add more decals this way. Take the "font" decals, for example. Right now there's only one font available for all of your signwriting needs. You can skew the characters however you want, but it remains the same font. Making new font families available for 500Mi a time would solve both limitations.
New helmets and race suits could also make a showing in the MiEx. Right now you unlock two racing suits — Alpinestars #2 and Puma #2 — for reaching levels 15 and 20. These and many more, such as Gran Turismo 6's wide range of famous racing driver gear, could also appear for purchase in the MiEx.
Although there's already plenty of paint options, there is still scope for more. Gran Turismo 6 had thousands of real-world paint chips available, while GT Sport has just 47. The addition of iconic paint colors like Audi's Nardo Grey, Renault's Liquid Yellow, Porsche Guards Red, and Dodge Plum Crazy would add a further dimension. Not to mention a decent black…
Tie In The Social Features
There's also the prospect of quasi-monetizing the creative talents of GT Sport players. The Discover feature from the official website and in the game itself could appear within the MiEx instead.
Why? Well, when you download another user's decal for your own livery, you could pay them a small amount of your own Mi points — say five or so. For that matter, entire liveries could appear here; what better way to incentivize the creation and sharing of decals and liveries than paying the creator for each download?
This would only enhance the game's other social features too. When hunting for decals and liveries, the number of likes, reposts and comments could guide players towards the best items, making these a more useful mechanic.
It's a mechanic that the Forza franchise has successfully implemented for two generations now. There, players earn a different amount of credits based on likes, uses, and downloads. Not just for liveries either, but for logos/layer groups, as well as tunes. It creates an entirely new path for players to earn credits instead of running the same money-spinning races.
Of course this is just a handful of our ideas to revitalize the Mileage Exchange. Let us know yours in the comments.
Featured image and additional images courtesy of ZEROX, daan, and zeptrans.
More Posts On...