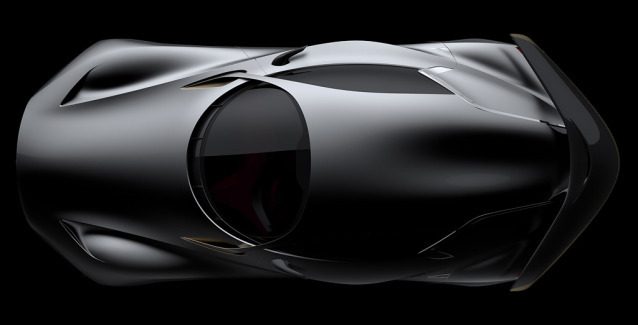 As we're all waiting news of the laser-powered GM Design Vision GT Chaparral 2X, Japanese brand Infiniti has sneaked in a teaser image or two of its own Vision GT.
As usual with early concept sketches of yet-to-be unveiled futuristic concept cars, information is vanishingly scarce on the car, but Infiniti – like many other manufacturers – is heavily into hybrid technology when it comes to its higher-end models and we wouldn't be especially surprised if the finished vehicle pops up with an alternative power source of some flavour. Probably nothing so outlandish as the Chaparral though.
One thing we can say is that the overall proportions and particularly the front third of the car seem similar to the Vision GT offering from parent company Nissan, and that eventually proved to be a 591hp, 4WD hybrid. We're not expecting too much to be different, though the flying buttress A-pillars and colossal boomerang rear wing at least mark the car out visually.
Infiniti and Polyphony Digital promise that more information, including the official unveiling, is 'coming soon'…
More Posts On...
The original comments for this post are no longer available.